WYRED 4 SOUND Pro Power Stream AC Conditioner by Greg Voth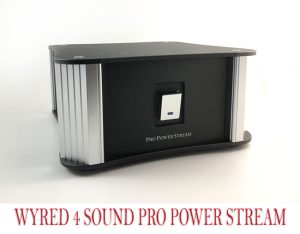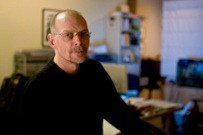 In for review is the WYRED 4 SOUND Pro Power Stream, a power conditioner that, at just 9 lbs., is surprisingly lightweight (less than a gallon of water). The Pro Power Stream's subtly undulating shape in flat black powered coated steel, grooved satin aluminum corners, and unique front power lever give this made-in-the-USA component a distinctive look and feel.
The Pro Power Stream uses no transformers, hence this unit's low weight. Instead, the PPS conditioner comes equipped with large PCB conductors and wiring for a plentiful supply of power. Its integrated DC snubber stops harmful DC spikes from reaching connected components. Its high current filtering isolates upstream noise caused by many other devices that could otherwise degrade the sound. High-quality internal wiring and outlets offer dependable connectivity. Its power switch engages its blue LED power light when in the on position.
Setting up a quick rig, I connected our Opera Consonance M100SE 40wpc tube integrated, an Arcam irDAC, and two Puron plug-in conditioners to the PPS and added a NanoFlo adapter to the P1 Ultra cable at the wall. Running a long 35-foot optical cable from my Laufer Teknik Memory Player Mini, which sits on my desk 21 feet away (as the crow flies), I began hours of early break in playing this rig through a pair of Channel Islands Audio r3 loudspeakers. These great speakers fell victim to the global supply chain crisis due to a six-month wait for the then-unavailable German woofers. Fortunately, these wonderful speakers have been reborn under a new brand, model designation, and a new woofer, debuting sometime later this year.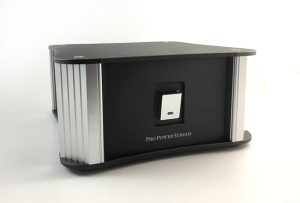 The PPS Tech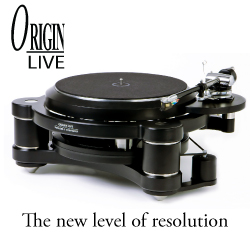 The Pro Power Stream's large internal PCB conductors and wiring allow for a plentiful supply of power, and, as mentioned above, its integrated DC snubber stops any harmful DC spikes. Utilizing an advanced, computer-optimized circuit topology, its high current filtering isolates upstream noise caused by other devices that could otherwise degrade the sound. The PPS's high-quality internal wiring and outlets offer excellent connectivity for system needs.
Quoting WYRED 4 SOUND's component description, "The Pro Power Stream was designed to maintain the fidelity of the AC waveform while removing unwanted noise and spurious products." The PPS ensures that output is faithful to input with regard to amplitude, phase, and waveform shape and maintains the fidelity of the AC waveform without distorting or modulating the AC waveform in any manner that might degrade power transfer and audio/video quality.
The Wyred 4 Sound Pro Power Stream is good for 1000 watts continuous (with normal audio type duty cycle) and 1500-watt peaks (but no more). When determining what the PPS will adequately power, it's all about the fuse ratings of components plugged into it – i.e., an 8-amp total comes close to 1000 watts, so consider ten amps a safe maximum load limit. Since musical peaks don't occur continuously, ten amps seems a reliable target. For example, the M100SE integrated needs six amps, which leaves adequate room for ancillary equipment without restricting the Pro Power Stream's performance and thereby restricting headroom.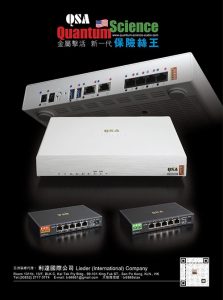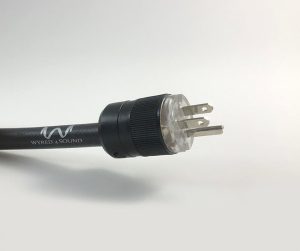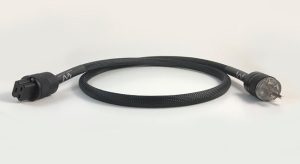 The Pro Power Stream [PPS) review unit shipped with the WYRED 4 SOUND P1 Ultra Power Cable. While setting up the PPS, my rather stiff and heavy Oyaide Tunami GPX-R V2 power cable drooped off one of its four rear receptacles, so I added a vertical support near the Pro Power Stream to relieve cable weight. Still struggling to get a solid connection, I pushed in the cable more firmly than usual, and it locked into place, providing a perfect connection with no sag. This was an unexpected and welcomed surprise since the PPS was shipped without a manual that might have noted this feature.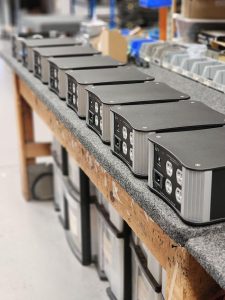 Commenting about the components I've plugged into it, one of the people who worked on its development commented, "If you're using an amp with like a 5 amp rating [like the LSA Discovery Warp 1, for example], that gives you lots of room for front end stuff." He added, "The PPS is The Front End for ANY Conditioning." At its affordable price and smaller footprint, a pair of Pro Power Streams might work well for the audiophile whose interests span both the analog and digital realms… one for analog sources and another for digital, to keep things well isolated.
Listening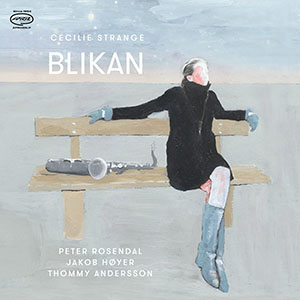 Listening to Cecilie Strange's Blinkan from 2021 (April Records) proved memorable for mood and subtleties. "Eudaimonia," the contemplative opening tune, presented the instrumentation solidly and with great body. Strange's sax was full, deep, and rich in tone, the bass had heft, and the percussion was playful and careful to accent without feeling the need to fill the quiet places. The same held true on "The Clearing," as sounds emanated from a dense black stage, and the sax overlaid the piano's accompaniment. The drummer's brushwork was divine throughout.
Eyolf Dale's The Wayfarers (2023 Edition Records) was a relaxed and loosely tethered affair – unhurried, exploring, and exhilarating in its delightful way. Our Consonance M100SE, with power conditioning provided by the Pro Power Stream, was lithe, limber, and presented the music gracefully – yet, up for almost anything that came its way. I'll credit the quiet between the notes and the blackness surrounding these melodies to the Wyred 4 Sound PPS's presence and its ability to rid the AC line of DC noise.
The Pro Power Stream offered up solid power in service of the equipment coupled with it, as it simply got out of the way in service to the music. Our 21-year-old tube integrated played effortlessly, responding to the ebb and flow of the music with newfound integrity and maturity. The bass was taught and broad, the transients quick, and dynamics were delivered with heft. From Wayne Shorter's "Sanctuary" from 2002's Footprints Live (© 2002 The Verve Music Group, a Division of UMG Recordings, Inc.) to a beautiful rendition of Egberto Gismonti's "Frevo" by Anat Cohen on her 2022 Quartetinho (2022 Anzic Records, LLC) release, there was clarity across the spectrum and a musical delivery that was nuanced, relaxing and engaging.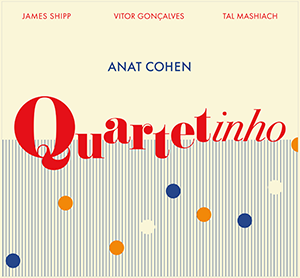 Yep, that play of Anat Cohen's Quartetinho was indeed wonderful. There's humanity in a clarinet's voice. Whether it's its range or simply that soft, warm woody glow, there's something very accessible in a clarinet's sound (like the cello in the human vocal range). I don't think I've heard Cohen play better or with more emotive impact. "Boa Tarde Provo" was an unexpected gem when first heard – its percussion accents are quite dimensional, and its tempo surprisingly addictive. The clarinet's underpinning of the other instruments proved to make me smile. The combined melodic play of the main theme by so many instruments was simply delightful. What an arrangement! Those unexpected sounds brought to the stage have made multiple plays of this release a near-daily experience. The low frequencies that augmented the melody and percussive accents in "Birdie" added dimension to that song's presentation. This particular composition is Anat Cohen's most enjoyable release in my book; rarely has my foot tapped this much.
"Night In Medina," from Randy Weston's Blue Moses (CTI 1972), required a slight raise of the listening volume as the music caressed and energized my ears. The micro-dynamics and transients excited the listening space and engaged me deeper into the music. Playing from this trip was quite an experience.
The Wrap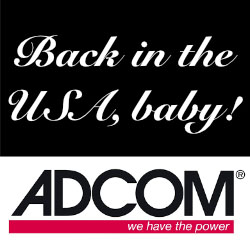 I remain impressed with my setup supported by the Wyred 4 Sound Pro Power Stream, as that rig rendered an apt soundstage and taught imaging, notable transients, dynamics, and impressive bass frequencies. I played music often early on, anticipating that ample use of the PPS would lead to an "Ah ha!" moment… as if the power conditioning might suddenly bloom into something significant. Then I became aware of how much my foot tapped, and fingers snapped when listening (a lot). My wife even said she enjoyed my music (despite not being much of a jazz fan). I'm not sure a better compliment could be given to a power conditioner, much less one so fordable.


greg voth     
– – –
Specifications:
WYRED 4 SOUND Pro Power Stream power conditioner
Price: $699
WYRED 4 SOUND P1 Ultra Power Cable: $394
Contact Info:
By Phone: (805) 466-9973
By Email: support@wyred4sound.com
4235 Traffic Way, Atascadero, CA 93422, United States
Stereo Times Masthead
Publisher/Founder
Clement Perry
Editor
Dave Thomas
Senior Editors
Frank Alles, Mike Girardi, Key Kim, Russell Lichter, Terry London, Moreno Mitchell, Paul Szabady, Bill Wells, Mike Wright, Stephen Yan, and Rob Dockery
Current Contributors
David Abramson, Tim Barrall, Dave Allison, Ron Cook, Lewis Dardick, Dan Secula, Don Shaulis, Greg Simmons, Eric Teh, Greg Voth, Richard Willie, Ed Van Winkle, and Rob Dockery
Music Reviewers:
Carlos Sanchez, John Jonczyk, John Sprung and Russell Lichter
Site Management  Clement Perry
Ad Designer: Martin Perry