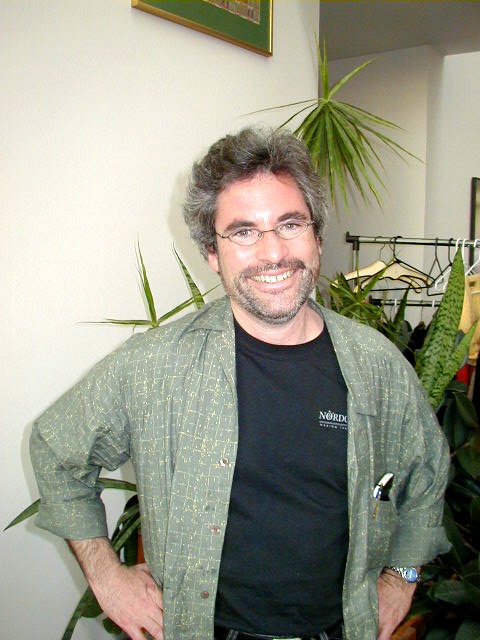 Nelson Brill, music editor at large and audio contributor had plenty to smile about. No wonder, he just got himself a new pair of Ascendo System Z loudspeakers tucked away in the trunk of his car!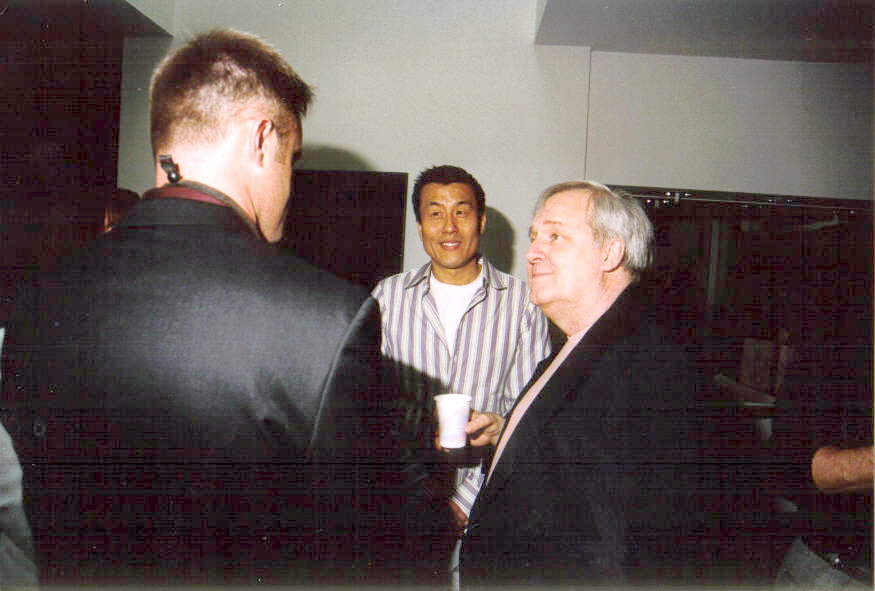 Contributor Key Kim (center) and George Bischoff (right) get an ear full from Silversmith's Jeff Smith.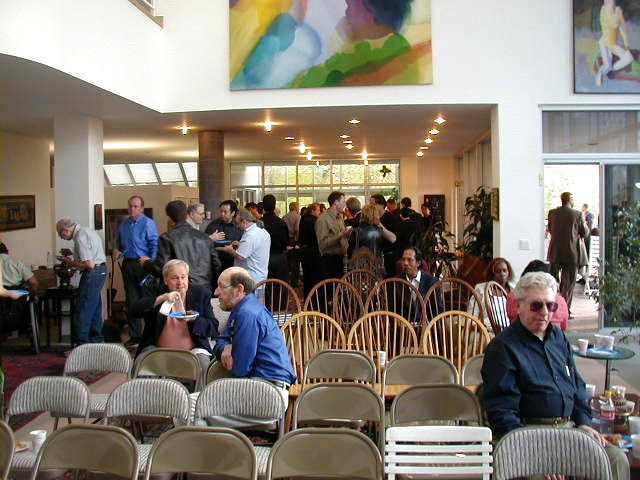 And they weren't the only ones talking. I must say the place was abuzz.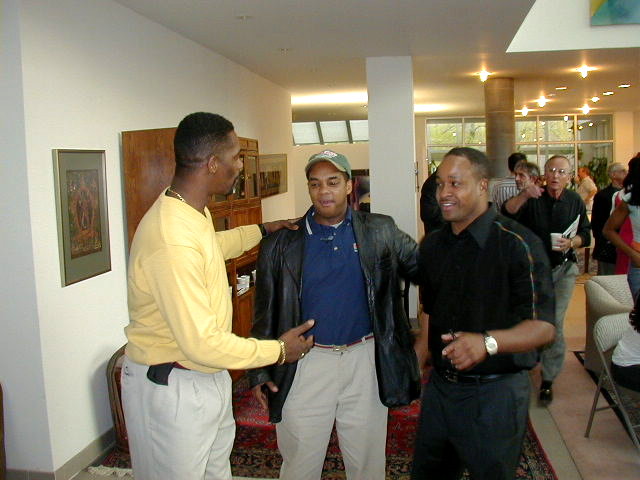 Seems as if everyone had something to talk about regarding audio....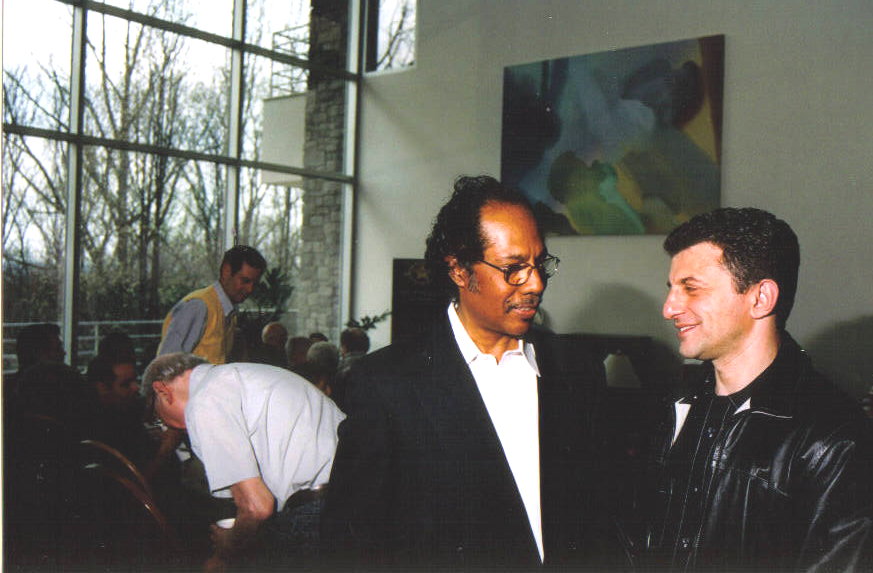 Buddy and audiophile extraordinaire Tony Grant, takes time out for a chat.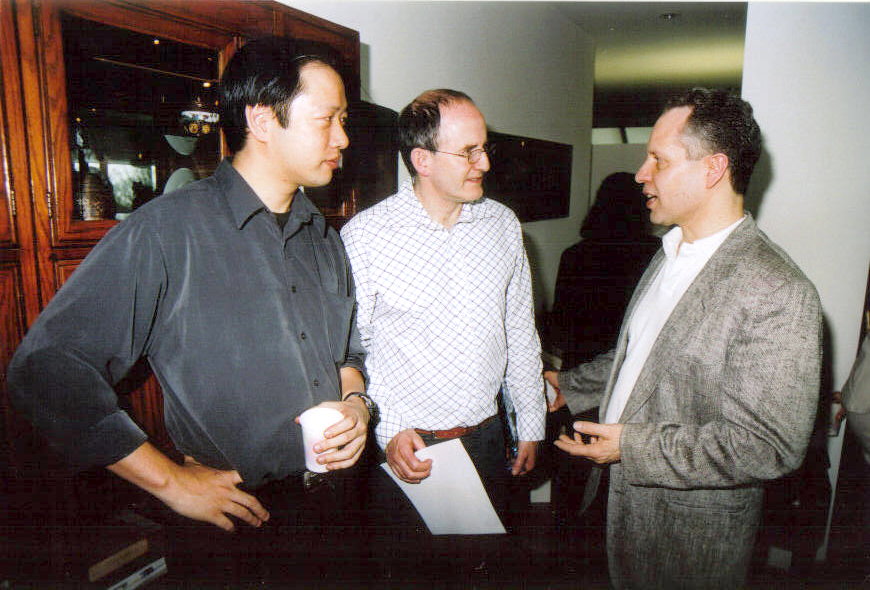 As did Origin Live's Mark Baker (center) shown with members of the Gotham Audio Society.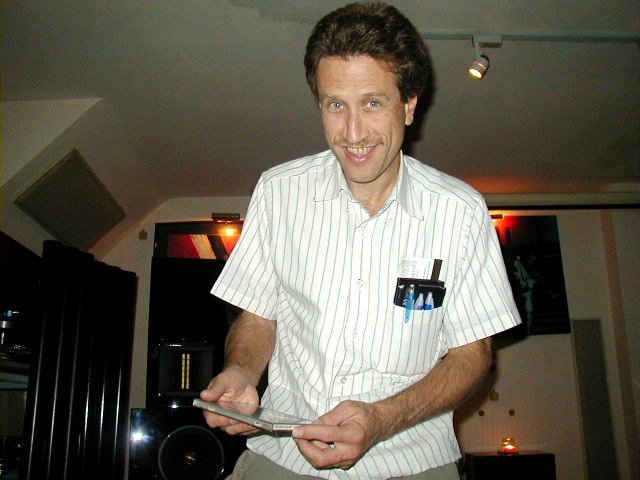 Meanwhile, back at the ranch, contributor and A/V guru, Todd Mitchell was all about the music as he smiles at sight of a new reference jazz disc.