Further thoughts...Tact Audio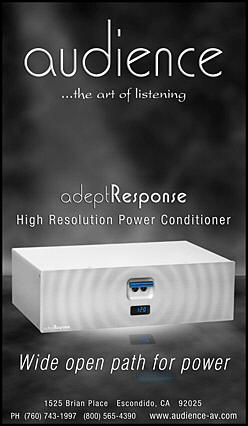 It was a quite a nice surprise to see Tact Audio back in the Alexis Park high-end habitat and away from the convention center. Tact's chief designer Radomir Bozovich (back right) takes time out to pose for a photo with devoted Tact users John Hsu (right) and Key Kim (behind me). This was indeed a special occasion for it was the unveiling of Tact's all new "Boz" reference line of multi-channel digital amplifiers shown below (price TBA).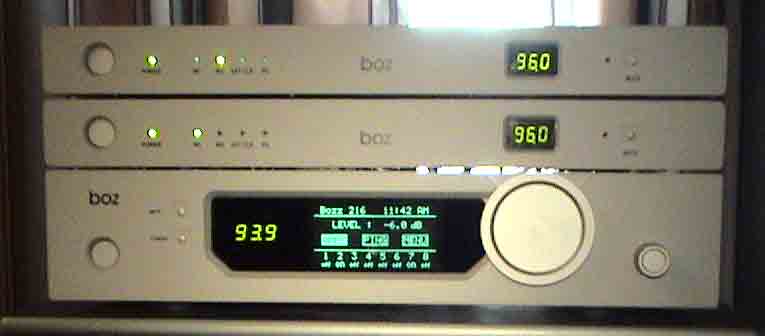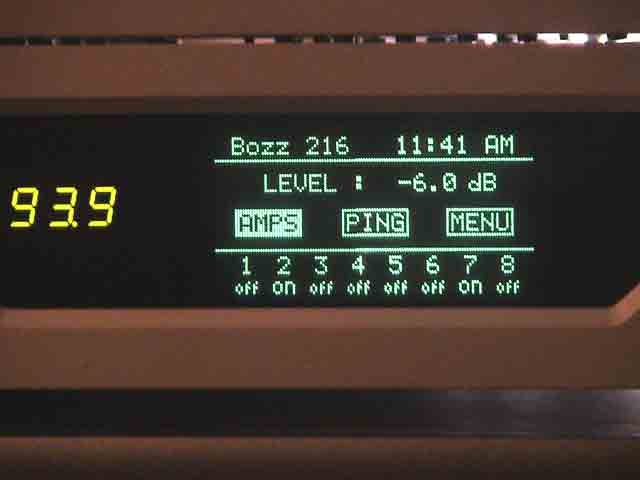 This very well laid out, dual-chassis design, boasts separate 110/220 V module with its own line conditioning; a totally new design based on LVDS (low voltage balanced signal technology). Sporting the latest Texas Instrument floating point DSPs for computer-less crossover design this new statement in digital design purports frequency resolution at the equivalent of 1 Hz and internal crossover versatility from 10 Hz and 24 KHz. This sophisticated crossover filter package offers low-pass, high-pass and band-pass design with filter slopes of 6 to 60 dB/octave. Band-pass filters can be designed with different slopes at the low and high cutoff frequency.
Upgradeability of up to 16-channels of sophisticated digital amplification, rated at 200/watts, has finally arrived (ever heard of 11.5 surround sound? Neither have I, but if it does show up, Tact will be ready). Other features include external clock sync capability (Big Ben owners rejoice) and one-touch-channel identification in case the "Boz" sees duty in a multi-channel, multi-driver setup you can immediately identify where each amp is connected through the touch of a button located on the front panel. Though slender in size the weight of each module is about 75 lbs due to separate specially wound, heavy duty torodial transformers for each channel.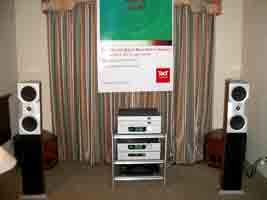 I sat in the room and heard briefly what I thought was a decent sounding setup using the Tact Audio MH1 loudspeakers made by DALI. Tact subwoofers are loaded into each corner of the room and work quite well in that position when room corrected. Decent sound may be good to some folks but based on what I have learned and know, Tact audio can sound world-class. I find it truly a statement grade product when properly setup.
I think the room promoted more of what Tact does as a room correction device rather than as a music-reproduction product.
On my soapbox..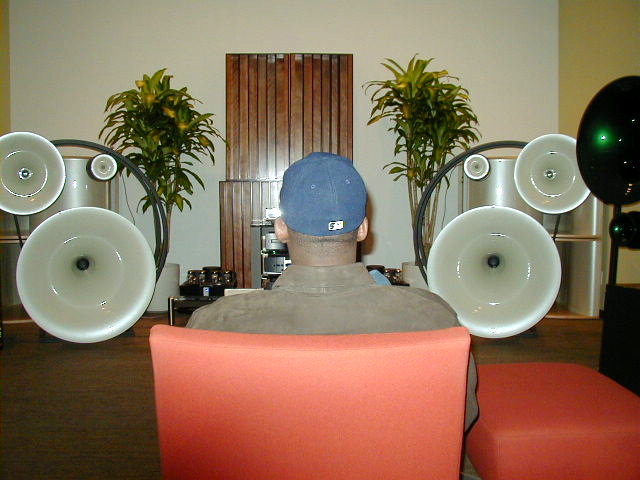 I look forward to the day when Tact Audio will be shown alongside well established companies that make high-efficiency loudspeakers. Avantgarde loudspeakers come to mind or how about a nice pair Rethm loudspeakers? I sat at length in the Rethm/Art Audio/Stealth Audio room at Alexis Park and was captivated by the musicality of these lowther-driven loudspeakers. Designed more for the musical than the visceral, these little sweethearts had me wondering aloud "why on earth isn't Tact using loudspeakers like these?" I say this because most folks that don't own Tact, or listen to all the hearsay, feel this is just another typical digital [read: lacking musicality] amplifier. That's not true. The Tact, like many horn and lowther based designs, are built around their purity rather than their power rating. 150 watts per channel is not really a lot of power in the digital scheme of things. Especially when you consider the 350 to 1000 watts-per channel ratings of some other designs claim. This is why I say in the world of digital amplifiers the Tact is the S/E equivalent. As a matter of fact, the trend of switching from S/E tube based amplification to Tact digital has actually begun in France. Want proof? Okay...
On my recent trip to Paris back in the fall of '04, Franck Tchang, designer of the Acoustic Resonators asked Key Kim and I if we were interested in listening to a system that was truly "price no object" and of course you know what the answer to that question was...Hell Yeah!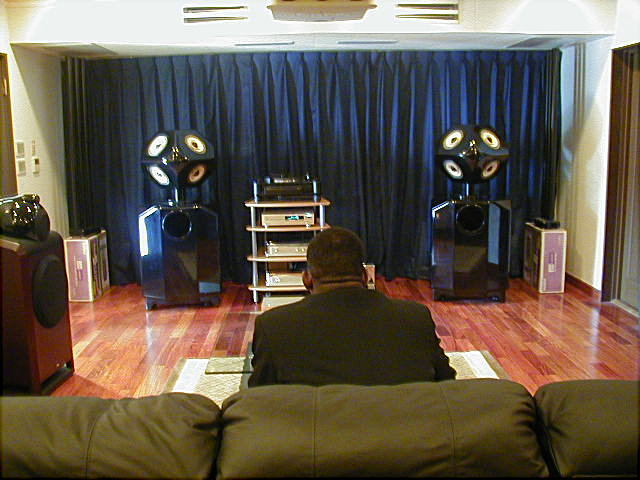 First off, my experience in listening to a wide variety of systems has grown considerably over the years with all the traveling I've done and setups I've personally helped install or simply sat and evaluated. From Sea Cliff, NY (the home of Harry Pearson) to the seashore in Aarhus, Denmark (home of Peter Lyndorf of Tact Europe) to Osaka, Japan to hear the Zanden Audio/Tutankhaman loudspeaker combination (photo right). It doesn't hurt to have a dozen or so writers, friends and audiophiles that live nearby who seem always in dire need of a second opinion.
That said, nothing could have prepared me for what I heard in the south of France at the home of Jean-Yves Kerbrat.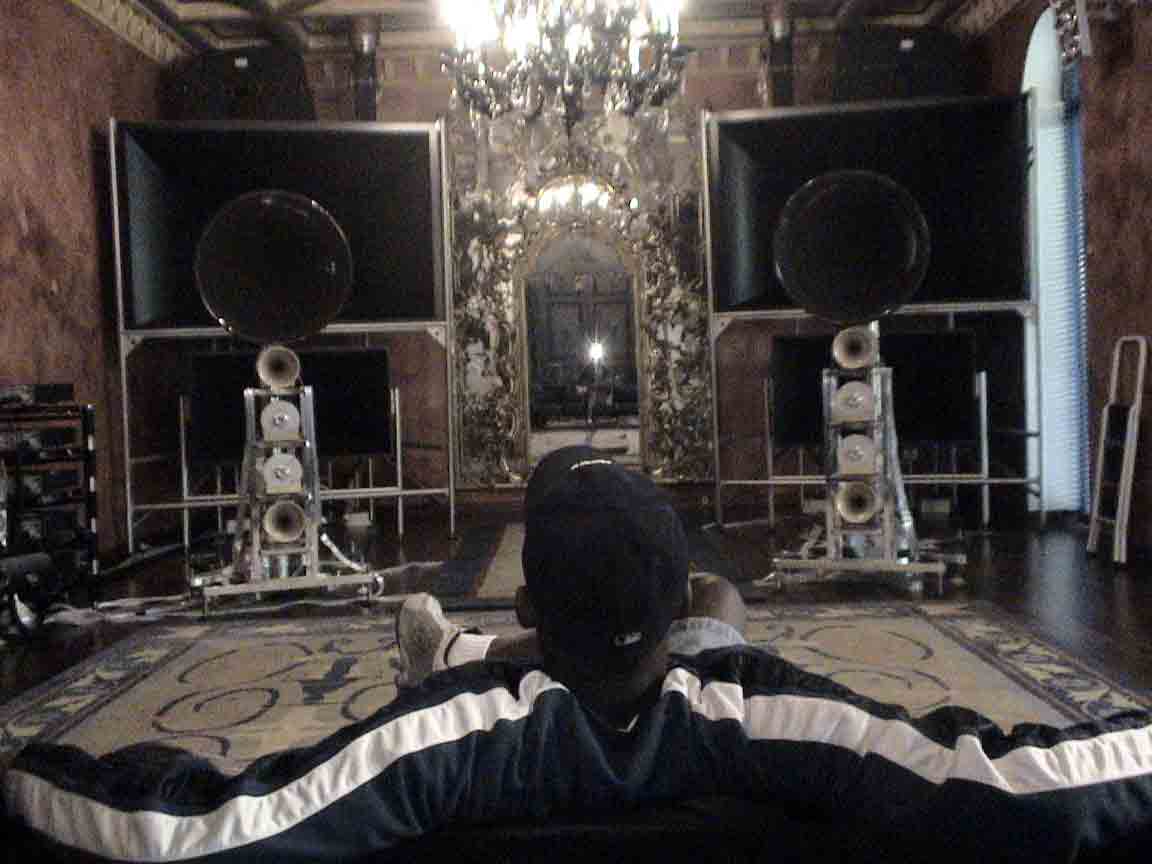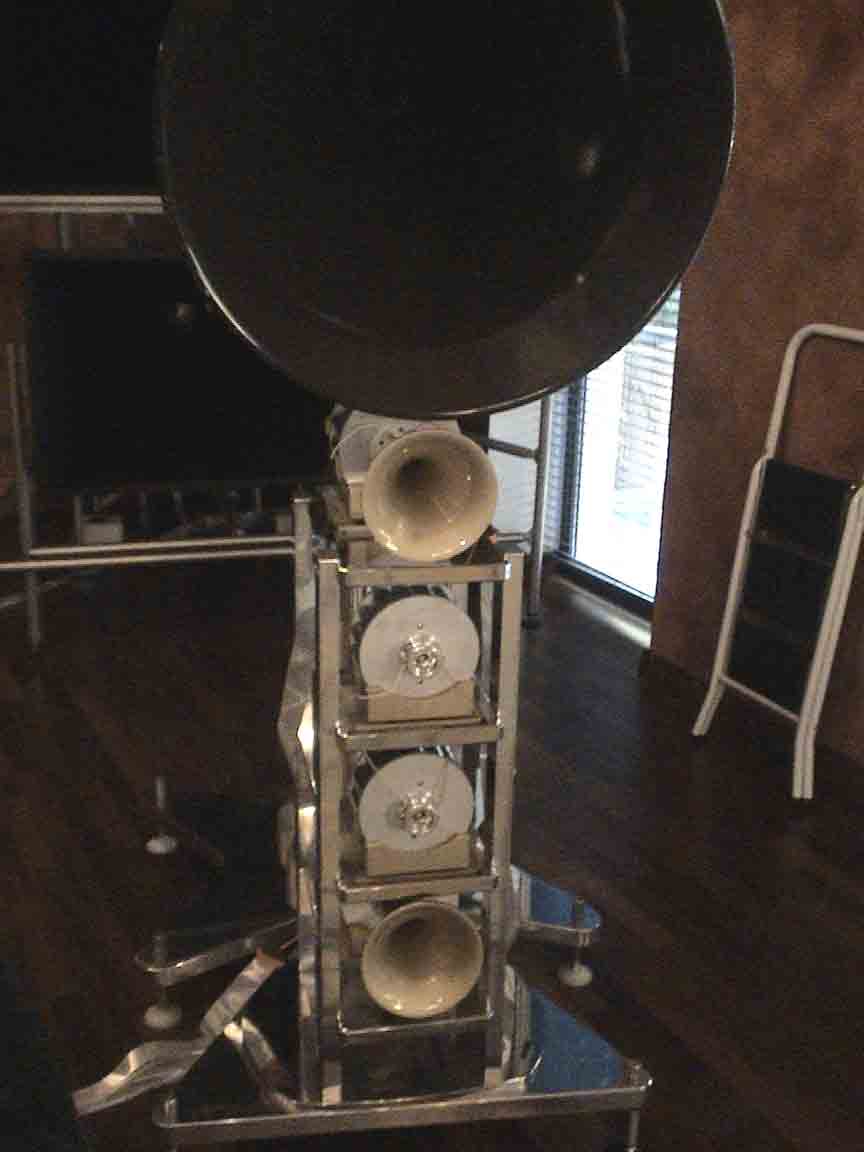 The loudspeakers were custom made and the first I've seen or heard that uses five-way high-efficiency drivers and horns exclusively. Each driver, made by a company called Goto and probably the most expensive in the world, were mounted on a custom made rack designed by Jean-Yves himself. Both design and build quality was impeccable. Most imposing was the ALE Bass Horn, ALE 160D driver (weight 100 kg). These monsters are rated to go down to 20 Hz easily and are the biggest subwoofers I have seen. They literally went all the way up to Jean-Yves' ceiling.

Five Tact 2150 amplifiers were used to drive each pair of Goto drivers independently using digital crossover slopes selected from the Tact 2.2x preamplifier/room correction device. All cabling was ribbon stranded and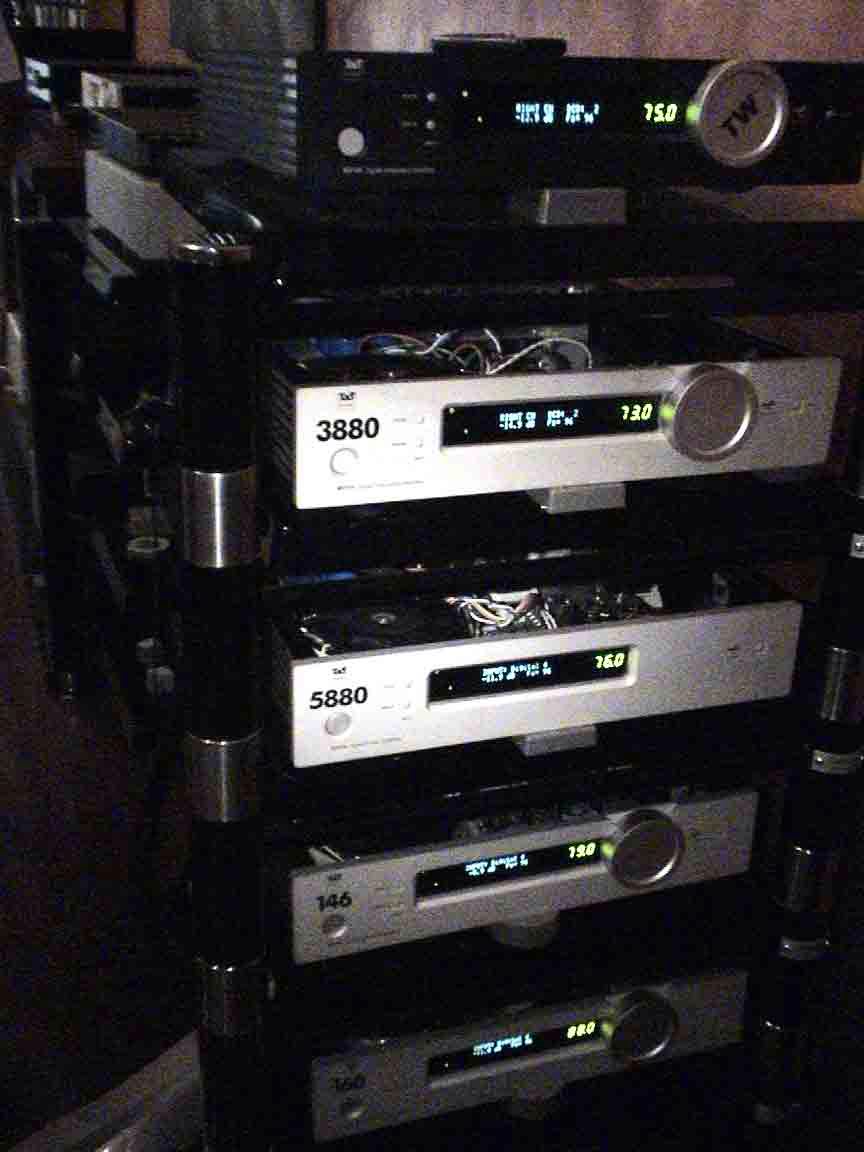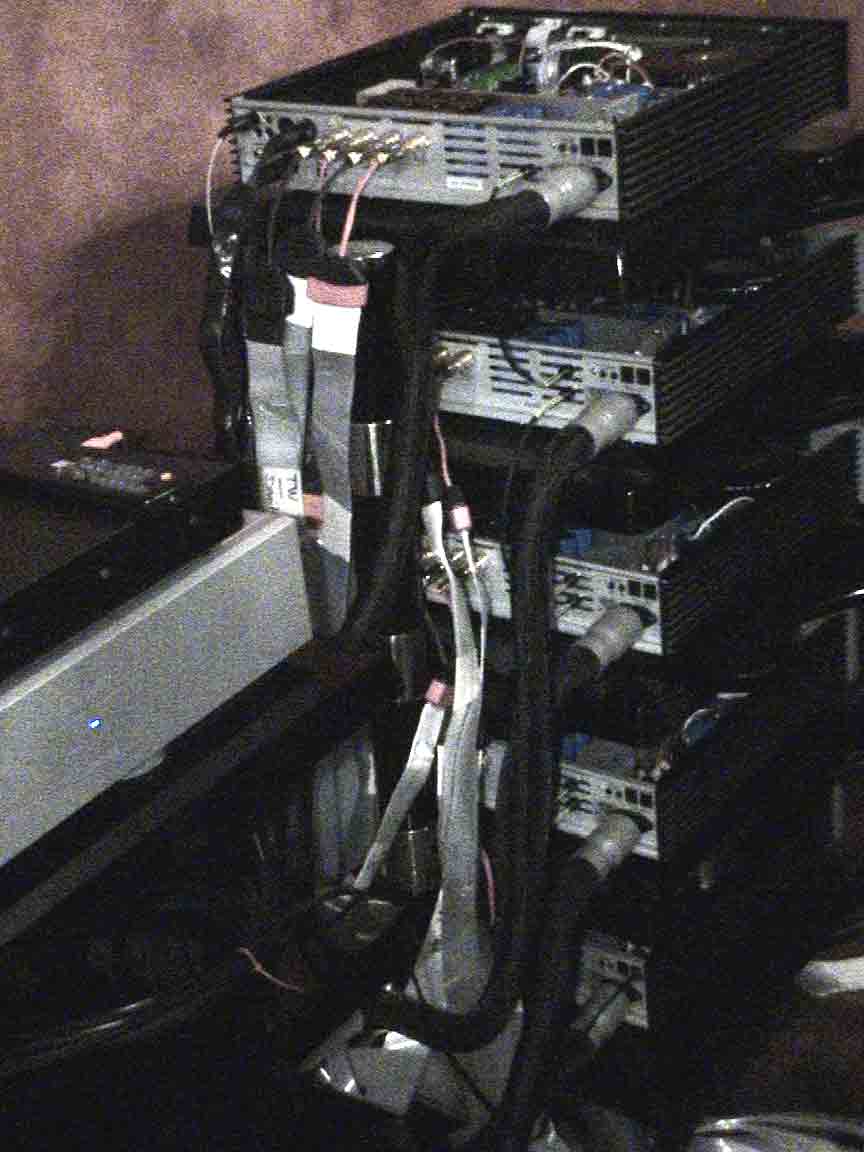 all A/C power cords used were Shunyata Research Anaconda Vx. A number of Shunyata Hydras graced the room while in a separate building housed more A/C products from Accuphase. Granted, there was a great deal of modifications that were done to both the Tact 2.2x's as well as the amplifier's power supply, digital input receiver along with swapping out certain capacitors for better Blackgate types. However, from what I was told, in stock form the Tact proved their worth and ended up replacing a super expensive set of monoblock amplifiers (4 pair!). In terms of digital front ends, this was probably the most sophisticated I've ever had the pleasure of seeing together linked to one system.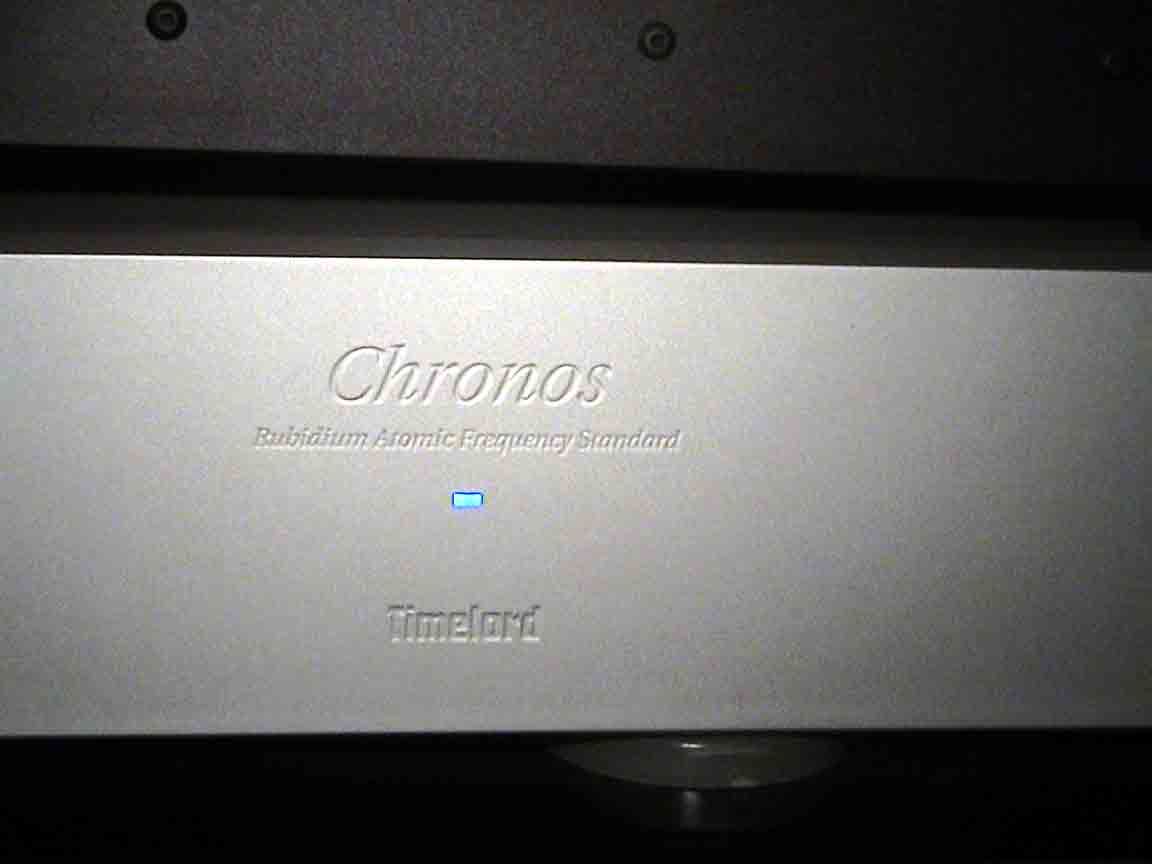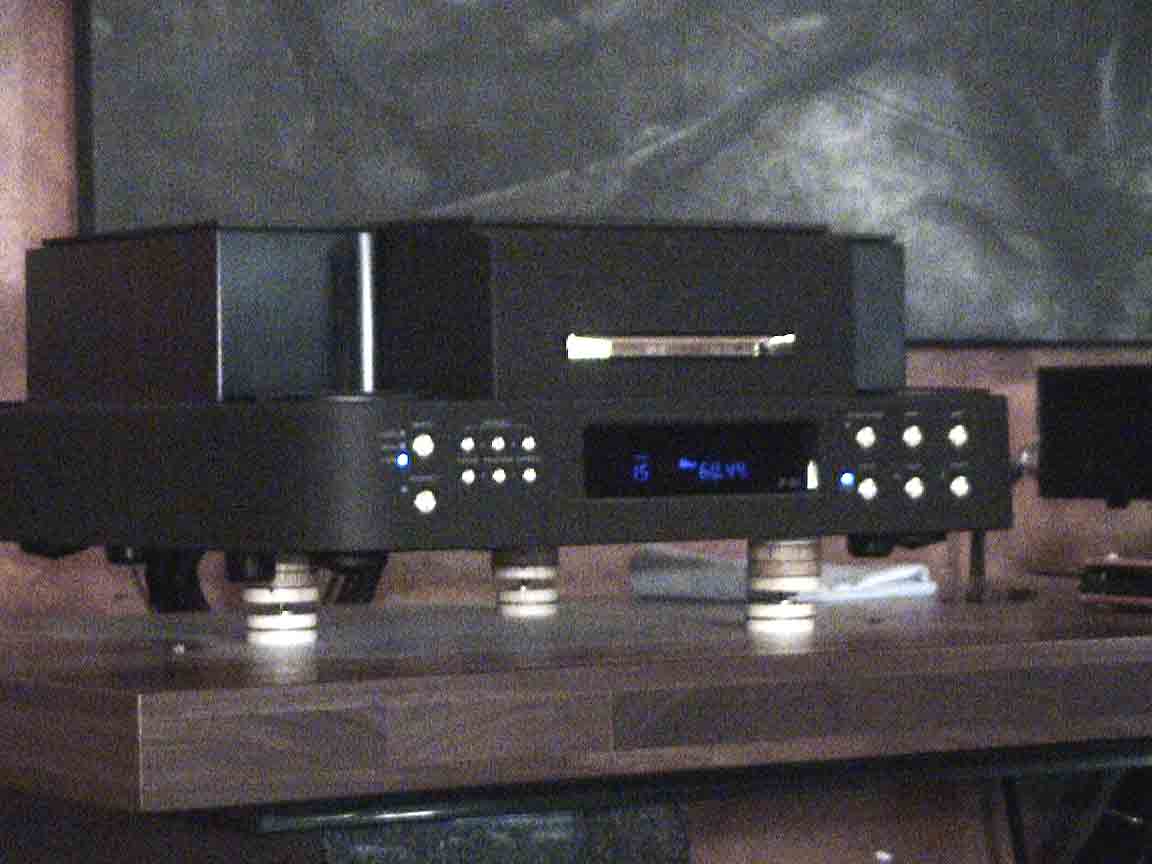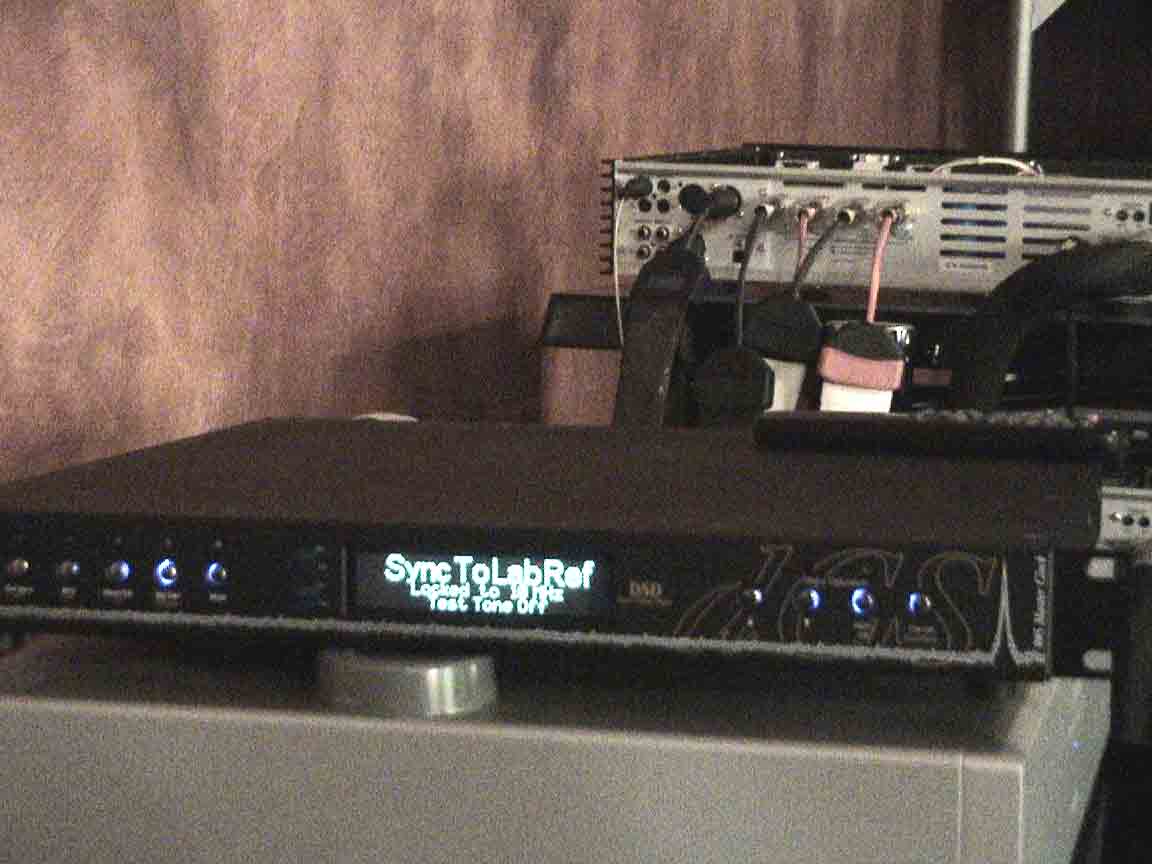 This is the first time I've seen or heard the Esoteric P0s. As good as it is said to be, it was slaved to a Timelord Chronos external clock built by dCS for their pro series. There was also an audiophile grade dCS 995 Upsampler sending pure unadulterated 96 kHz signal to the modified 2.2x. In terms of setup, attention to detail and overall impression, I was left dumbfounded before the first song came on. There was simply nothing left to question...except that is how it sounded.
Never in my audiophile experiences have I seen a setup of such proportions. As an aside, very seldom, if ever, can you hear an excellent sounding audio system in a wealthy person's home. Usually when you're this successful there's little time to sit and listen to your stereo much less tweak. It's too easy to drop a nice piece of change on something super expensive and expect it do what exactly what a reviewer said. Fine tune? Tweak? You've got to be kidding. Not here.
From the first track Jean-Yves played I knew I was listening to something uniquely special. This wasn't some rich guy experiment gone awry. I was sitting before something grand indeed. Something that I could not immediately identify. There was an exquisite sense of beauty to the music that I could instantly identify with but will admit have never duplicated in my, or anyone else's space. There was a rightness to the sound, a freedom of colorations all box speakers emit, that through some classical songs sounded like the instruments were really in the room. To such a degree that for the first time in my audiophile career I felt sick in my stomach. Can't describe it but there is such a thing as something so good, so magnificent, so beyond what you thought was physically possible, that you can actually have a physical reaction. I had this reaction only once before and it was the first time I heard a high-end system. That experience so changed my life that I literally went home and unplugged my Bose 901's, Carver preamp and Phase Linear amplifier, put them in their original cartons and sold them immediately at a store that was recommended. I didn't go home after my trip and throw a fit. I realized that my system is pretty well along and couldn't possibly sound like what I heard in the south of France. It was just physically impossible.
More importantly, I heard a all digital setup that was the best sound I had ever heard. I realized right then and there that digital is the future and I was delighted to be a part of it.
Off the soap box.