Cables and Accessories
Sunny Cable Supreme/The Box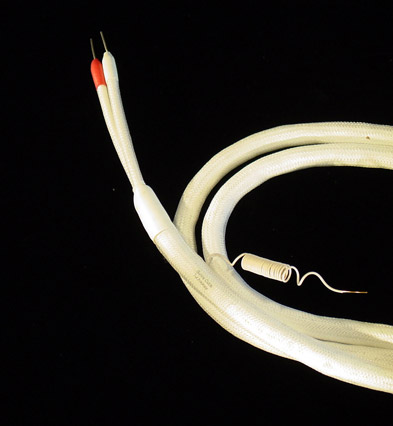 (speaker cable/$30k per pair, Interconnects/$7,500 per meter, digital cable/ $5k ea "The Box" $10k) This time-based but expensive "supreme" line of cables has set a new benchmark in the areas of purity and realism. "The Box" is said to be an extension of the secretive technology employed in their cable rather than a dedicated AC conditioner. Whatever the case, these cables have enabled me to enjoy music in way never before realized.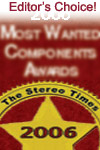 Virtual Dynamics Revelation Signature ($)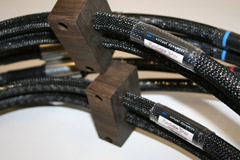 2006 been a great year for audio in my system. I have been exposed to a series of components that scream "Game over" in my quest for the complete audiophile experience we all strive for yet rarely achieve.

Starting with the Virtual Dynamics Revelation wire that Clement Perry recently reviewed, I too have been using the Revelation for the past several months and recently came into possession of the Revelation Signature speaker wire to compliment my Revelation interconnects. In tandem, Rick's efforts have paid off in spades. The dynamic freedom and tactile intimacy provided by the Revelation digs deeper into the recording, and to this point, I have not been able to detect any discernible artifacts or distortions. I plan on adding the Signature interconnects and a full review will follow [Greg Petan].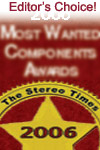 Argento Audio Serenity Cables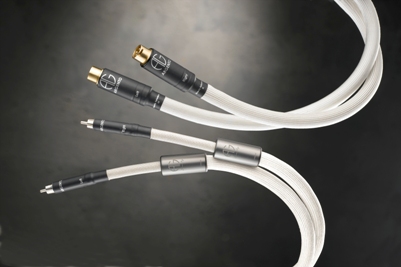 (Interconnect: $1,000/1/2 meter; Speaker Cable: $1,800/1/2 meter; AC Power Cord: Level 2 MkII $2,500/2 meter). These "entry level" silver cables from Denmark are nicely crafted, wonderfully neutral, and don't discriminate against inexpensive gear. They get the best out of your electronics whether you're using a $1,300 integrated amp or a $50K amp/preamp combo. The Serenity Reference and Serenity Master Reference cables are bigger and may offer a bit more of a presentation, but to me, the Serenity offers the best value of these three wonderful product lines [Dave Thomas].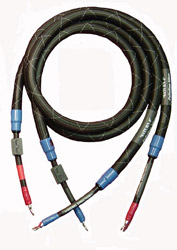 ELCO Audio Blue Star Series Cables
These cables were a major find and brought me hour upon hour of musical enjoyment while in my system. This little heard of company makes some of the most musically satisfying cables I have come across. All of their cables allow a large amount of detail and musical information to pass through them and are very neutral. The ELCO Audio Blue Star Interconnect (1 meter pair $2,295) to date, is the best source interconnect that I've used with it's ability to allow the signal to get to the preamp without any type of colorations or signal degradation. Likewise, the ELCO Audio Saturn 4 Speaker Cables (6 foot pair - $1,650) are very coherent and exhibited a large amount of control and extension at the frequency extremes. For further info please visit their website at http://www.elcoaudio.com/cable.php [Mike Wright]


Acoustic Zen Cables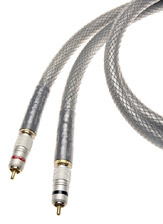 (Silver Reference II interconnect $948 per meter, Hologram II loudspeaker cables $1048 for 8 foot pair, Gargantua II power cord $1488 for 6 feet).
The latest iteration of Robert Lee's excellent cable suite expands on an already excellent product. Although prices for copper and silver has increased dramatically Mr. Lee is still providing an updated product that is essentially the same price as the earlier versions. These cables are some of the best for low level resolution, transparency, and musicality. They do a superb job in all the frequency ranges; but provide an extra sparkle at the top end with an abundance of detail that is free from any etch or graininess. They compete with the best but at a price that the average audiophile can afford [Craig Fitzpatrick].
VH Audio AirSine Power Cord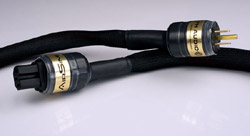 I'm not a cable hound. In fact, part of me--the non-audiophile, normal human being part--is appalled at the fact that my 2006 Most Wanted Component is a power cord that starts at $699. But as a listener, I can't deny the enormous impact that Chris VenHaus's all-out assault AirSine power cord has had on my system--especially on digital source components. My full review will be available soon, which means it's time to send the AirSine back. Problem is, I don't want to. If that doesn't define "Most Wanted," I don't now what does [Eujin Hong].
Audio Art SC-5 Speaker Cables ($89/4' pair).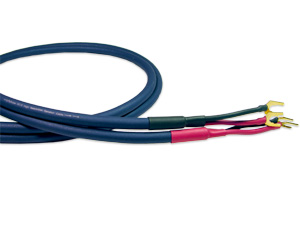 If the notion of a reviewer calling a four thousand dollar pair of speaker cables "reasonable" seems unreasonable to both you and your accountant (i.e. significant other), I've got your sanity right here in the form of Audio Art's SC-5 speaker cables. Now, for the price of a couple of sloppily self-terminated runs of Home Depot's finest lamp cord, you can own a superbly constructed pair of refreshingly flexible cables from Audio Art which, in my system, come as close to sounding like no cable as I've heard for under a grand. Moreover, Audio Art's heady blend of cleverly balanced sonics, 30-day no-questions-asked return policy, outrageously sane pricing, and a cheery decidedly much-friendlier-than-Dick-Cheney CEO (Rob Fritz), makes for my very highest recommendation in the increasingly rarified category of non-psychotically priced speaker cables. So much so that this reviewer's bucks stop here—I bought them. And for once, I'm proud to say I paid full retail and can still afford my regular lunches at Baja Fresh. Excellent salsa! [David Abramson]

Acoustic System Resonators

(Basic - $200.00, Silver - $450.00, Gold - $900, Special Gold - $900, Platinum - $2500) The Acoustic Systems Resonators have become an essential part of my reference system. Franck Tchang, the wizard who created them, convinced me that no matter the price or the system, the result will still be a sound that is richer and ultimately more lifelike with the Acoustic Resonators installed [Key Kim].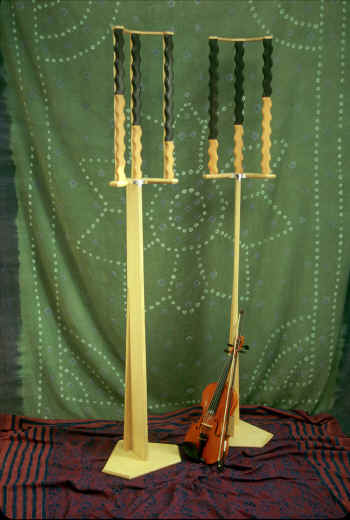 Shakti Hallographs ($1000/pair) From the minds of Ben Piazza and David Caplin exists an amazing product for taming ones listening space. The Shakti Hallographs sonically bend the corners of your room in a way that makes it sonically rounder and thus richer by removing the hardness. An affect you would never think possible until you hear them. The nicest thing about them is their easy to take in and out for quick A/Bs. One thing is certain - they work!