Loudspeakers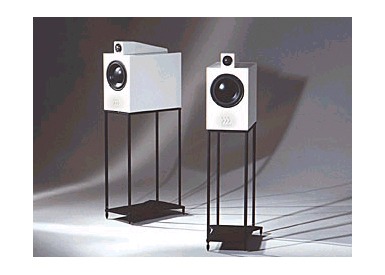 Publisher's Choice! Morel Octave 5.2 Loudspeaker: [$4,500 in Corian finish] This 2-way that though is quite expensive when one considers its diminutive size, uses Corian as well as the finest drivers Morel designs. Danish built and expensive, yes but the Octave 5.2 recreates a very clear, open and transparent sound as a result of virtually no cabinet resonances. This mini-monitor might be a little power-hungry but once its power-thirst is quenched it amazingly keeps up with the big boys.
SOUNDLAB AMBIOPOLE Electrostatic Speaker ($7000): These are the only relatively affordable electrostatic loudspeaker thin panels that achieve effortless full orchestra concert-hall loudness, are essentially full-range (but can easily be matched to any subwoofer), have no crossover network so the panels are really matched in time and have no response anomalies, are compact at 68" high by 24" wide, light in weight compared to full-range magnetics, and have the kind of flat frequency response with low distortion that only ESLs routinely produce. Their curvature is half that of previous Soundlab models so that double the sound power is delivered to the listening position and much less sound is sprayed to sidewalls and rearward where it doesn't belong. It is new stator wire insulation that can withstand much higher bias and signal voltages that makes this ESL so efficient. The 150-watt TacT digital amplifier was more than adequate to drive these panels to painful levels. In the standard stereo triangle or even better in a crosstalk cancelled arrangement such as Sunfire Sonic Holography, Lexicon Panorama, or Ambiophonics the stage produced by these speakers is hard to surpass if realism is what you are after.
____________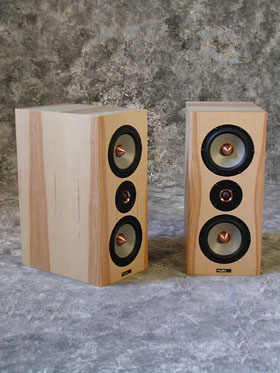 Editor's Choice! Tyler Acoustics Linbrook Signature Monitors ($3,200): Nice cabinetry, high-quality drivers, and simple crossovers, make for a line of loudspeakers that offer extremely high value for the money. The Linbrook Signatures are the quintessential Tyler speaker. The Tylers can only be purchased direct, so an added bonus is getting to know Tyler himself [Dave Thomas].
Publisher's Choice! Tyler Acoustics Linbrook System II ($3,600): Simply put, this floor-stander redefines what can be had in affordable high caliber performance loudspeakers. It's obvious designer Ty Lashbrook worked hard to get these achieved results and I think people are going to take notice. We did.
____________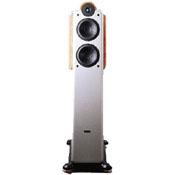 Usher 6371 Speakers ($2,900): This speaker, in my opinion, is unequalled with it's looks, construction and sound quality, at this price point. Other speakers do a slightly better job at being sonically "spectacular", though the 6371 is close in that department. At the end of the day, when you want to relax and enjoy the music, this speaker is, "oh so nice to come home to". With its nice high end and low end performance, working in conjunction with a spellbinding midrange, you have speaker that you never get tired of listening to. At its price point, the Usher 6371 is a bargain [Mike Wright].
____________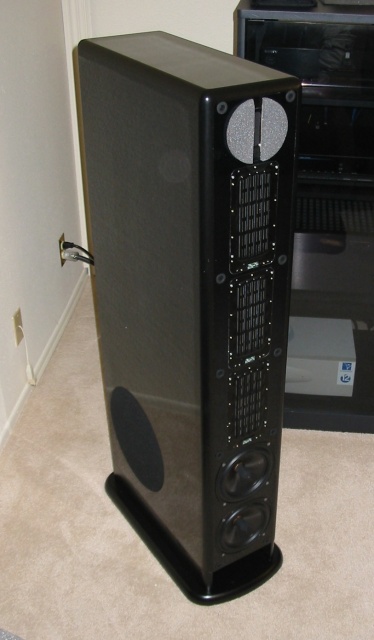 VMPS RM 30 ($3,500 Pair/Base Model): These multi-driver, ribbon-hybrid tower speakers surprised me with their transient speed, explosive dynamics, and their natural, lifelike reproduction. The proprietary VMPS ribbon drivers must rank highly among the best drivers on the planet, delivering performance that surpasses or equals considerably more expensive designs. If your listening room is medium to large in size, you owe it to yourself to put the RM 30s on your "Must Audition" list [Frank Alles].
____________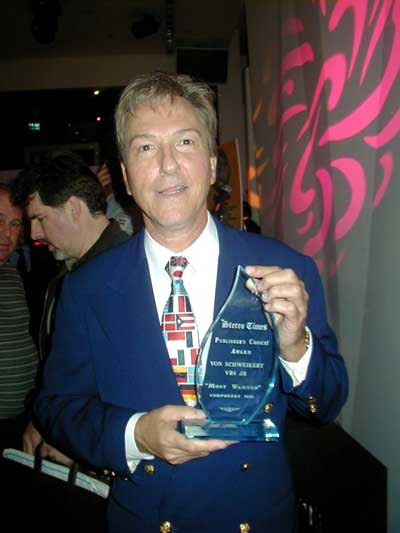 Publisher's Choice! Von Schweikert VR4jr ($4,000) A loudspeaker that simply makes it hard to sit still to without dancing and even harder to justify how others can cost more. My hope is this loudspeaker along with the Hyperion and Tyler driven by the killer DK Design VS-1 have launched a revolution in affordably priced loudspeakers that minus that lowest octave produce stellar sound.
____________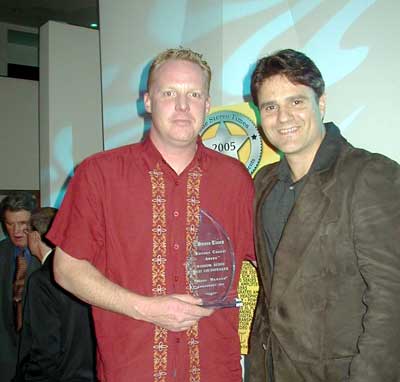 Editor's Choice! Wisdom Audio NS-27 Loudspeaker [$9,999 photo right is Wisdom Audio's manufacturing VP, Robert Smith with GP]: Wisdom Audio has come up with a speaker that borrows the new ribbon tweeter/midrange technology of their new "Neo Series" of in-wall speakers and the dynamic woofer of their top-of-the-line "Adrenaline Series" speakers and combined them into a musically satisfying, highly stylish, and somewhat more affordable speaker system. While designed to excel in either a two-channel or multi-channel system, they really come alive as a music transducer, particularly when you're sitting in their rather generous sweet spot [Dave Thomas].