Amplification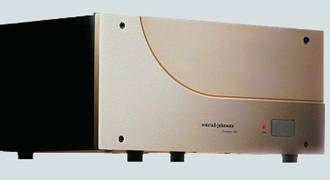 Conrad Johnson Premier 350 ($8,000): This 350 watt per channel stereo amplifier is truly outstanding in terms of dimensionality which is on par with CJ tube power amps. Tonal accuracy and high resolution are also hallmarks of this amplifier. The Premier 350 does not call attention to itself. It allows the recording and upstream electronics speak for themselves. The design, construction, and attention to detail is first rate. This is one of the best power amplifiers available at any price [H. Courtenay Osborne].
_________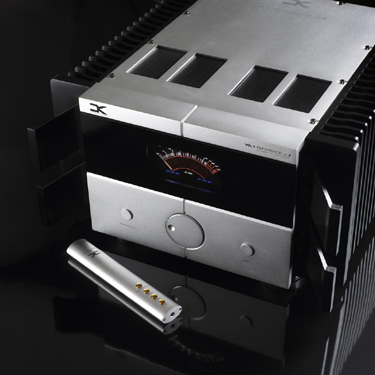 Publisher's Choice! DK Design Group VS-1 Reference Integrated ($2,995) This very well-built 150-watt per channel (into 8-Ohms) conservatively rated integrated boasts a staggering 800 watts at 1 Ohm sounds something special. Using a pair of 6922 in its input stage coupled with MOSFET and Bipolar output devices qualifies this design as a true hybrid. Its silky smooth operation and sound convinces me further. After extended listening sessions I would have to rate the VS-1 as one of the more musical amplifiers I've heard regardless of price! Build, fit and finish is no joke either at this price.
_________

Editor's Choice! Linn Klimax Kontrol Preamp ($9,999): Despite some quirky ergonomics, a remote control that would make NASA wince, and a price tag that could jeopardize your child's college fund, the Klimax Kontrol has design features, fit-n-finish, and performance that screams luxury. If the folks at Maybach built a preamp, this would be it. [Dave Thomas]
_________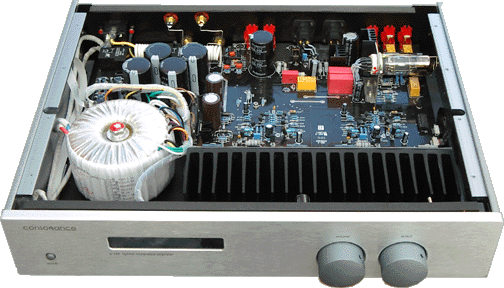 Editor's Choice! Opera Consonance A-120 Hybrid Integrated Amp ($1,350): This is a delightful little tube hybrid design from the Opera Audio company from China. These folks keep churning out excellent sounding and looking components at real-world prices. Used in a small listening room with an easy-to-drive speaker design like the MoFi can yield magical results.
_________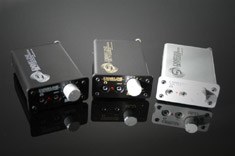 Ray Samuels Audio Emmeline SR-71 Headphone Amplifier ($395): Ray Samuels Audio sells the SR-71 as a portable headphone amplifier--it's powered by two 9v batteries and is small enough to fit in your pocket. But despite its diminutive size and price, the SR-71 offers performance of gigantic proportions. I used it on the go--literally around the world--and also at home with fantastic results. If you're not already a headphone freak, the SR-71 might just convert you [Eujin Hong].
________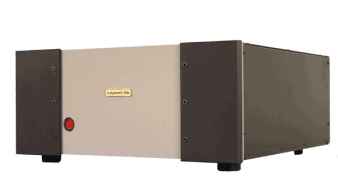 Red Planet Labs STR201 Amplifier ($2,995) This is truly one of the steals in audio. Daniel Marz has created a solid state amplifier that easily competes with amplifiers 2-3 times its price. With itís open, detailed midrange and itís well controlled but powerful bass performance, the STR201 satisfies on many levels. Most of all, it plays music without drawing attention to itself, that is until you realize the amount of performance youíre getting at the price itís at. In my opinion, there arenít very many amplifiers that will match its ratio of cost versus performance [Mike Wright].


ATC Active 10 Loudspeaker and SCM 10-2 Preamp :ATCís CA2 preamp and SCM 10-2 active monitors ($3,350) have a synergy that makes a first class system when used in a small to medium size room. The system offers excellent resolution and tonal accuracy. Even though the monitor uses a 5-inch mid/woofer the bass is unbelievable. It is tight and clean. Of course it does not go as low as the big boys, but within its range, it will hang with the best of them. Highly recommended [H. Courtenay Osborne].