Analogue
AUDIO INTELLIGENT RECORD CLEANING SOLUTIONS [Ready-To-Use Enzymatic Formula - 32 oz., $20; Ready-To-Use Super Vinyl Cleaner- 32 oz., $20; Ultra-Pure Water - 32 oz., $10]: Well, admittedly, this award winner isn't a "component" in the technical sense, but under the proper conditions it provides a sonic improvement equivalent to a component upgrade. Paul Frumkin's three-step vinyl cleaning system, to these ears and after 12 years of experimenting with various solutions and RCMs, is the best I have tried and easily the most effective at cleaning the grungiest of records. This three-step (you can reduce it to a two step process if you are so inclined without much, if any, penalty) record cleaning system helps me get the best from my LPs on a consistent basis. Starting with the enzymatic formula, this step of the process is, in this author's opinion, what sets the AI process apart from the competition as it is designed to remove the most stubborn deposits that most one step solutions (and most two step solutions I have tried), simply fail to remove. These deposits range from bacteria and other organic substances but also silicone from mold release compounds. The second step utilizes the alcohol based Vinyl Cleaner designed to remove any deposits left behind by the Enzymatic formula and the optional third step is an Ultra Pure Water rinse. Combined with my reference Loricraft record cleaning machine, the Audio Intelligent solutions has proven itself to be the best cleaning system I have tried to date (and I have tried most) and, on most LPs, gave me a quieter blacker background, less pops and ticks as well as improved dynamics. Add to that, the fact that it is reasonably priced and you have an audio bargain of the highest magnitude [Frank Peraino].
_________

The Cartridge Man MusicMaker III Phono Cartridge: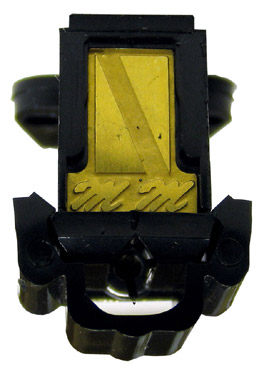 Leonard Gregory's long and illustrious career in phono cartridge design reaches Masterpiece level with the third iteration of his variable-reluctance MusicMaker cartridge. Hand-built from a Grado Signature body, the $995 MusicMaker is literally named, shaming cartridges at three times its price. Moving magnet phono loading allows easy phono stage matching. The Musicmaker gets directly to the heart of music, transparently communicating all its techniques, devices, and aesthetic worth. A Masterpiece for music lovers [Paul Szabady].
_________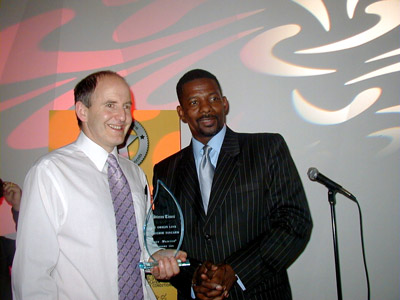 The Origin Live Conqueror Tonearm: Mark Baker's [photo above] new $3995 arm reaches a new pinnacle, even compared to the superb Illustrious arm which won last year's Most Wanted Component Award. Rhythmic expression and coherence surpasses any arm available. Effortless rendering of fine detail and dynamics with a natural and organic portrayal that transcends the mechanical basis of the LP medium. Reveals the best of any phono cartridge but will also reveals its limitations, so logically, best partnered with the best of phono cartridges and phono stages. Review in progress [Paul Szabady].
____________
Amplification

Almarro Audio A50125A Integrated Amplifier ($2,995) Prior to listening to the Almarro integrated amplifier, I had not been a big fan of integrated amplifiers. When this vacuum tube based unit is partnered with speakers it can drive, the palpable midrange presence and holographic imaging made me change my mind in a hurry. In conversations I've had with the folks at the Almarro, the unit is even more improved in it's ability to deliver bass into stiffer loads and drive a wider range of speakers. A follow up is soon to come so stay tuned.
_________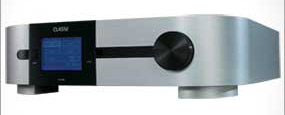 Editor's Choice! Classe Audio CP 500 Preamp ($3,500): World-class design and construction and a ton of features make this beauty worth its price tag alone. But factor in the excellent level of musicality and you have a rare bargain among the audio elite. A phono card is on the horizon that could make this one of the most well–rounded preamps available [DT].
_________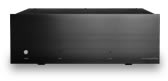 Berendsen Audio STA 150 SE/PRE 1 SE ($3,4895/$1,895): This solid-state 150-watt power amp and preamp from Sven Berendsen of Moers, Germany, are some of the better sounding pieces of high-end audio within the five to six thousand dollar price range. Extremely well built and handmade in small numbers, these products have an understated elegance and do a very good job of allowing the music to be the focal point. The midrange is clear, open and liquid, and the frequency extremes are transparently presented with plenty of detail.
Though new to these shores, Berendsen has been designing high-quality audio products for over fifteen years. I found that the overall presentation of recorded music with this equipment offered a wonderful listening experience that was on par with much more expensive equipment. These products are among the better bargains in high-end audio and it won't be long before Berendsen becomes an audiophile household name. [Craig Fitzpatrick]