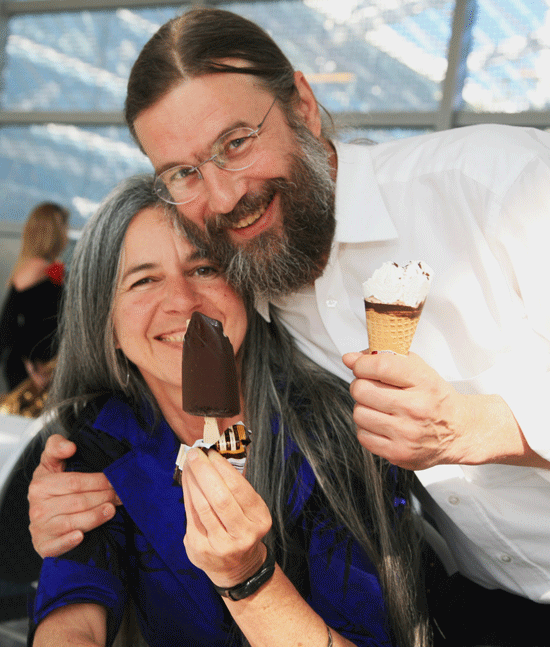 Now there's a sight to behold. The Ballmann's taking an ice-cream break!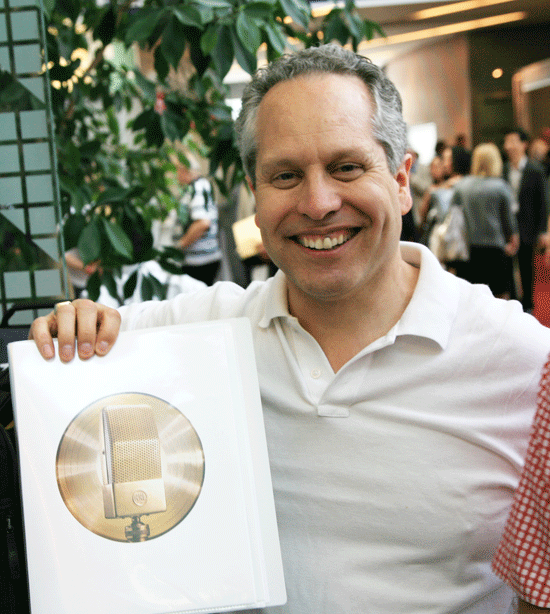 Caught up with the forever gracious Lou Manno, long time NY audiophile and director of the Audio History Library headquartered in NY.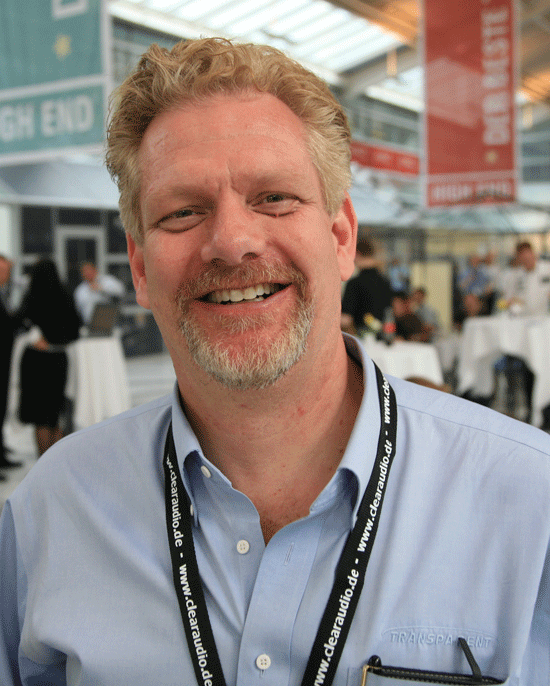 Transparent's Brad O'Toole was seen perusing the High End show.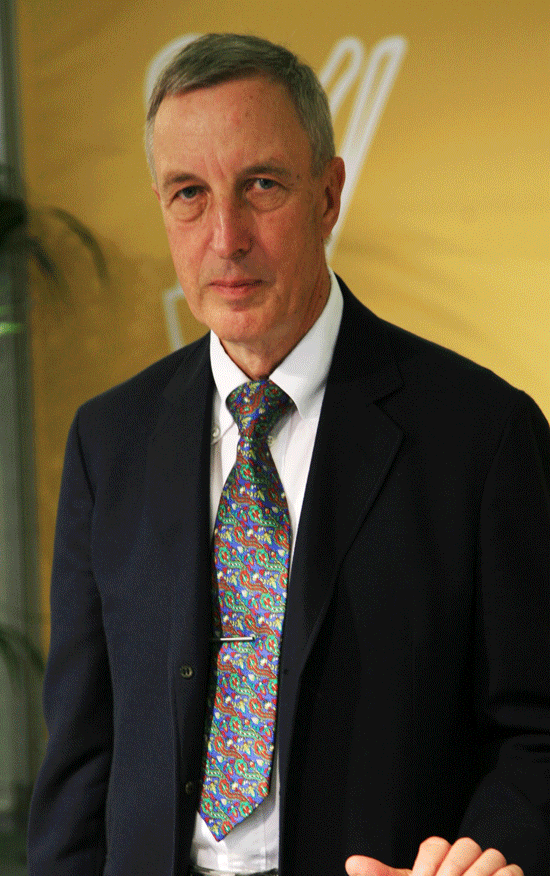 High-End society chairman Kurt Hecker takes his job so seriously he forgot to smile.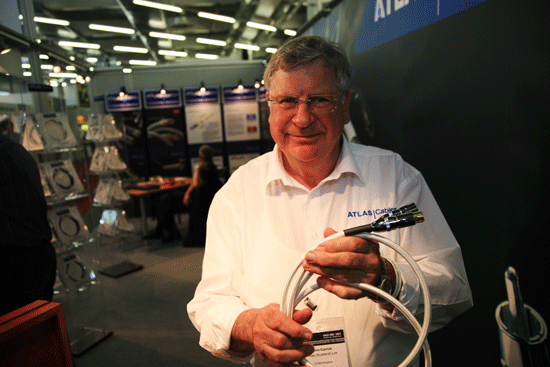 John Carrick of Atlas Cables UK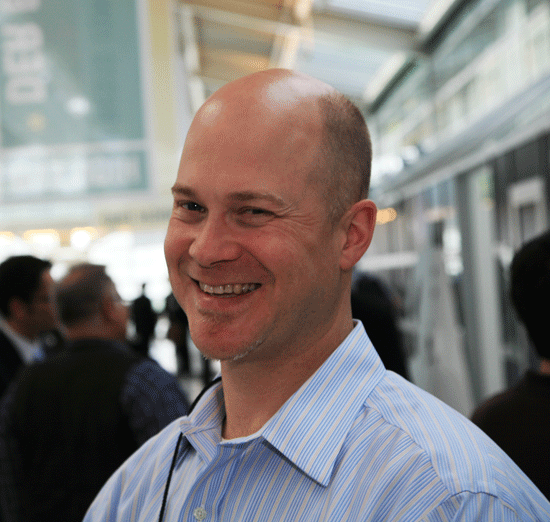 John Schaffer of Wadia took time out for a smile.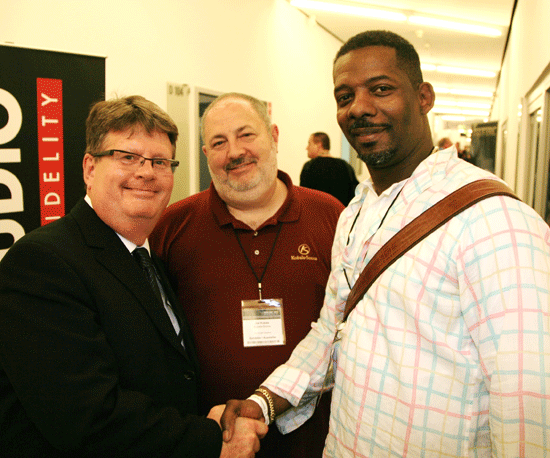 Here I am with Kubala-Sosna cable designer Joe Kubala (center) and one of his European distributors.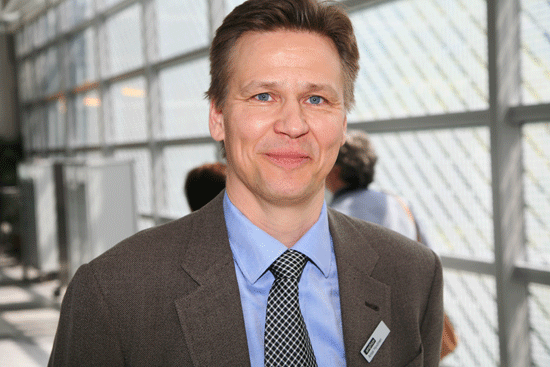 Anssi Hyv÷nen of Amphion loudspeakers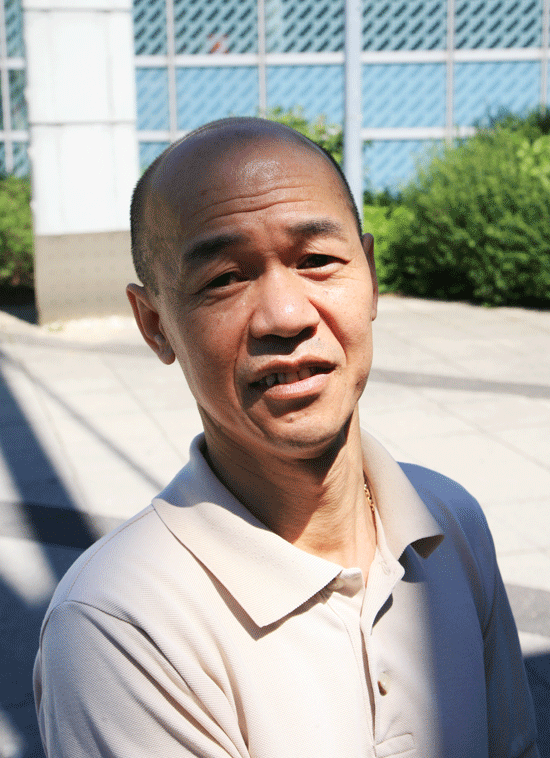 When it comes to the discussion of sound in the home, Acoustic System's Franck Tchang and I really resonate with each other.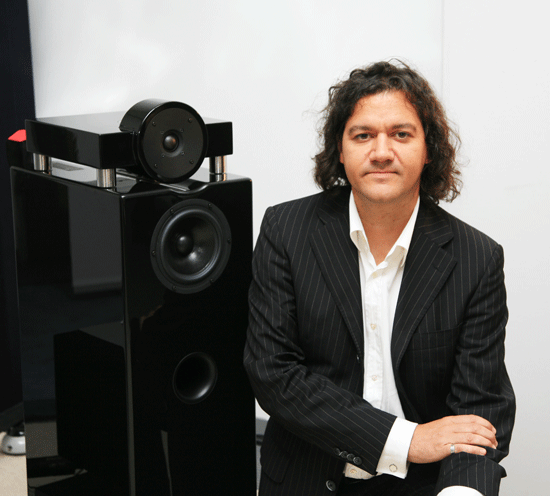 Jurgen Schuering unveiled his new Ascendo Model F ($12k)
The man behind the mighty Magico line of loudspeaker is Alon Wolf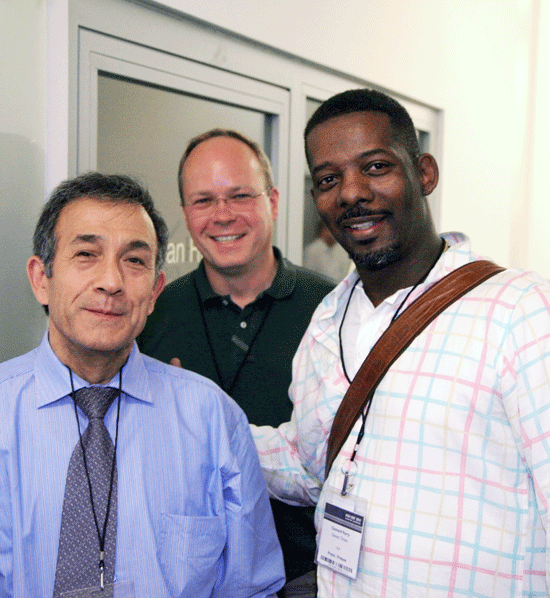 Ingo Schultz (center) and I were absolutely ecstatic after hearing Jean Hiraga, of Audio Consulting of Switzerland, series of battery operated components.