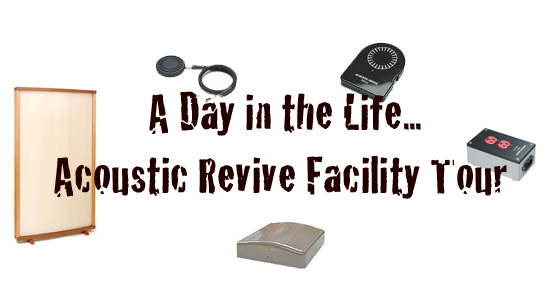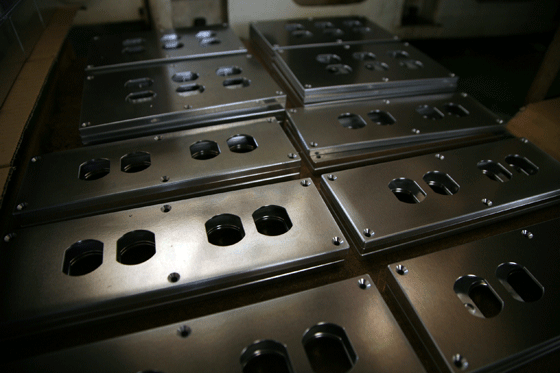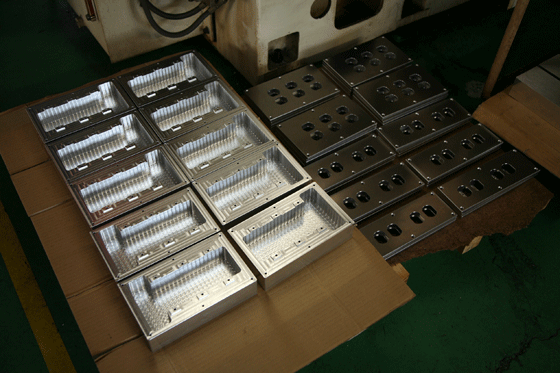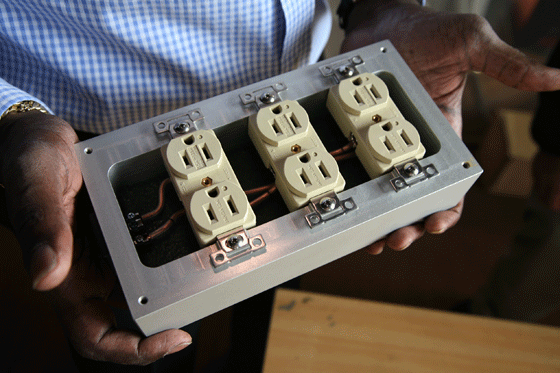 Notice the base of the RTP-6 uses a combination of Green Carborundum, Tourmaline and Quartz powders that form what Ishiguro calls "a mixed blend" of natural RFI/EMI absorption materials. The IEC connectors are specially sourced from Oyaide Elec.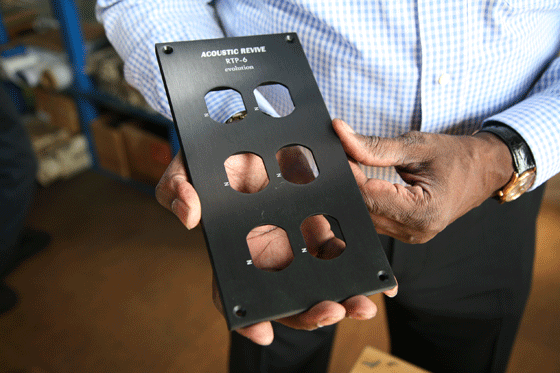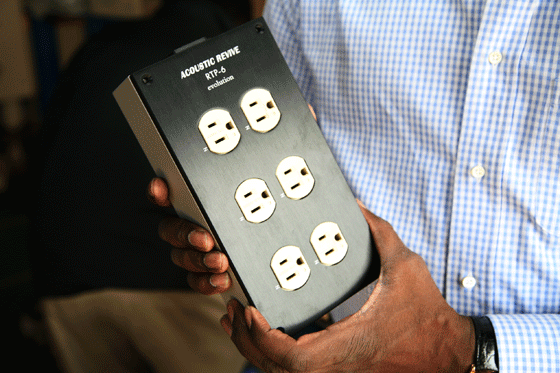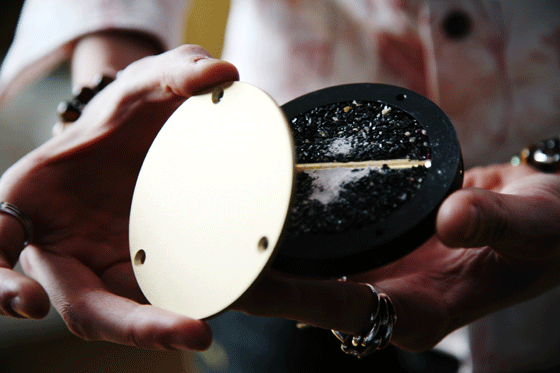 The same combination of Green Carborundum, Tourmaline and Quartz powder make up the AR RGC-24 Ground conditioner which primarily does the same job cancelling out EMI/RFI. Only the RGC-24 was designed to be used underneath front-end equipment such as CD players, DACs and preamps directly below their power supply.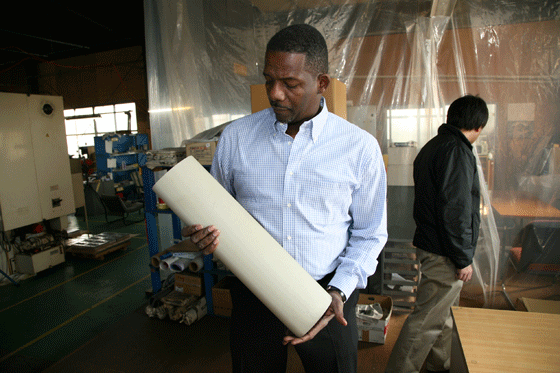 I'm holding the very substantial base to the Acoustic Revive RSS-600 speaker stand, which is also manufactured along side their RTP series AC conditioners and RGC-24s.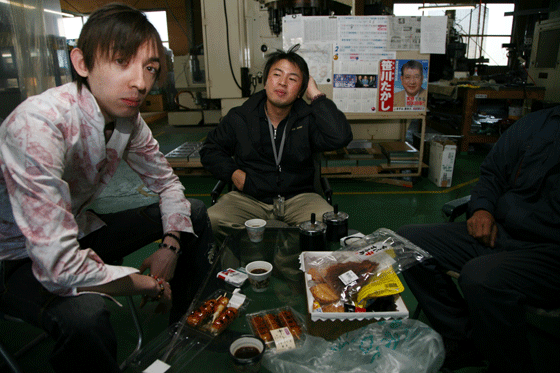 A short timeout with Japanese pastries was in order before parting to another Acoustic Revive facility.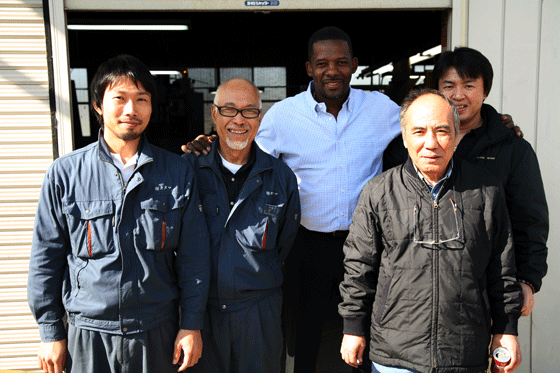 A farewell photo with the manufacturing side at Acoustic Revive Inc. THESE are the folks who meticulously build the products we've come to know and appreciate.