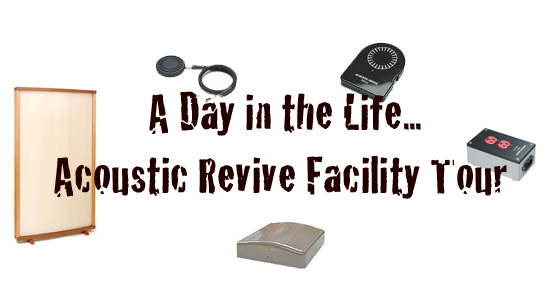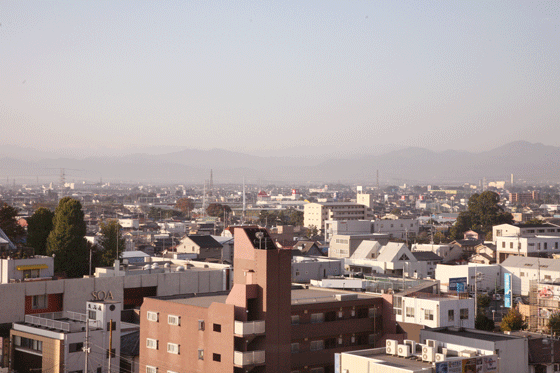 Wednesday morning proved uneventful considering how poorly I slept. As expected, jet-lag certainly got the best of me. While my watch read 7:00 AM, my body-clock told me it was still 5:00 PM Tuesday evening. That said, the world outside my hotel window was coming alive. Watching the morning sun rise above Isesaki's modest city and its symbolic Akagi mountains proved quite a eye-opener for this New York City kid.
First stop today; we're scheduled to visit three different manufacturers in Isesaki City who actually build many of the Acoustic Revive products. Among these include the RTP 2-4-6 AC conditioners, RGC-24 Ground Conditioner, RIO-5 Ion generator and lastly, the successful RR-77 Ultra-low Frequency Pulse Generator. Thus far, after the splendiferous evening I had in Ishiguro's eye-popping and heart-stopping listening room, I viewed this trip as a success before actually getting really started. How sweet is that?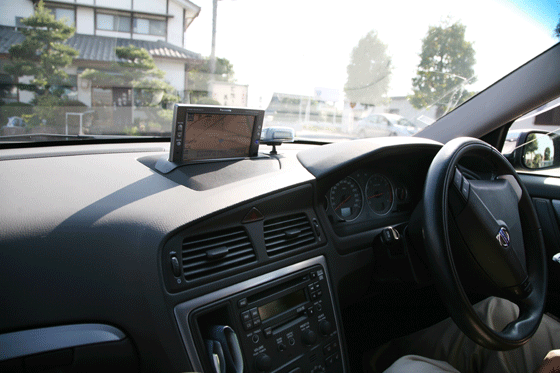 Its closer to 10:00 AM and Ken Ishiguro and his partner Aki Monobe, who also serves as my personal translator for nearly everyone I came into contact with, await my arrival in Ishiguro's late model Volvo wagon. Notice that the steering wheel's on the right hand side. Sitting in the front seat was very hard for me because I kept pressing the brake and gas peddle on nearly every stop and start.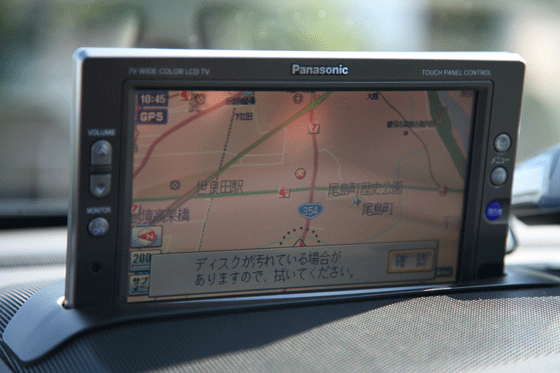 The neat looking navigation system proved a neat topic since I've never seen one built on the top of a dash board. Especially since it didn't retract, fold or disappear when you took the key out of the ignition. Monobe says it's custom built and like most navigation systems here, we've found, you can only trust them but so much - no matter the location or language.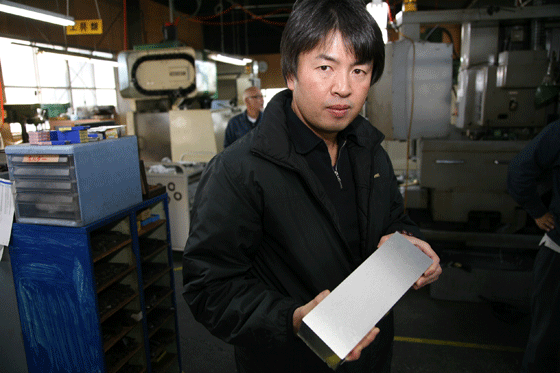 The manufacturer of the RTP 2-4-6 AC conditioners and RGC-24 Ground conditioner was our first stop.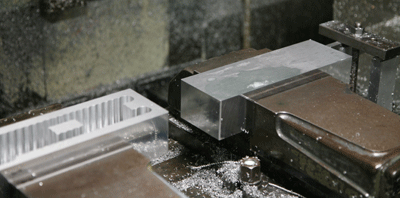 The facility was unusually clean and well-kept as was each facility I visited this day. What stood out for me was seeing a solid piece of metal, in this case, Duralumin (Ishiguro is holding), and witnessing the many different machines it has to go through before it's a finished and ready product. I'm told a single finished RTP AC conditioner takes seven days to manufacture.
Here's a series of photos that capture some of the process....