Sunny Cable Technology Cables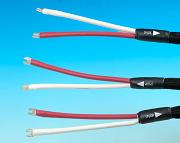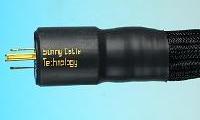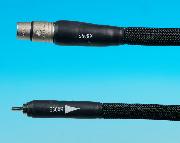 April 2005

Hurdling over some misconceptions


It was Thursday at the 2005 CES and the day was starting to wind down. I found my way over to the media room, where us media types can check our emails, get a snack, and rest up a bit before continuing down the beaten paths to more manufacturers' rooms. Feeling somewhat refreshed, I resumed my mission of discovering what the different exhibitors had in store for me to listen to. I noticed a thunderous bass coming from a room located around the corner and up on the 2nd floor. The sign above the door of this particular room said "Sunny Cable Technology." Being curious, I went inside and was greeted by national sales manager Andre Au. He and his mates were doing a demo with a DVD of the movie, "House of Flying Daggers," that while it was just being released here in the U.S., had already been in wide release on DVD in Taiwan. I figured since I had not seen this movie yet that I would get a little sneak preview. Mind you, I was not expecting a lot because I had been in some of the smaller rooms, whose names I didn't recognize, and come away wondering what it was I had been watching and listening to. Andre explained to me what was in the system we were experiencing the movie through, though not once did he have anything to say about Sunny Cable Technology, yet the system featured their interconnect and speaker cables. The rest of the supporting components in this room were was as follows: MAXX LCOS 1400 Video Projector; Stewart Filmscreen 110'' Studio Tek 130 screen; Ayre DX-7 DVD Player; Bryston SP 1.7 Pro Surround Processor; Bryston 9B SST 5 x 120W Power Amplifier - Hsu Research 500W Subwoofer Power Amplifier; Hsu Research dual TN1220HO Subwoofers; 4 Paradigm Reference Studio 100 v.3 loudspeakers with matching CC-570 Center channel speaker

I figured I'd be patient and enjoy the demo feeling that the cables probably had minimal affect to what I was listening to … or so I thought. The demo was a visual treat, and sonically, it was spectacular. There was the deep, thunderous bass I had heard outside, but there was also mind boggling special effects that made me feel as though I was part of the movie. Daggers flew at me, swooshed over my head and just past my ears. Bamboo spears landed at my feet so realistically that my brain kept telling my legs to take me to a safer place. The most dramatic effect came in the scene where the two main characters were being chased through the treetops of a bamboo forest.
The feeling seemed so real that on several occasions I had to look down and make sure I was standing on solid ground. Andre looked over at me and asked if I was okay. I told him I was just making sure there no trees in the room. I had seen or heard just about every component in this system, at one time or another, but not to this level of realism and enjoyment. Surely, I thought to myself, the cables from Sunny Cable Technology didn't have a lot to do with what I heard and saw, did they? I'll speak to this further a little later, but suffice to say, this was the question I had in my mind long after the demo. I explained to Andre that I normally do cable reviews in an audio setting and would not be able to let him know what I thought of the cables because the gear he was demonstrating with was probably the reason for the sonic spectacular. Andre smiled and took me to the adjoining room where he introduced me to Sunny Lo, the inventor, chief designer, and namesake for Sunny Cable Technology. Now while his name may sound like something out of a John Woo movie (more like the way he would've felt had this been a bad review - Ed.), don't let that fool you. Sunny is very sharp and knowledgeable about cable design and execution and can talk about connectors, dielectrics and shielding with the best of them.

As he began to talk about his cables, the room became quite busy and I didn't get good a chance to listen to the cables' "audio" capabilities. So I made a follow-up call a few weeks later and before I knew it, review arrangements had been made.


What Is a Sunny Cable Technology cable?

Sunny Cable Technology cables are designed and built in Taiwan under the careful eye of Sunny Lo. They have a distributor here in the states, out of Orinda, California where Andre Au oversees operations. Both of these gentlemen are quite accommodating and very helpful. Should you find yourself having any questions about matters pertaining to their cables you can feel confident that they will take care of you. The cables themselves come in a black mesh sheath and are about an inch thick (though some may be slightly thicker). They are slightly on the stiff side but not much, though you still will want to give them a little leeway in terms of the space between your equipment stand and the rear wall to keep from having to do any really radical bending. Surprisingly, the power cords, though a bit thicker, had no difficulty complying with my needs when it came time to bend them. All of the connectors are made of silver and have a nice, solid feel and make a smooth, tight connection. The fit, finish, materials and construction of these cables are all first rate and as good as the best available. I have had some experience with other cables from out of the Orient, such as Xindak, but none were executed with this level of excellence. The Sunny cables will compete with anyone else's cable at any price.

Techno-speak wise, the folks at Sunny Cable Technology feels that what sets their cables apart from others is the insistence that their cables be "Time Accurate." The theory behind Sunny Cable's "Time Accurate Cables" is their application of electromagnetic theories and their understanding of conductor material behavior during signal transmission through cables. There are various anomalies that occur in digital cables, interconnects, speaker cables and power cords that smear the timing aspects of the signal being transferred. Per their website, Sunny Cable uses only one solid core conductor for each pole of the cable to avoid pathway errors. Which material and diameter conductor to use depends on the application of the cable. They then configure the conductors in ways that minimize self-inductance. They also have means to minimize capacitance, vibration, and mechanical resonance. Finally, they provide their cables with adequate shielding from EMI. The end results of these designs, they feel, are cables so accurate in the reproduction of audio/video signals that they call them "Time Accurate Cables." They do want to point out that this is accomplished with no gimmicks, no processors, no filters and without compromise.

Sunny Cable Truly Shines Through.

I have, on occasion, been known to check out cables from friends, storeowners, fellow reviewers and manufacturers alike. It can be an eye opening experience, and sometimes, it can be pure drudgery. When the Sunny cables came, they recommended a 200-hour break-in period. I usually take one of the music channels from off of my DirecTV satellite box, run it into my preamp, and let the music play for a couple of weeks before getting into some serious listening. I had been breaking in a cable for a friend when I started to insert the Sunny cable in its place. This cable, whose name I am reluctant to mention, had been in my system for several weeks, but with each insertion of a Sunny cable, the performance of my system increased. After I installed the digital cable, the source interconnects, and the interconnects between my amp and preamp, there was a big increase in clarity, openness, detail and dynamics. I was a little surprised by this because the cable I was using sounded pretty darn good. But then when the speaker cable was inserted into my system, the sound was a revelation.

As I mentioned before, I had my DirecTV input hooked up to my system and on this occasion, I just so happened to have a movie playing. All of a sudden there was an action scene from this movie (may have been Stargate) and I was startled by the increase in the dynamic range, the coherency and the deep, dynamic, room rumbling bass I was getting all of a sudden. At that point, the thought hit me. When I was at the CES a great deal of the sonic spectacular I was hearing in the Sunny Cables demo was, in large respect, due to their cables! I was hearing things differently than I had before and this was in my own listening room. I had to sit there and gather my thoughts for a moment. You know how it goes. You have in your mind how you think a certain piece of equipment should perform, or perhaps you minimize its affects on what you're listening to, only to come to the realization that you misjudged it.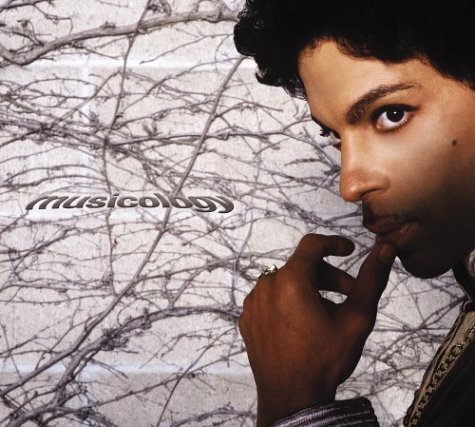 Once I had the Sunny cables broken in and running full bore in my system, the first thing I noticed was dynamics in the lower midrange and upper bass region. I switched gears here and got a little funky using Prince's "Illusion, Coma, Pimp & Circumstance" and "Life of the Party" from his Musicology CD [NPG Records] and Jeff Bradshaw's "Soul of the Bahia" and "Slide" from Bone Deep [Hidden Beach Recordings EK 90698]. The heavily synthesized bass (which could be felt) was strong and powerful but did not have any overhang or looseness. This cable does bass extremely well but its strengths don't end there. This cable has a very extended high end that allows you to hear a lot of high frequency information and detail. Poorly recorded albums will be revealed as such. The Sunny cables are very neutral and will not add anything to the music nor will it hold anything back. The resolving power of this cable is outstanding. I have several live albums that have a wealth of low-level detail that I can easily hear things going on that were previously only hinted at.
A good case in point is the Mark O'Connor's Hot Swing Trio album In Full Swing [Odyssey SK 87880]. At the beginning of the track "Honeysuckle Rose", you can hear one of the musicians patting his feet to the opening bar, just before Jane Monheit begins to sing. Before using the Sunny Cables this sound was barely distinguishable. Vocals are just wonderfully natural sounding. The same could be said for the Bill Evans Trio's Sunday at the Village Vanguard, where the room cues and ambience enhance the musical experience like never befoe. I really got into Andy Bey's American Song [Savoy Jazz SVY 17354] because every aspect of Mr. Bey's deep, rich, baritone, with its warm tones and textures, were revealed to a greater degree than I have gotten with most other cables I've been listening to.

Moving on to vinyl, the Sunny cable enhanced the performance of my Thor based phono front end. The late, great Jimmy Smith's House Party [Blue Note BST 84002] showed just why he was undoubtedly, one of our true masters of the organ. Fritz Reiner and the Chicago Symphony Orchestra's 1960 performance of Rimsky-Korsakov's Scheherazade [RCA ARP1-4427], was absolutely compelling. All of the strength and power of the horn section with the naturalness of the strings and woodwind instruments, tying it all in with frenetic pace at the finish.


Final Thoughts

I suppose you could tell by the tone of my review that I am really impressed with this cable, and I am. My reference cables from Dynamic Design have handily outperformed cables by Kubala, Nordost, Cardas, and others, not only in my listening room but in stores where they are being sold. The Sunny Cable Technology cables are the first cable I have had in my system that made me hop on the phone and call the Dynamic Design distributor and let him know I had finally found something that he needed to take a listen to.

At this point, I really didn't even speak much about an aspect of this cable that clearly puts it out in front of most other cables I have listened to and that is what it does in video systems. This cable's A/V system performance really is something special and deserves to be experienced on that ability alone. That it is able to drive high-end audio systems as well makes it an outstanding value and one that should not be overlooked. Within the Sunny Cable line the, 600 Series cables are very good, both with music and watching movies, and are what I based most of my review on. The 1000 Series cables are clearly world class and a worthy reference. I plan to do a follow up on the sound of my system with it in place throughout. In short, the 1000 Series cables take the performance of the 600 Series cables and give you more of it. By that I mean they help you enjoy your movies to an even greater degree. Musically, you get extended and airier highs, the midrange seems a hint warmer and lifelike, the bass is still to die for and with greater impact and the ability to resolve low level information and detail is even better. For me, what sets the 1000 Series cables apart from the 600 series cables is that you're drawn deeper into the emotional aspects of the performance. I sat in my listening room, experiencing the music, grinning and nodding my head saying, "Now that's what I'm talking about." The 600 Series cables will make you very happy but the 1000 Series cables will take you to that next level of musical enjoyment, if your system can go there. These cables are most highly recommended.
Mike Wright

______________


D600R Digital Cable, $600 for 1.00m long single-ended.
S600R Signal Cable, $480 for 1.00m long single-ended.
SP600B and SP600C Speaker Cables, $1,624 per 2.5 meter length pair.
P800 Power Cable, $777 each. for 1.35 meter length.
P1000 Power Cable, $1,998 each for 1.35 meter length.
D1000X Digital Cable, $1,500 each for 1 meter length, balanced.
S1000X Signal Cables, $2,500 1 meter pair, balanced.

Sunny Cable Technology
PMB 238, 21c Orinda Way
Orinda, CA 94563
Phone: (925) 258-3688
Fax: (925) 258-9862
www.sunnycable.com
info@SunnyCable.com