Blue Circle Audio BC202 Hybrid Stereo Amplifier
Hybrid technology that makes pure music
December 2005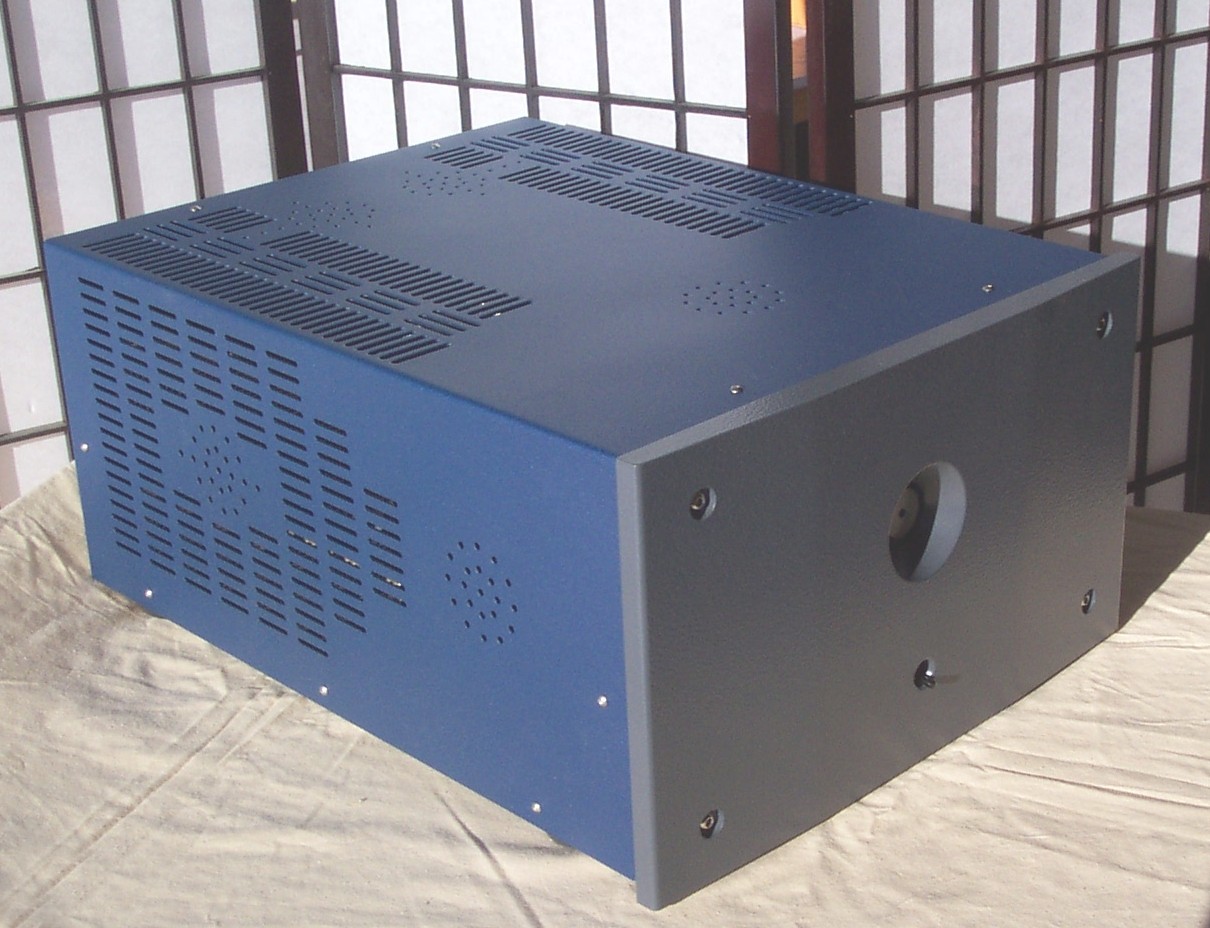 Meeting Gilbert Yeung
When I first thought about Blue Circle Audio, I couldn't help but think about the man who drives it all, Gilbert Yeung. Before actually meeting him, I had heard almost as much about him as I had heard about the equipment he designs and builds. Frankly, I wasn't sure of what to think about what I'd heard about Gilbert's quirky sense of style (odd combinations of wood and stainless steel) or Blue Circle's sonic achievements (solid-state amps that sound like tube amps), so I decided I would have to find out for myself.

It would be at the 2005 CES where I would seek Yeung out and see just who is this audio wunderkind is. My first encounter with Yeung was a bit odd and to say that he left a lasting impression would be an understatement. Here's what happened. I went into the Blue Circle Audio room at CES, and looked around trying to figure out just who was Gilbert Yeung. I knew enough to know that Gilbert Yeung is Chinese, but there were several Asian gentlemen in the room when I was there. I was pretty much F. Murray Abraham's Antonio Salieri character, from the movie Amadeus. I was looking for the possessor of a "special talent" among what seemed like just a room full of audio guys. The show's complimentary lunch was over and quite a few people began filling the room. But there was this one individual who stood out. Not because he was tall, because he wasn't. Not because he was impeccably dressed, because he wasn't. But there was something about his fashion sense that definitively caught my eye. He was wearing what looked like a pair of blue Mickey Mouse ears on his head and was standing next to a mannequin made of wires and electrical parts that was wearing a dress with matching blue purse and Music Pumps. My first thought was that this guy must be one of Gilbert's helpers who is just trying to add a little humor to what can often be a long weekend. Since he seemingly knew or was aware of most of the folks in the room, I figured I would ask him where I could find Gilbert Yeung. But just before I could say anything, I glanced down at his nametag and low and behold, I'm standing before Gilbert Yeung himself. "What the heck is this?" I asked, pointing to the odd looking mannequin. "This is Mary Lou our PR Representative," Yeung said. "We use her to deal with dealers or distributors, who do not pay their bills."

I'm thinking that this guy must be a genius because only a true genius could be this weird. What on earth was he thinking about, mouse ears? Music pumps and purse? And he assured me that the Music Pumps and Purse really do function. To say the least, Gilbert Yeung was definitely unique. But what about Blue Circle? Keep reading.

Gilbert and I began chatting, but all the while, I'm still trying to size him up, to see if he's serious or if he's still joking around. Anyone who knows Yeung knows he has a quirky sense of humor and if you're meeting him for the first time, it's hard to tell if he's kidding about something or if he is being serious. Finally, the discussion turned towards arranging for a review of a piece of Blue Circle Audio (BCA) gear. Alas, I was too late. Actually, Dave Thomas had been there 30 minutes ahead of me and had already made arrangements to do a review. I figured this would be fine as Dave lives about an hour away from me and I would just drive over to his home and hear whatever piece he received. As fate would have it, when the time came for Dave to receive a BC202 amplifier for review, he was tied up with other gear and I gladly stepped in to fill the void.

Jumping into a Blue Circle
Prior to the BC202 arriving to my house, I told Dave to tell Gilbert not to send the red and yellow monster I had seen at the show. This just would not do, especially when I had any of the guys over to do some listening. I imagined a nice stainless steel and blue would do the trick. The day finally rolled around for the BC202 to arrive. The amplifier was delivered to my home by Yeung and his Chicagoland dealer, Walt Stagner. Of course, it was the one colored red and yellow that I was afraid it would be. Yeung and Walt set everything up and made sure the amplifier was operating as it should. Soon after, they were gone and I was ready to start evaluating the amplifier. Yeung had explained (much to my relief) that the yellow and red colors were just used to show how BCA could actually make the amplifier in different colors based on your wants. If you want a color different from the basic blue and stainless steel offerings they have, they will try to accommodate you if you can get them a sample of the color you want. There is an extra fee for the custom color jobs.

The BC202 weighs all of 70 lbs. and is very solidly built. I didn't notice any uneven edges or gaps and nothing rattled or was loose. Instead, the BC202 has a real nice fit and finish. Interestingly, the front of the amplifier is made of MDF. As Yeung says, "it sounds better." The cover, which fits over the top and sides of the amplifier, is made of metal and has some weight to it. An optional stainless steel cover is available at extra cost. The rear panel has two sets of speaker posts per channel in a staggered configuration. This nice little touch made it extremely easy to swap out speaker cables without any hassle. Yeung did say that if you used the amplifier in balanced configuration that the speaker connectors need to be connected out of phase. There are provisions for using single-ended or balanced cables with the BC202 and on the rear panel there's a grounding switch should you encounter any signal ground loop issues. The power cord is connected to the rear of the amplifier using a 20 Amp Neutrik "Power Con" power connector with 6-ft hospital grade, 14-gauge power cord for optimum connectivity of AC power. There is a simple toggle switch in the front of the BC202 for turning the power on or off. When turning the power on, there is a 30 second delay as the circuits come online and the trademark blue circle (of course) beautifully illuminates. The BC202 is a hybrid amplifier with a tube input stage consisting of four 6922 vacuum tubes driving a solid-state output stage. This amplifier is truly balanced from input to output with both positive and negative binding posts being "hot" with signal and uses a DC coupled output stage. The BC202 also uses Blue Circle's "Blue Puck Cap," which are used for power supply filtering in both the output stage and B+ supply.

Taking a look inside of this amplifier, you can appreciate that Yeung cares enough about his design to actually take the time and build one of these amplifiers, piece by piece, and one at a time. Most times, and this is true for me, when I hear that a piece of equipment is "hard wired," a mess of wires, transformers and filter supply capacitors comes to mind. Not so with BCA equipment. Though Gilbert does not use printed circuit boards in his designs, the workmanship and attention to detail are awe inspiring. Everything is cleanly laid out and it's all neat, linear and orderly. You can easily see yourself wondering if you could get a clear display cover so as to show off Gilbert's handiwork. But of course, none of this would mean anything if the amp doesn't sound good. So that's just what I'm going to talk about next.

Getting the measure of the BC202
I'm not gonna mince words here. My experience with the BC202 has truly been a revelation. I have heard and read so many different things about Blue Circle Audio equipment that I didn't know what to expect, but I kept an open mind. I have not heard older BCA equipment and can only comment on what I have heard recently. I can say with certainty that music, as presented through the BC202, is not slow, and is not "sweet" or "tubey" sounding. The BC202 does have air and upper frequency extension, has very good transient response, has a very wide and deep soundstage that delineates the performers across it in their own space, and it does have deep bass. I'm not saying it has stygian, "goes down to the center of the earth", type of bass, but by the same token, it easily caused items in my listening room to vibrate and rattle. Bass is a subjective thing, for all of us, so let me get this out of the way. The bass performance of this amplifier was so preamplifier and cable dependant that every time I made a change, the character of the bass changed, in particular, the mid-bass. The upper bass and the deep bass, however, were consistent with every configuration I used. You can look at the list of associated equipment I used to get some idea of what I was swapping in and out of my system while working on this review. The upper bass seemed slightly warm, rendering a nice feeling of body and fullness to the performance and the deep bass, which always rattled my ceiling tiles and certain vases or items in the room, was felt as well as heard. As far as visitors go, and I had quite a few over the period of time I had the BC202, some of the comments were that the mid-bass was either a tad lean, or a few others commented that it sounded "too full." That being said, every time I swapped out cables and or swapped out the preamp being used, most would offer up comments like, "that's what I'm looking for!" Most of the time, however, listeners just marveled at how lifelike the midrange sounded or how open and tuneful the musical presentation was and that the bass performance was secondary. The BC202 amplifier, and please pardon the cliché, could easily be viewed as two-amps-in-one, based on it's flexibility. It is a fine, musical, single-ended amplifier that will bring you hour upon hour of musical enjoyment. Try using a balanced source, through a balanced preamplifier, using the fully balanced capabilities of the BC202. You'll open up your system to a level of neutrality, detail and undiscovered treasures contained in your discs that you will wonder how you missed all of that music prior to using this amplifier. In the balanced mode is how I did the majority of my listening, but I did spend a couple of weeks listening to the BC202 in single-ended mode.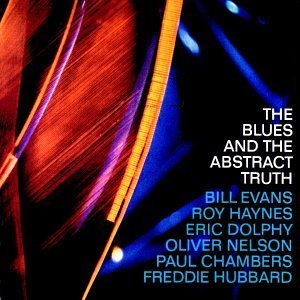 Let's look at some specific instances. Ever since I started listening to jazz, I have always loved listening to saxophones. One of my favorite saxophone tracks is, "Stolen Moments", from Oliver Nelson's classic disc The Blues and the Abstract Truth [Impulse IMPD-154]. What makes Oliver's saxophone so appealing to me are the warm rich textures he plays with. On this track in particular, listening to Oliver's saxophone and Freddie Hubbard's trumpet, I felt I was hearing more of those tonal colors than I usually do. The piano is another favorite of mine and two pianists who I can't get enough of are Horace Silver and Hampton Hawes. I like to listen to Horace Silver because besides being a master of the keys, his playing is always cool and calm, never drawing attention to itself. On his under appreciated, In Pursuit of the 27th Man [Blue Note BN-LAO54-F], the title track has him playing at his understated best, with David Friedman's vibraphone driving the piece and Mickey Roker's drums in full support. I wanted to point out that not only are you able to easily follow Silver's melodic playing throughout this track, but Mr. Roker's percussion work requires your amp to have good transient response to keep up with him.

Hampton Hawes', The Sermon [Contemporary C-7653] is a favorite for his soul stirring playing style on, "Just a Closer Walk With Thee" and "Go Down Moses". On the trumpet, we have Clifford Brown playing, "Easy Living", from his Memorial Album [Blue Note BST 81526]. Again, the BC202 allows you to hear more of what Clifford is doing technique-wise. The speed, agility, and all-around talent with which he plays is superbly portrayed. An amplifier that is soft or sweet will not allow you to hear the breadth and range of his technique. The BC202 is fast, open and detailed.

The BC202 does wonderfully with orchestral music too. Malcolm Arnold and the London Symphony Orchestra's album, Arnold Overtures [Reference Recordings RR-48], directed by David Nolan, has a wonderful amount of hall sound and air. On tracks like, "Sussex Overture" and "Commonwealth Christmas Overture", the cymbals and triangles have lifelike decay, and when the horns blare and the tympani is struck, the sound rolls and fills the hall. With the BC202 you not only hear this, but you feel it as well. Female vocals were also marvelously reproduced.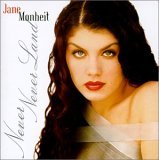 Both Jane Monheit's, Never Never Land [N-Coded Music], and Betty Carter's, Look What I Got [Verve 8356612] were reproduced in my room with large amounts of presence, vocal detail and the ability to startle a person because of the genuineness with which they are rendered. For bass response, as I spoken of earlier, I played the soundtracks from, Batman Returns [Warner Brothers 9 269722-2], Edward Scissorhands [MCA MCAD-10133] and Gladiator [Decca]. All three of these discs will have sufficient enough bass information contained within. The BC202's bass performance certainly satisfies. For more up tempo drive and dynamics, try Prince's, Musicology [NPG Records]. His tracks, "Illusion, Coma, Pimp and Circumstance" and "Life of the Party", have all of the electronic bass and sense assaulting rhythms you could want.

Putting it all together
So, let's talk about where the BC202 rates with some of its competitors. If I can think of an amplifier I have heard recently that I would classify the BC202 with, it would be in the Conrad-Johnson Premier 350 class. No, it's not quite as good as that $8,000 amplifier (pretty damned close though), but perhaps, from what I hear, its bigger and comparably priced sibling, the BC204, probably is and may be even better. The BC202 in balanced mode may be a tad more extended in the upper frequencies, and have more bass detail than the Premier 350, but is not quite there in the all-important midrange, but close. At that price point, and to be able to get close to the Premier 350 in the midrange, the BC202 is a bargain. In terms of what I have listened to recently, it's a step above the Grommes 360 monoblock amplifiers and maybe a half-step ahead of the Stello M200. I still feel the best amplifier deal in audio is the Red Planet Labs STR201 at $2995, but the BC202 is still up a step up from there in performance too. I have not heard everything in the $8-10K range for amplifiers, but of what I have heard, the Premier 350 and possibly the BC204 are at the top of that range. The BC202 is definitely one of the contenders for best amplifier in that $5-6K range.

There is a lot to like about the Blue Circle Audio BC202. Everything from the overall performance of the amplifier itself to figuring out that once you get by Gilbert Yeung's quirky sense of humor, that he is a wonderful designer and engineer who knows what he's doing. He falls into that category of designers who if you own one of his products, rest assured, you have something of quality that is special. This amplifier merits a "very high" recommendation from this reviewer.
Michael Wright
___________


Specifications
Power: 125 watts into 8 ohms and 200 watts into 4 ohms per channel output
THD: Distortion at 10W into 8 ohms: <0.09%
Voltage gain: 21.5dB
Input sensitivity: 2.66V
Input impedance: 100K (SE); 200K (BAL)
Power supply capacitance: Over 200,000uF
Dimensions: 15.5" wide x 9.5" high x 20.5" deep
Weight: 70 lbs.

Price: $5295

Manufacturer
Blue Circle Audio
RR2
Innerkip, Ontario, Canada
N0J 1M0
Ph 519-469-3215
Fax 519-469-3782
http://www.bluecircle.com
bcircle@bluecircle.com