Blue Circle Audio BC6000 AC Power Filter and Conditioner
Taking your system to the next level
October 2007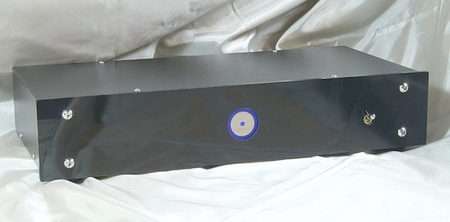 Why an AC power line conditioner?

As with the CD format which preceded it, I think I was one of the last to recognize that AC line conditioners had some usefulness in a stereo system. Before then, I would tell anyone who'd listen, "Don't believe the hype." Surely, I thought, this was just another way for the audio industry to make a buck off of us audio purists; another useless piece of equipment to have to listen to and read endless hours of hyperbole on why you needed one. Not me. This is where I was taking a stand. Or so I thought.

Then I was introduced into the world of AC line conditioners by Brian Ackerman of Aaudio Imports when I reviewed the Isoclean 105FII power strip and ICP-003G wall socket. Living with a piece of equipment, day in and day out, I came to understand that there was more musical enjoyment to be had if only I could clean up the power going into my electronics. Since the Isoclean review, I have not skipped a beat borrowing power line conditioners, filters, or what ever I could get my hands on in the pursuit of system enhancement through cleaner power.

I got into a discussion about AC line conditioners with Gilbert Yeung of Blue Circle Audio, and he asked if I would like to try his MR1200. By then, I had plenty of experience listening to AC line conditioners in my system and felt I could give him my thoughts about what I was hearing. I felt the MR1200 did a nice enough job with sources plugged into it, but felt that plugging an amplifier into it, especially the high current jobs like those from Krell, seemingly taxed it a little too much for my liking. That was it. Gilbert Yeung never asked me about it again or even mentioned it after our initial discussion. Then one day he told me about his BC6000 non-current limiting power line conditioner. That sort of caught me off guard because I thought he had moved on from that to other things. Boy, I tell you - you never know what runs through the minds of these designer types. While he was in town to drop off a piece of equipment for review, Gilbert asked me if I would like to spend a weekend with one of his BC6000 conditioners to which I responded, rather nonchalantly "sure, sure." Well that little listen proved to be very revealing. For the first time, I felt I was listening with a power line conditioner in my system that was outperforming my beloved Isoclean 60A3, so much so that I really didn't want to let him take it out of my system. Months later we made arrangements to do a review of one so that I could really put it through its paces.

What's to this BC6000?
Power line conditioners come in all sizes, shapes, weights, and AC line conditioning capacity. The BC6000 is definitely from the "not too big or heavy camp." It measures in at 16.75" wide by 3.25" tall by 8.25" deep and 9.5lbs. Trust me, this is a good thing. One thing I have noticed, after a couple of years of listening to and lugging around the larger, AC line conditioners, is that size and heft do not determine how well a conditioner will do its job. It's all about the design and the attention to detail that make the most difference. The BC6000 is small enough to move around your listening room and is only limited by the length of the power cord. I have found this to be particularly helpful because I have had to move it in front of my stand, in back of my stand, and have also been able to place it on different shelves in my stand. My sample, called the "audiophile version", was particularly handsome finished with a black Plexiglas faceplate, but units can also be ordered with your choice of stainless steel or black with rack mount holes for the same price. Rack mounts are available for an extra $100. Blue Circle also offers the BC6000 PRO which comes with a black face plate and rack-mount handles, and which internally is slightly more geared towards the pro audio crowd. The basic finish is aluminum but a stainless steel can be had for extra $150.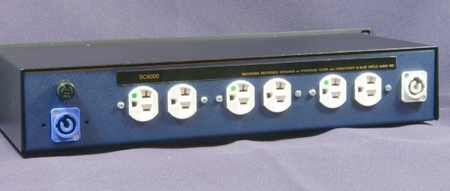 The front of the BC6000 contains Blue Circle's trademark "blue circle" that lights up when toggle switch is flipped. On the back panel are three duplex, twenty amp, Hubbell hospital grade receptacles. These receptacles provide a nice tight fit. There is also a Neutrik Powercon twist connector for Blue Circle's BC62 power cord. This setup ensures that your power cord won't "accidentally" become unplugged. There is another Neutrik connector on the back of the BC6000 which allows for the connection of BC606 or BC608 power strip which will effectively provides another 6-8 connectors for added flexibility. In talking to Gilbert Yeung, he says he has had encouraging feedback from users who have had the opportunity to use the BC6000 in the home systems, but seems to be most proud of the fact that pro audio users have given him positive reports as well.

The BC6000's performance
There is not a whole lot to talk about in terms of what AC line conditioners sound like, as they should not have a sound of their own. What an AC line conditioner should do is allow your system to sound better because the quality of the electricity going to your equipment should be cleaner and have less noise, allowing your electronics to perform to their optimum. That being said, the BC6000 did its job wonderfully, allowing all the equipment I had plugged into it to perform at a higher level. The first time I listened to it in my system I had to take note and listen. Across the board, music emanated from a darker, quieter background allowing me to hear more of the music contained within my discs. The sonic signature of my system didn't change, except of course when I made equipment changes, but it was apparent that more information was coming through, telling me more about the musical performances contained in the discs to which I listened. I felt I already had good extension with my upper and lower frequencies, but with the BC6000 in the system I was getting more high frequency information. Not necessarily more "air" but more of the music's information. The bass didn't seemingly go deeper, but there was more low frequency detail and greater impact in the bass. The bass sounded faster, more incisive with less overhang. In the midrange, tonal colors and timbre were a notch above what I had become accustomed to, causing me to pull out disc after disc. Vocalists appeared to have a richer tone and brass instruments had that certain natural quality to them - - like when you haven't been to a live event in a while and you hear a trumpet or saxophone, those first few notes put a smile on your face and you respond, 'Yeah, that's real'. That's how I felt when I first listened to the BC6000.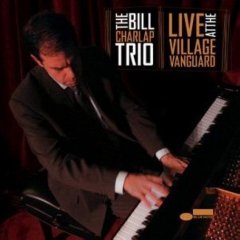 On The Bill Charlap Trio's Live at the Village Vangard CD [Blue Note], you can hear all of the subtle cues that let you know this is a live recording, but what's even more noteworthy is the sound of the piano. There are certain resonances that emanate from a well mic'd piano that you can hear on better systems; similarly, one can , n also hear that the notes haveweight to them. I thought this was especially so on the track "My Shining Hour".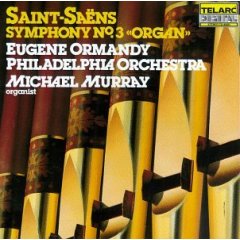 On Camille Saint-Saens Symphony No. 3 [Telarc], conducted by Eugene Ormandy and performed by the Philadelphia Orchestra. With the BC6000, I felt there was more "atmosphere" in the hall, but what was even more impressive was listening to Virgil Fox' work on the organ. In times past, I just envisioned him slowly saying back and forth with the ebb and flow of the bass, but not so. I now could hear more clearly that he was playing more notes than what I first thought were being played. I could hear what seemingly were more steps or chord changes as the bass would get deeper and deeper. I also felt I could feel more of what the organ was doing instead of just hearing it. I have long considered Jane Monheit's performance of "Misty" from the Mark O'Connor's Hot Swing trio CD, In Full Swing [Odyssey] my favorite female vocal piece. The BC6000 is a stellar performer, allowing Ms. Monheit and the Hot Swing Trio to be reproduced in my listening room with a greater amount of presence.

Rating the BC6000
For the last couple of years my Isoclean 60A3 had been my reference. I have spent time with AC line conditioners from several companies which did a very fine job, but always found myself preferring the sound of my Isoclean to the others. Of those, the Running Springs Audio Haley and the Nordost Thor stood out and made me think long and hard if maybe I had found something I liked better than my Isoclean. Of those two, I preferred the Thor as it is not only a beautiful looking, very good sounding piece, but I felt it provided more extension in the upper frequencies. I also felt the Thor had some of the deepest, most dynamic bass I have heard. The Thor and the Isoclean were a very good comparison and I gave a slight nod to the Thor when using mono-amps, because it was non-current limiting and seemed to have ever so slightly more dynamic range, and preferred the Isoclean when using stereo amps because it has a smoother top end.

Then, Dynamic Design asked me to give their AC line conditioner a listen while I was working on a cable review. I felt that the BC6000 and the Dynamic Design were the better performers than the Thor and Isoclean because they took the musical performance of my system up a notch. The comparison between the BC6000 and the Dynamic Design was even closer than that between the Thor and Isoclean. The differences literally came down to the power cord being used. I would give a slight edge sonic-wise to the Dynamic Design but only because with the IEC connector I could use a better power cord. Keep in mind that doing so can potentially become very pricey. The BC6000, on the other hand, performs just about as well, but has the added benefits of doing so with an inexpensive power cord; in addition, it is more attractive, and provides added flexibility especially with the ability to piggyback a Blue Circle BC606 or BC6068 Music bar. Last but not least, the BC6000 is the better built of the two. The BC6000 sounds excellent the way it's shipped from the factory and if you decide to use it with a Blue Circle power cord and Neutrik connector, which is how I used it for this review, you will be more than happy with its performance. However, if you're locked in to using a specific company's AC cords, or you want to experiment with different AC cords, you can get a BC6000 with an IEC connector for about $100 off of the retail price, and thereby increase the performance of the unit by using the AC cord of your choice. With an after market or audiophile AC power cord, sky's the limit, sonic-wise, with the BC6000.

So, keeping in mind its build quality, flexibility, cost and sonic performance, I have to say that in my opinion, over all, the BC6000 is one of the best AC line conditioners that I have heard to date. The BC6000 is most highly recommended.


_________________




Specifications
Blue Circle Audio BC6000 Power Line Conditioner
Maximum power handling: 2400 watts (20A at 120V)
Surge Protection Standard
Dimensions: 16.75" wide X 3.25" high X 8.25" deep
Weight: 9.5 lbs
Price: $1695

Manufacturer
Blue Circle Audio
RR2
Innerkip, Ontario Canada
N0J 1M0
Phone: (519) 469-3215F
Fax: (519) 469-3782
email: bcircle@bluecircle.com
http://www.bluecircle.com/index.php