Kemp Elektroniks SR Plug
A Follow-up
March 2009
One of the blessings of this hobby is to live near another music lover/audiophile. In my case I feel double-blessed because Clement Perry is both a devoted music lover who is also a close and personal friend. On a recent visit to his home I happened to observe some new tweaks lying about. But this one was different from the usual suspects I had seen on previous trips. CP mentioned meeting Ron Kemp at the Rocky Mountain Audio Fest who also manufactures a device that utilizes the Schumann Resonances in a smaller package. I said how does it compare to the others? CP's only answer was for me to take one home "...tell me what you think."

Okay, here's what I discovered...

The Schumann Resonances theory has been covered quite extensively here at ST by CP (here) and Mike Silverton (his Random Noise musings here) in reviews of the Schumann devices and the associated phenomena surrounding Schumann's Law. Kemp mentions in his brochure about RFI (radio frequency interference) and EMI (electro magnetic inference) radiation contaminates as the main culprits. The SR Plug is said to counteract the effects of RFI/EMI contaminates and upon plugging one in you'll immediately notice a clearer sound with richer timber, more details, and a deeper sound stage with a more dynamic sound. Sounds like a big claim from such a small device.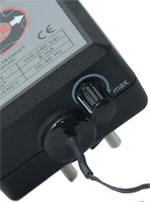 Installation was a cinch especially when compared to the Acoustic Revive R-77. I simply placed the accompanying 8-foot wire that serves as an antenna on the my front wall between my Sunny Technology loudspeakers. As CP mentioned in his insightful review, a small knob, located on the wall-wart, allows for intensity adjustment. I kept mine at about 11 o'clock, which I'm told is neutral before I prepared to listen. The entire process took me less than five minutes to setup.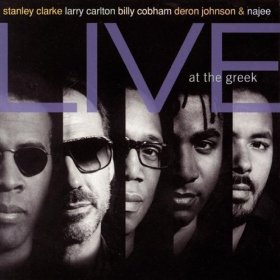 First CD up was Live At The Greek (Sony 575-6), featuring an emporium of melodic geniuses in Stanley Clarke, Larry Carlton, Billy Cobham, Deron Johnson and Najee. "All Blues" that features Stanley Clark's bass intro sounded more extended and impactful, Najee's soulful flute play seemed to somehow extend out with more buoyancy behind all that air. All the while, Billy Cobham established a rhythmic pace that made me tired just listening! Deron Johnson's piano solo was more delicate while Larry Carlton guitar work seemed more dynamically alive. Even the applause from the audience sounded more real. On this recording, I would have to say YES, the Kemp SR plugs did something to bring out more of the music.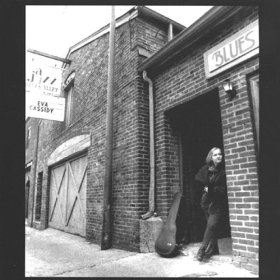 Next up was Eva Cassidy CD entitled Live At Blues Alley. (Blix Street) "Stormy Monday" is a blues song that tells a story about Stormy not looking forward to Monday... "but Tuesday's just as bad" sets the listener up for an entire week of bad times. Eva's rendition of this Blues classic, made popular by the late Lou Rawls, is one that let's you know that she has had her share of hard times. And again, the SR Plug seemed to transport this listener to a more intimate and delicate place: a small, dimly lit night club where your table's 10-feet from the performer. Cannot ever recall getting quite that sonic perspective.

I've personally witnessed multiple applications of RR-77s in CP's listening space as well as my own. In each case the results were positive though careful placement is of utmost importance (I started developing a headache when a unit was placed too close to me in my listening room).

Ultimately, placing two more Kemp SR Plugs on my front listening wall, imparted a wider soundstage with greater three-dimensionality - not to mention a sweeter and more delicate sound. Dynamic shadings gained wider bandwidth while macro and micro details became increasingly more obvious. Overall, I would have to say the sound became cleaner and thus clearer giving the music a greater sense of freedom and for me, a far more musically engaging sound.
In conclusion, I am in total concurrence with CP's review. I also agree with Mr. Kemps brochure that the SR Plugs "provide a richer more detailed and holographic sonic experience." Switching them out to conduct a quick A/B was very easy by simply unplugging them. Immediately, upon doing this, I noticed a less dimensional stage with images stuck more to the physical plane of my loudspeakers. Somehow I got a sense the overall rhythmic or PRAT (Pace, Rhythm and Timing) seemed out of step. Turning them back on restored the magic almost immediately. $300.00 doesn't make them necessarily affordable but their performance certainly is commensurate to their cost, that is if you're considering purchasing two, three or more of these devices. Highly recommended!




Manufacturer:
KEMP ELEKTRONIKS
Quellijnstraat 15
1072 XM Amsterdam
The Netherlands
USA Price: $300.00/ea

Tel: +31(0)20-7764464
Fax: +31(0)20-7775446
Mobile: +31(0)6-54691901

Email: info@kempelektroniks.nl
Website:http://www.kempelektroniks.nl