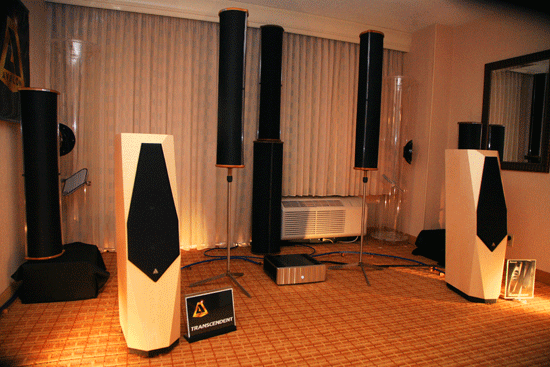 Two words can aptly describe Avalon loudspeakers and Rowland electronics: Tried and True. Their newest Transcendent 2-way loudspeaker ($15k), sounded typical of what I'd come to expect from this worthy duo: dynamic, dimensional and delightfully engaging.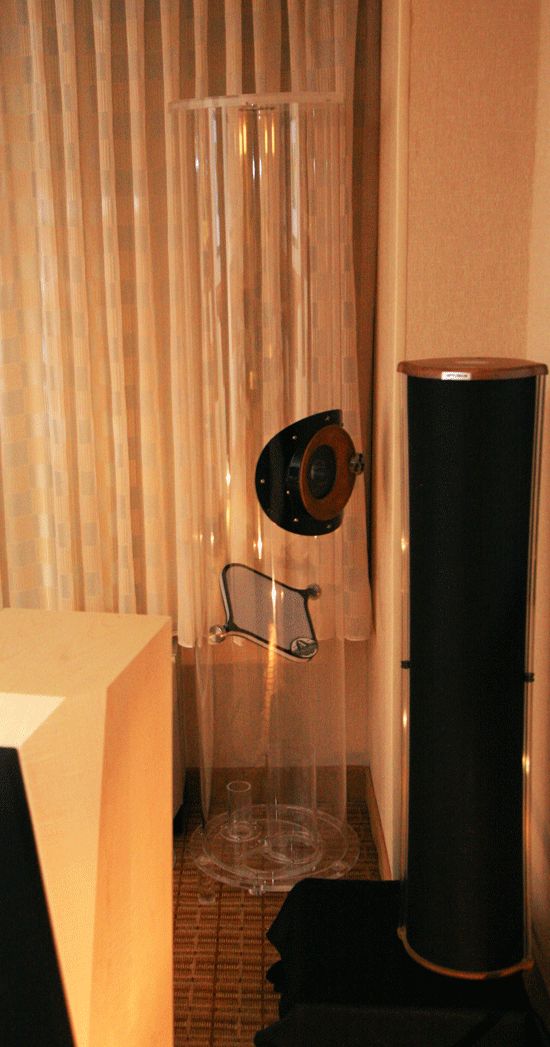 This strange Hemholtz-resonator type acoustic room tuner is called the Polifemo from Italian manufacturer Acustica Applicata. I'm told the results are quite impressive what these devices do to quell bass anomalies.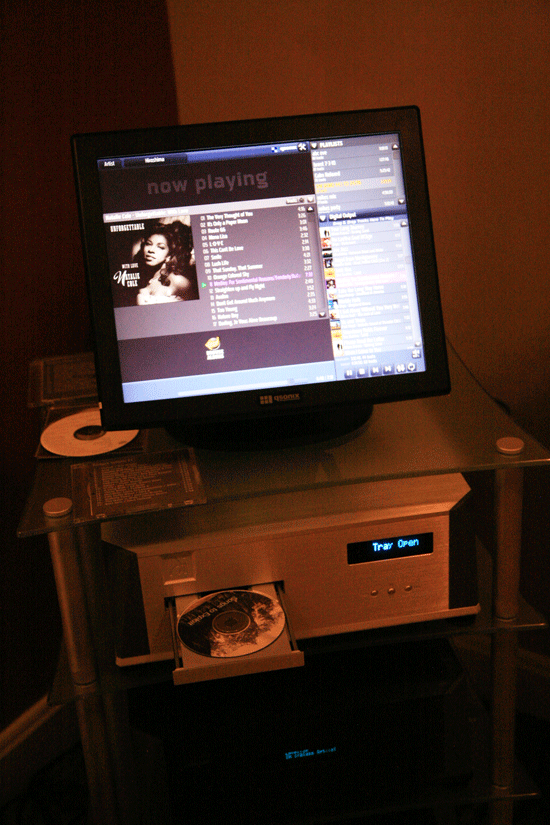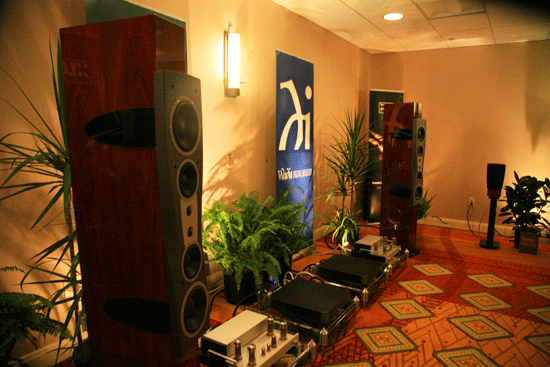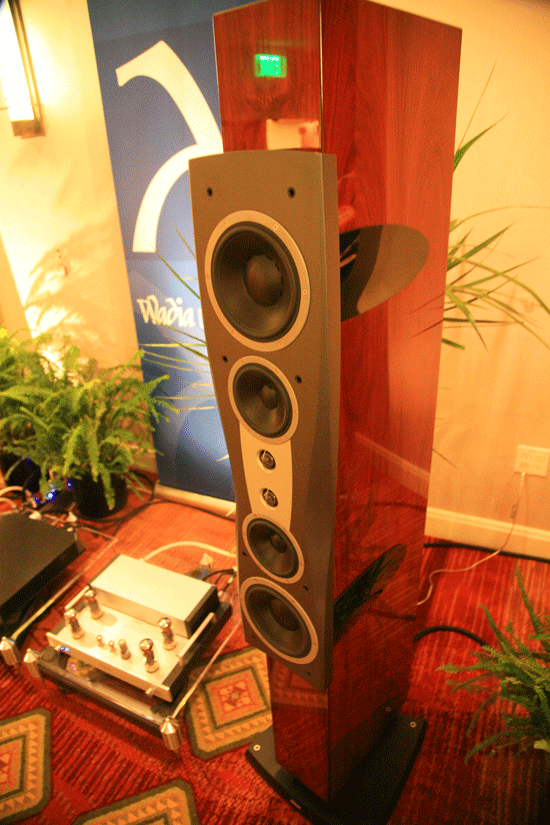 Another standout setup featured the very impressive sounding Dynaudio Confidence 4s ($21k), and the Wadia Series 9 digital mono amplifiers ($33,500) and a pair of German-made Octave tube amplifiers being fed by a Wadia 971 transport ($18k). All cabling was XLO and this combination proved a wonderfully captivating experience. The see-through quality and transparency achieved here was among the most impressive at RMAF. Moreover, the system maintained nimble and quick with an utterly natural voice. I really enjoyed this setup.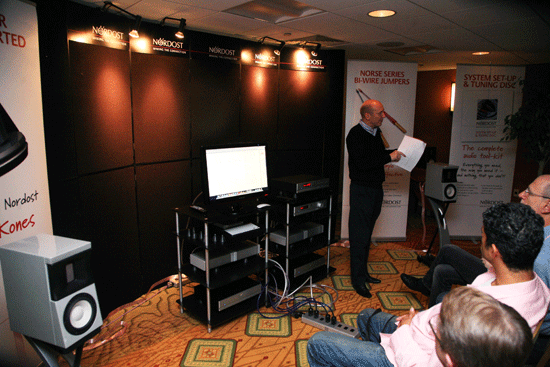 The guys over in the Nordost room gave a very good discussion on the sonic merits of after-market cables and AC cords and now have the valid merits of an independent scientific study to back their claims. I find it very disturbing the number of audiophiles (and manufacturers) I've run into over the years that scream "snake oil" saying all cables sound the same. Finally, someone's got real-time computer data that shows what happens when you change from a stock AC cord to a Nordost or any other brand if you so choose. Interesting to say the least.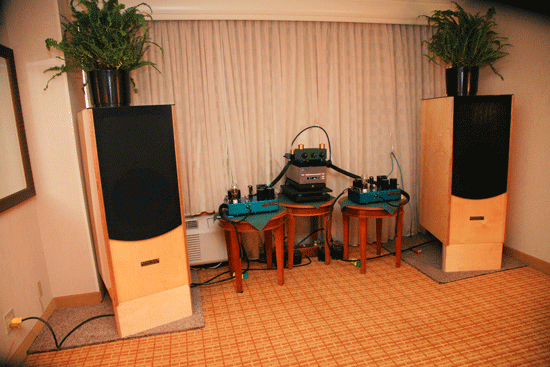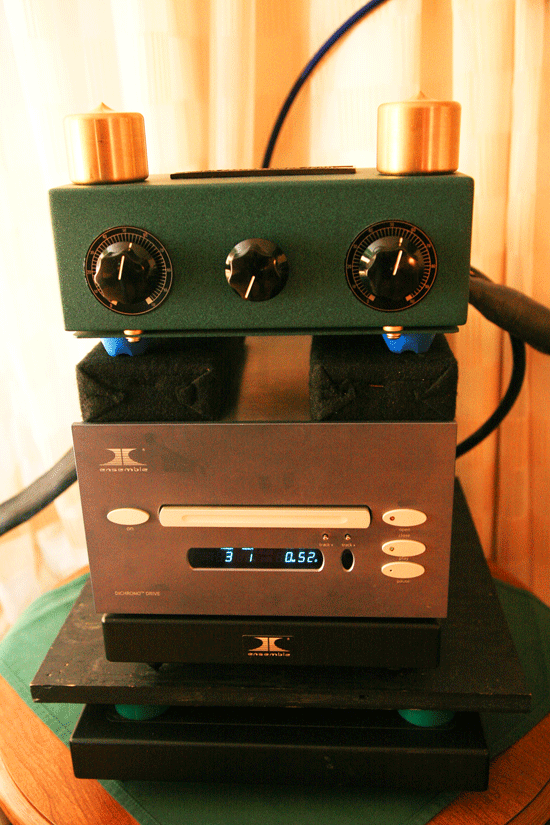 Serious Stereo of Livingston, Montana possess a 'music first' approach that was rather refreshing. Their 2A3 stereo amplifier is a 2-watt per channel job that had me scratching my wig and asking the question again "how much did you say this amp puts out?" Coupled to the Serious Stereo transmission line high efficiency speaker that features a 15" Altec Lansing 604 woofer with a 1" compression driver at its center. Sound was surprisingly loud and dynamic considering it was about a 1/2 a watt, I'm told. This flea-powered setup was one of the few I will remember for a long time to come for it showed me what was possible with the right setup... and only a couple of watts.