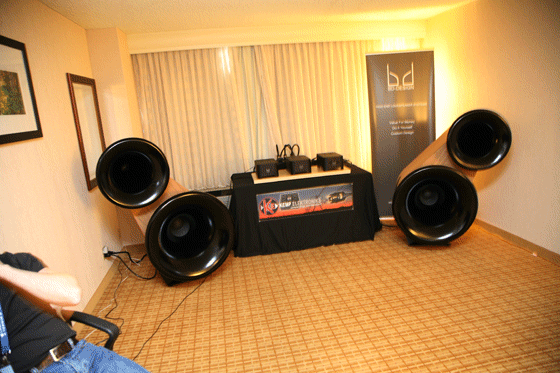 The bd design Oris Swing Mk II loudspeaker ($32k) which actually got its name in part because it actually does "swing" (depending on one's taste and listening conditions), boasts a sensitivity rating of 115dB! In addition, the system was driven by CrazyA 30 watt mono amplifiers also manufacturered by bd design. This room featured products from European Kemp Elektroniks who designs a number of high-end products related to AC conditioners and related tweaks. Their Schumann AC plug certainly got my attention since the success of the Acoustic Revive RR-77. The folks gave me a few samples which I hope to report on in the coming weeks. Stay tuned.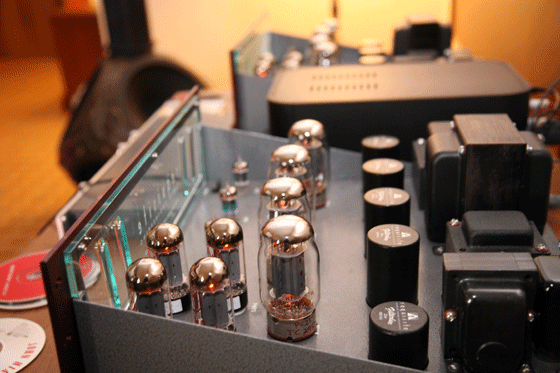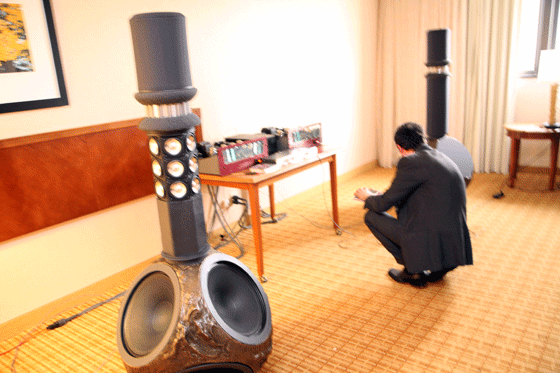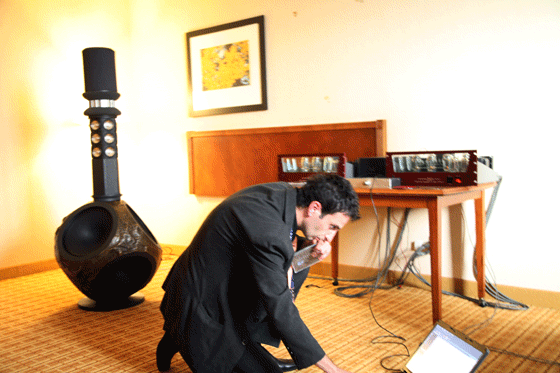 Can't blame them for trying. Requisite Audio's amplifier designer Danny McKinney had high hopes for this setup that featured quite a unique omni-directional loudspeaker of the same name. The RAAL Requisite (no price), which McKinney co-designed, unfortunately boom and sizzled more than sung compliments of an over-exuberance of omni-designed bass drivers, midrange and ribbon tweeters. Conceptually, I am not counting this design out, however I will say for the record that the hotel room chosen was way too small and totally ruined an otherwise auspicious debut.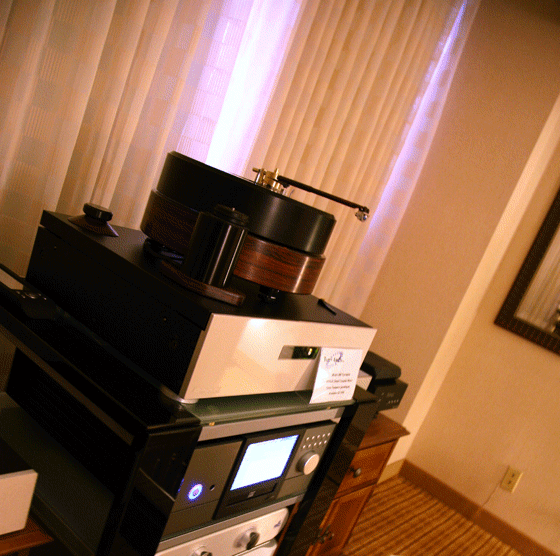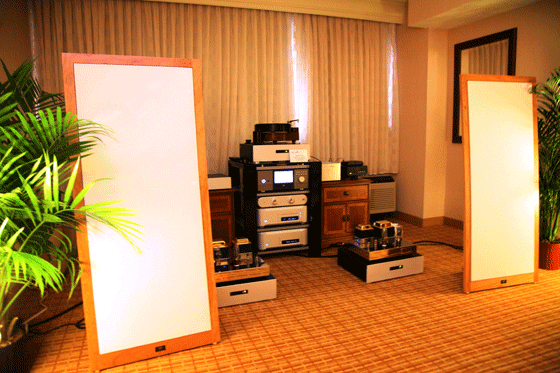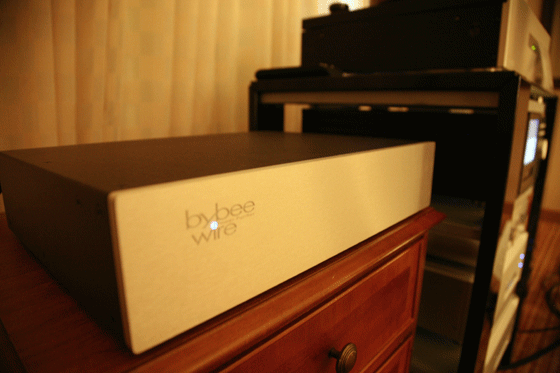 Laufer Teknik's Dr. Peter Sansone takes full responsibility for the outcome of this room and its associated equipment. Trust me, he already told me so. Dr. Sansone, you're so vain (you probably think this song is about you). Well, it IS. Yes, you managed to get the Podium loudspeakers to sing like you knew they could. Maybe your predilection for Art Audio tube amplification and perhaps your affinity for vinyl playback by way of that beautiful sounding Teres Audio Model 260 had something to do with the harmonic rightness and this system's terrific rhythmic drive . However, I'm certain the the Nova Physics Memory Player and Halcyonic platforms didn't defeat the purpose either when you switched back to digital. Also Dr. Sansone, I see you guys over at Laufer Teknik debuted right here at RMAF, the world's first Bybee AC conditioner based on his highly touted Super Effect Speaker Bullet technology.