High End 2006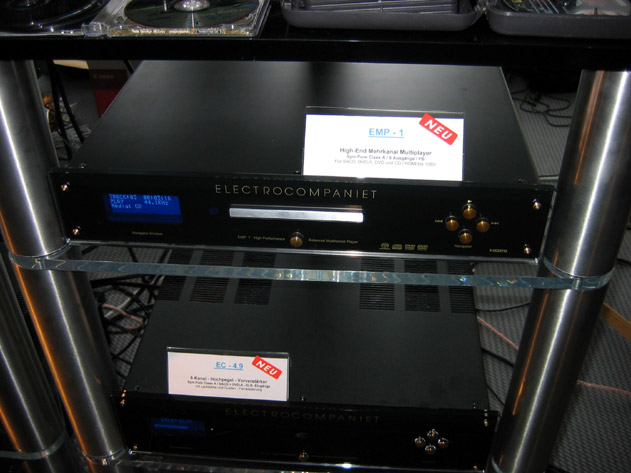 Electrocompaniet is putting a great deal of effort into multichannel with a new multiplayer which can play it all. SACD, DVD-Audio, CD, DVD and including HDMI output as well. There is a corresponding 6 channel amp.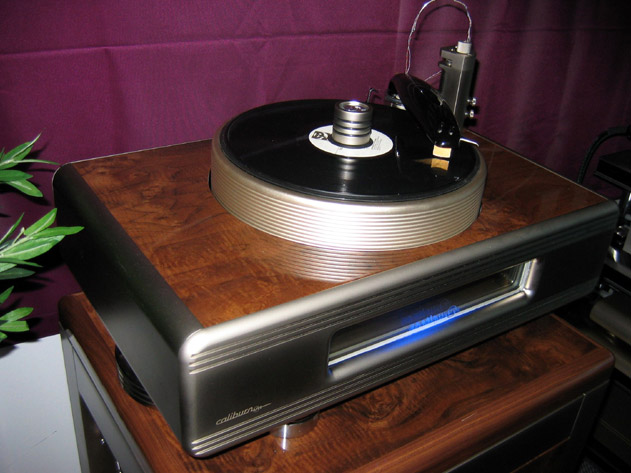 The rather expensive Caliburn turntable.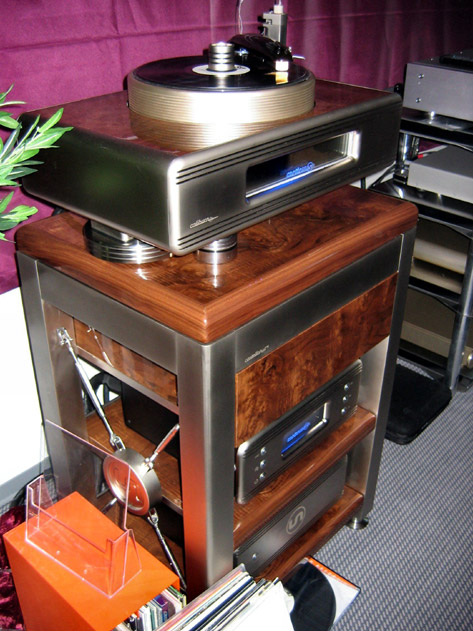 The whole Caliburn installation with rack and power supply costs 92000€
Backes & Müller with a small coaxial speaker and a very interesting dipole bass.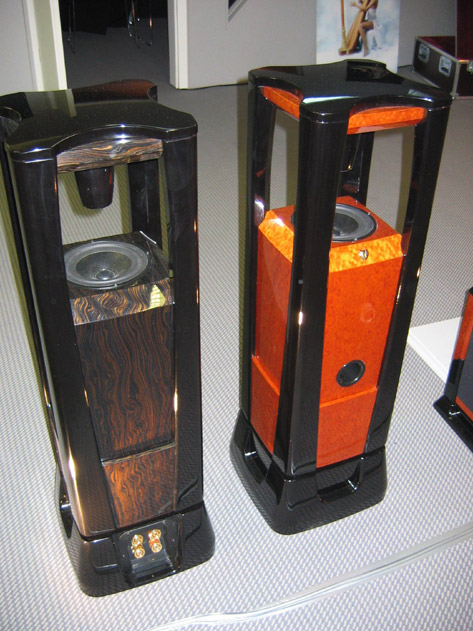 Bolzano Villetri were showing off both large and smaller models of their omidirectional loudspeakers. Word has that our illustrious leader Clement Perry is preparing a review of their larger model.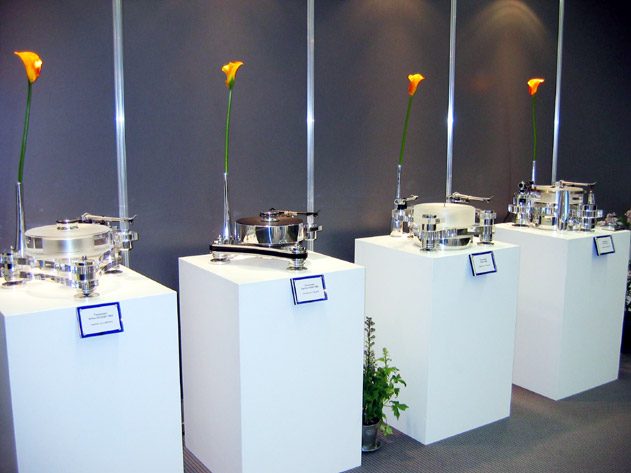 Transrotor in Chrome anyone?

Next Page