A really nice feature of this event is all the complimentary beverages that were readily available. Sweets too.
The show is held in the Munich Order Center (MOC), which has great outdoor spaces for that moment when one needs some fresh air.
Located a smaller make-shift room right off Keith Jarrett St. were American manufacturers Eggleston Works, Rogue Audio and JPS Labs. Mark O'Brien of Rogue Audio was showing off his new Medusa hybrid stereo amplifier. This amplifier boasts a pair of 12AU7 tubes to compliment its Class-D designation. Strapped to the petit and fast sounding Eggleston Isabel Signature loudspeakers ($6500), unfortunately, I got but only a glimpse of what this system could do based on the limitations of the space.
The team: Jim Thompson of Eggleston Works (back), Joe Skubinski of JPS Labs (left) and Rogue Audio's Mark O'Brien.
High End 2012 Sponsor
Michael Junglut, creator of the High-end Novum PMR resonator, was also at this year's show showing off his first US review (here).
Above, Jungblut was demo'ing his newest resonator in the PMR Original Transformer, specifically designed to sit atop transformers.
Going upstairs to catch the bigger and more spacious demo rooms located on the second and third floors.
A view of the openly spacious atrium located on the second floor.
High End 2012 Sponsor
The YG Acoustic suite featured their top-of-the-line Anat Signature IIIs driven by a bevy of battery-powered amplifiers from ASR. The most impressive thing outside of the huge soundstage and dynamics was to hear all this coming from an analogue source (see my video here).
Here's the German-made Diamond turntable from Scheu Analogue. What's as important, to me anyway, was to witness it resting on an Accurion "Silencer" active isolation platform. I have been using these under my Behold amplifiers for years and find them as the best isolation devices available that I am aware of. Retailing for $14,500 each, one would have to agree that they better be the best for that amount of money. The most interesting thing about the Accurion (or Halcyonic: the company which makes them), is they were originally designed to support electron microscopes. Sam Laufer of Laufer Teknik had a sneaky suspicion back in '07 of the possible impact these devices have under something as unique as the Behold BPA768 series amplifiers due to the fact these amplifiers house eight individual DACs per channel (16 in all). The sonic results were significant enough - in my listening room and beyond - to have Laufer officially take on the title of US distributor.
Accurion was founded in 1996 as Halcyonics and is the leading company in the world for two specialized product lines: Halcyonics Active Vibration Isolation
for any vibration sensitive application and Nanofilm Imaging Ellipsometry for surface metrology. The company and its know how for ambitious solutions
in the field of active vibration isolation is acknowledged in research and industry. The applications vary from semiconductor industry to materials
research and biotechnology. Accurion's headquarter is located in Goettingen, Germany.
Dirk Rudell of THIXAR, serves as the world distributor for Accurion.
THIXAR also produces the far more affordable Silent Feet, which Rudell claims was also developed from the folks at Accurion. Made from a special type of gel, the Silent Feet are said to be quite an affordable alternative to the Silencer. Retailing for about $350.00 per set (4), I asked for a review sample to see what these puppies would sound like under my downstairs digital front-end. Stay tuned.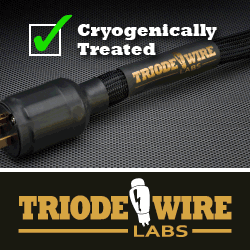 High End 2012 Sponsor
Opposite the YG Acoustics' room was the MBL suite and on display was their top-tier electronics and loudspeakers. Like the NY Show, this room was swamped with visitors making sonic impressions nearly impossible. What is clearly obvious is MBL has become quite an attraction at events like these. And no wonder, the sound is always great even under less than ideal conditions. At best, this system is capable of producing a holographic soundstage that I find second to none.
High End 2012 Sponsor
Isophon and Trigon really wowed the crowd with this impressive sounding setup. Roland Gauder, Isophon's chief designer calls this loudspeaker, the Berlina RC11 ($250k), his most auspicious to date. This is perhaps the first loudspeaker I have seen that employs the Accuton diamond tweeter and midrange drivers (using ceramic mid-bass and woofer drivers - see video here). The Berlina RC11 is a four-way system that stands over six-feet tall and looks impressive. Again, I didn't get the chance to listen due to the attraction this suite created. Using two pair of Trigon mono amps, I did get the feeling that this room would remain quite busy throughout the weekend. Nice showing.
The ever-impressive Transrotor tourbillion turntable on display in the Isophon Suite.
The Trigon Audio Chronolog, the company's newest server/CD ripper, had a very impressive user interface that also included a wireless iPad.