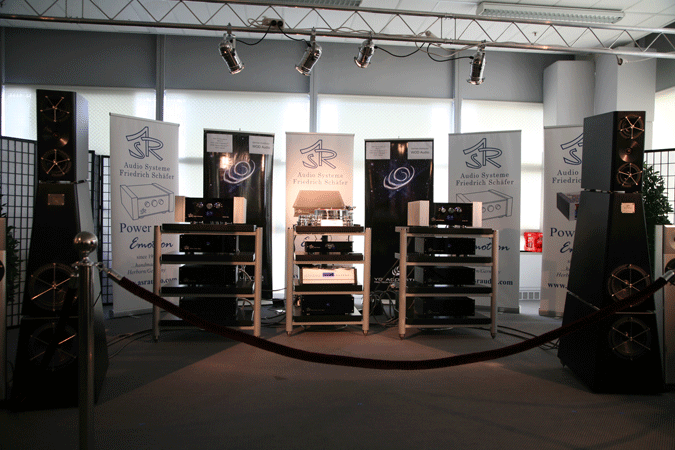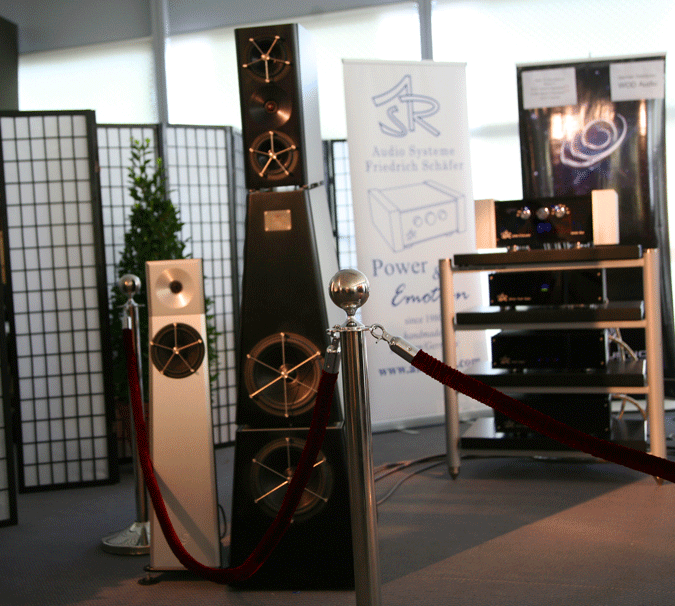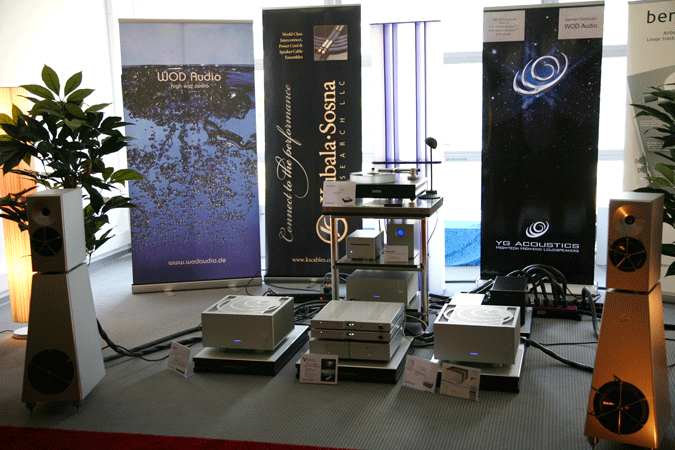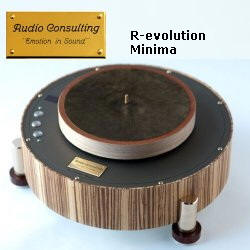 High End 2011 sponsor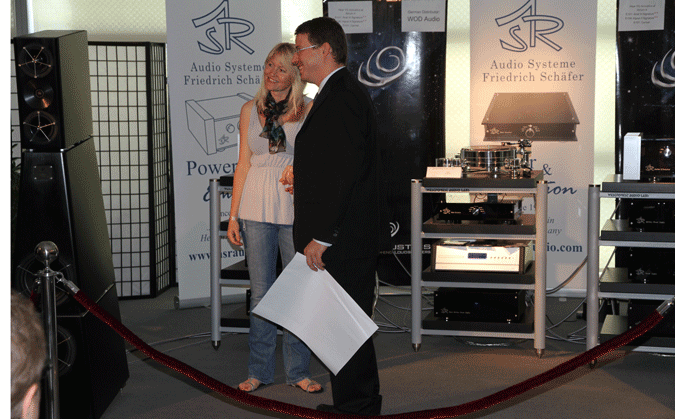 YG Acoustics' scores a very high Wife Acceptance Factor!
YG Acoustics' designer Yoav Gonczarowski, caught smiling and with good reason (his new bride above), and his latest assault on the senses: the new Anat Reference III ($120k) and Kipod II ($50k). Boasting new circuitry that lowers distortions even further I was never able get close enough for a good listen due to the crowds that have seemed plant themselves in this one particular room - no matter how often I returned. The YG/ASR setup was certainly one of the busiest rooms this year.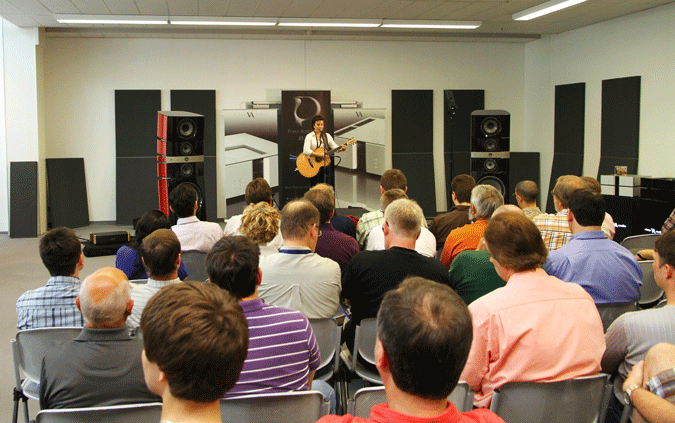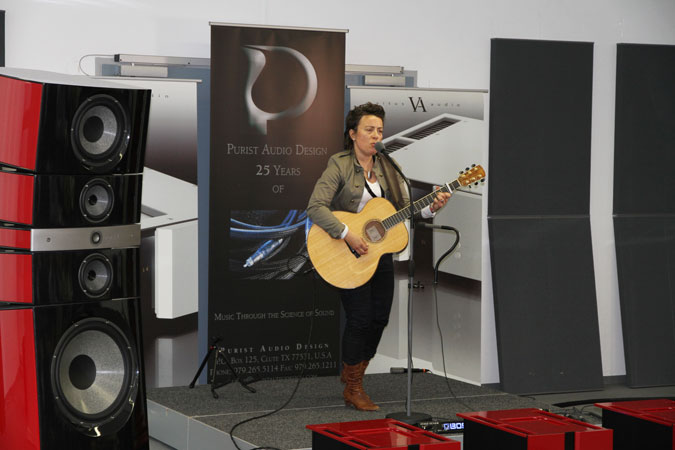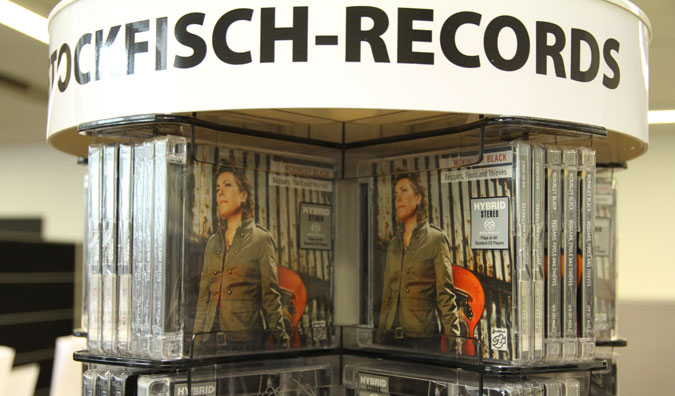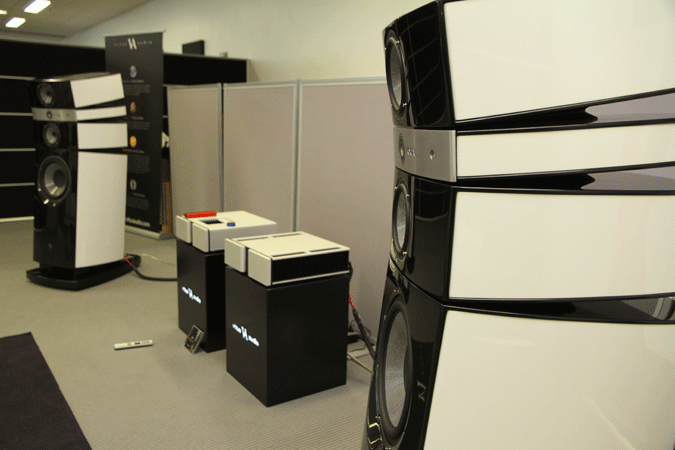 Talk about busy. Vitus Audio and JM Lab put on some show. Bold and daring is what I described the JM Lab and Vitus Audio color scheme. The room, which this year featured live music from McKinley Black, a wonderful new singer and songwriter who also plays great guitar. I received a sample of her latest hybrid SACD entitled Beggars, Fools and Thieves as a gift from the folks at Stockfisch Records. McKinley wrote all the songs on this 11 song disc and so far the music and recording quality is excellent. A must buy. In terms of the sound, well it was virtually impossible to tell you considering it was mostly live. But I'll say this, as far as live dates go, this was really excellent with no thick or muddiness anywhere. Of course, it helped this was only a voice and guitar. That said, nothing matches the dynamic capabilities of live playback.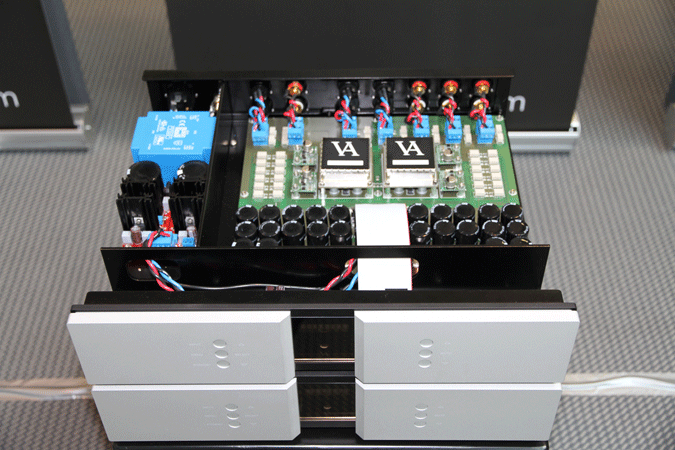 In addition to the already excellent usual suspects from the Vitus lineup, there was a new addition: the Vitus Audio RI-100 Integrated amplifier ($12k US). Slick looking inside and out, the RI-100 also boasts options that include phono stage, DAC and headphone inputs (true balanced).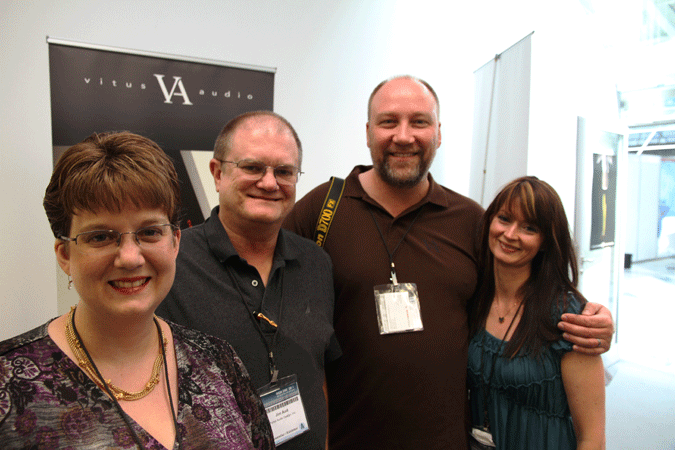 Cable extraordinaire Jim Aud, of Purist Audio and his daughter Kimberly (left), joined forces this year with Ole and Britta Vitus to help produce another outstanding sound at this year's Munich High End show.