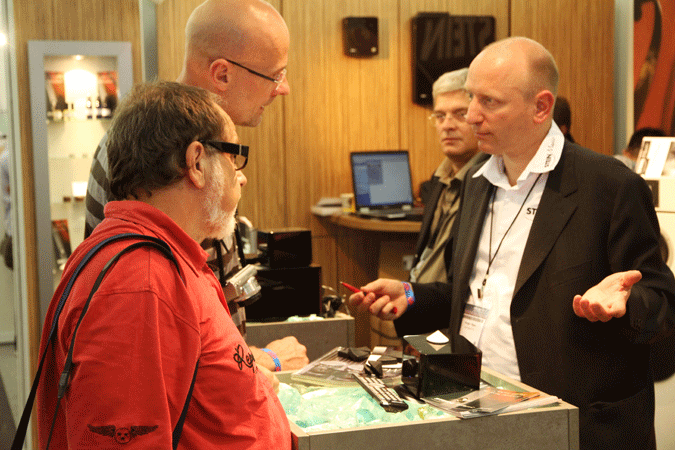 Holger Stein is caught on camera attempting to discuss his magic Harmonizers and Stones to show goers.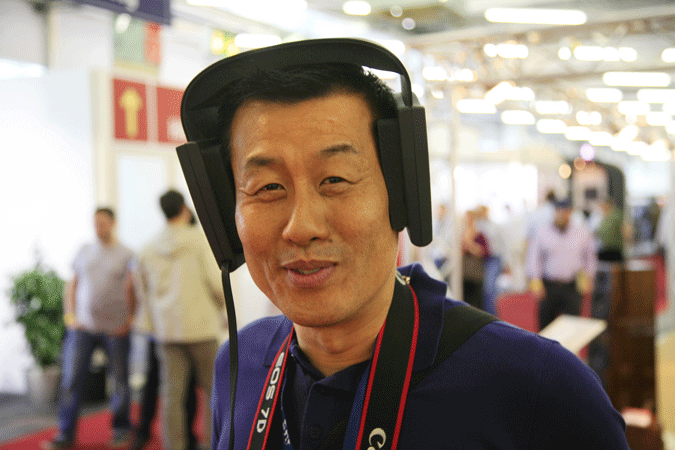 Key and I both enjoyed all the new toys at this year's event. Here's Key listening to some funky new headphones.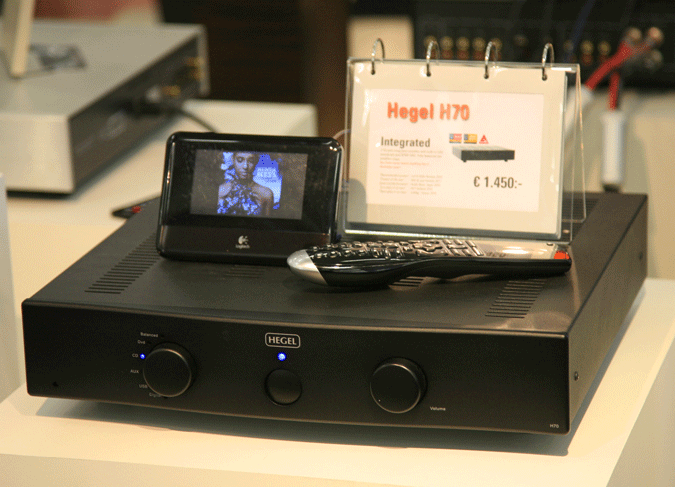 A pretty slick remote control comes standard with the Hegel H70 Integrated.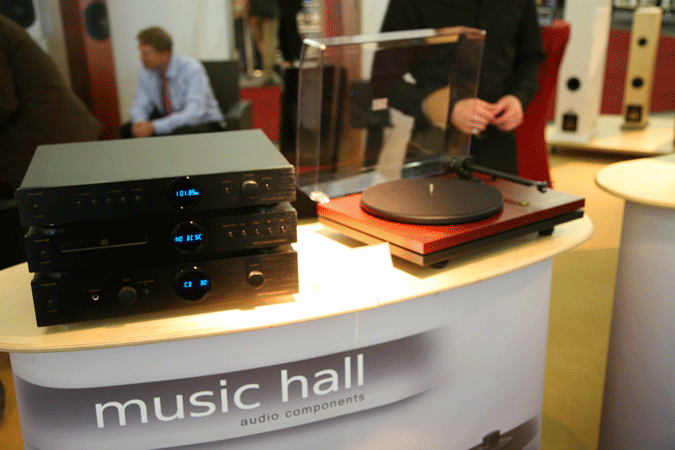 Was refreshing to see affordable components from such notables like Music Hall.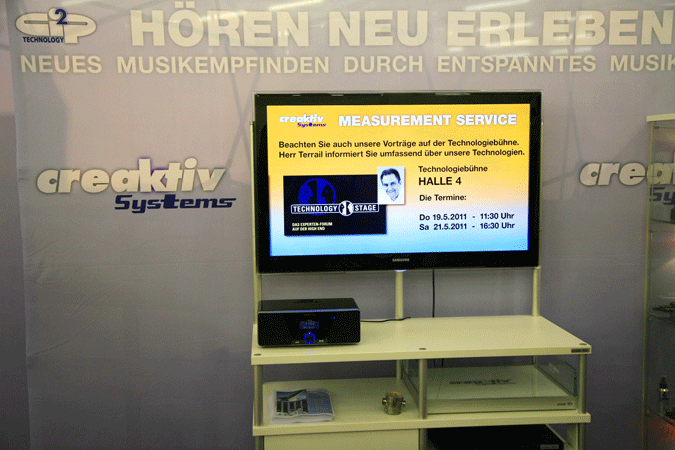 Creaktiv Systems of Germany put on a very simple demo that was very impressive. Using some secret EMF/EMI destroyer located in an ordinary platform perched under an everyday AM/FM radio (always left on and at the same volume). The difference the radio made with this platform directly under it versus being to the side (photo above) was dramatic ala Stein Harmonizers and Lessloss Blackbody. Certainly something worth investigating....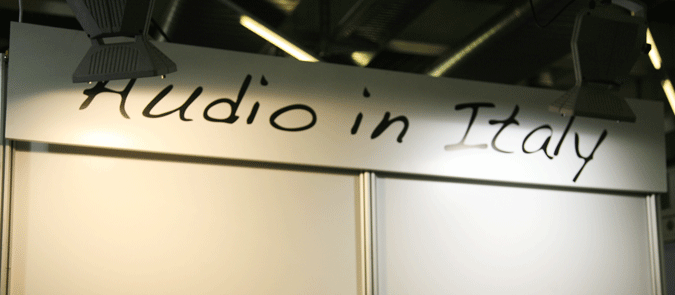 Italian manufactures showed off their sexy wares on the main floor.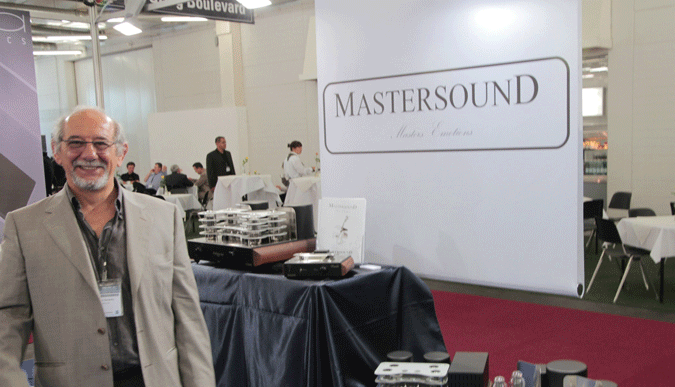 Master Sound's Lorenzo Sanavi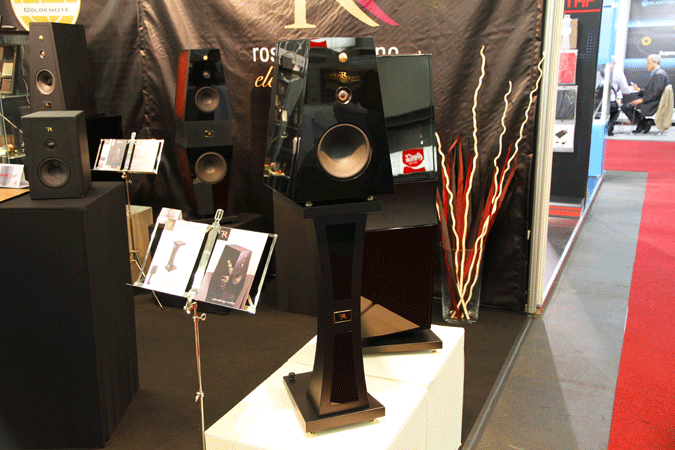 Rosso Fiorentino electroacoustics.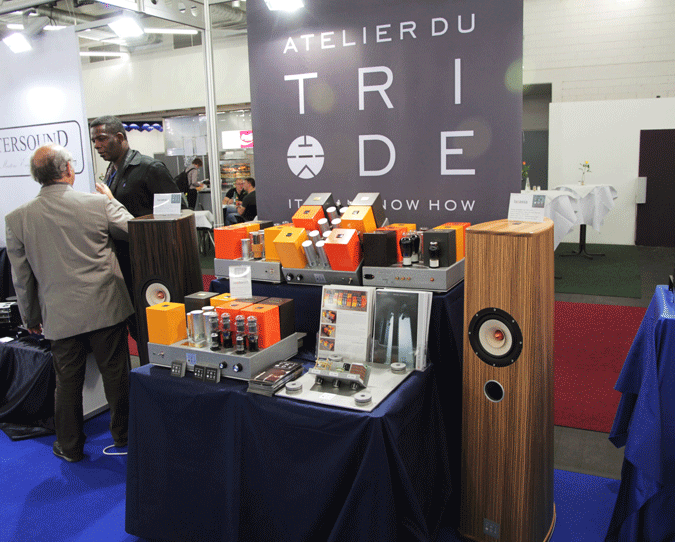 Atelier du Triode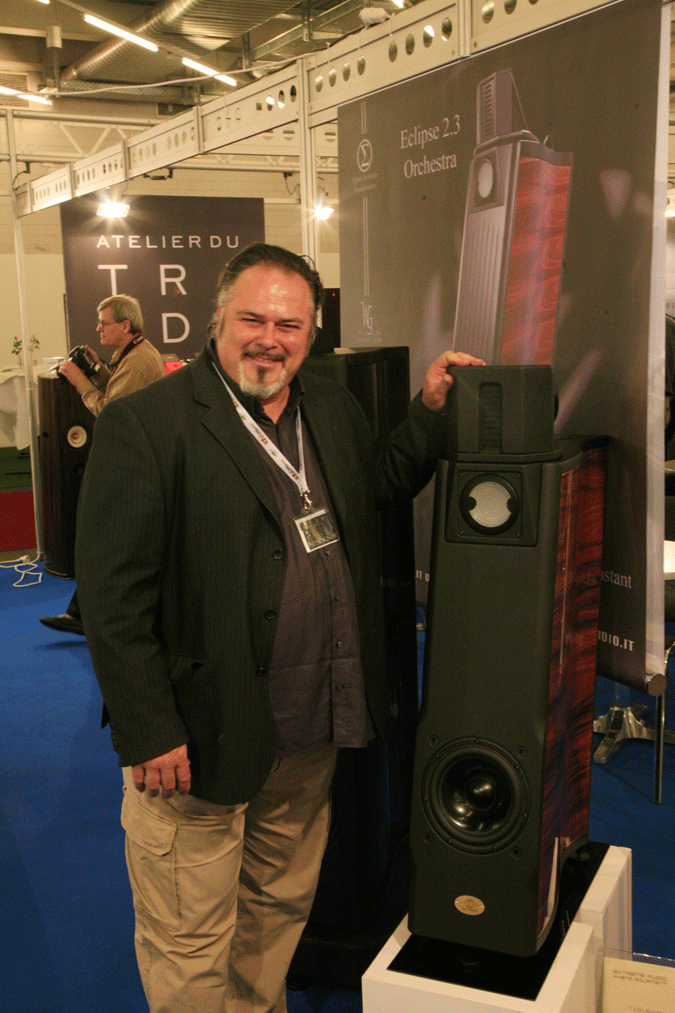 Aldo Zaninello of Extreme Audio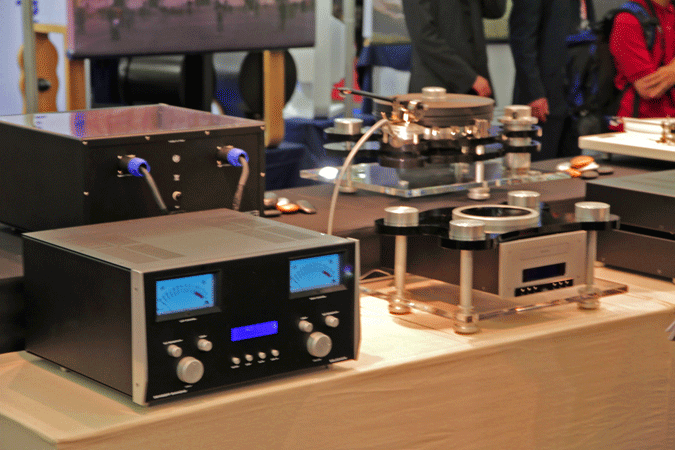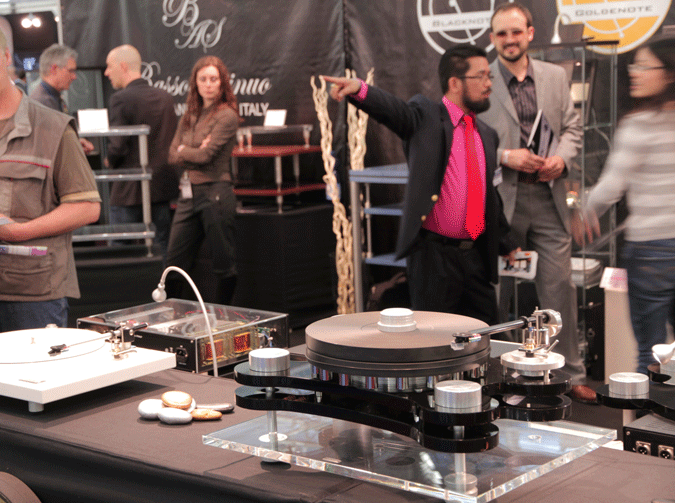 Goldnote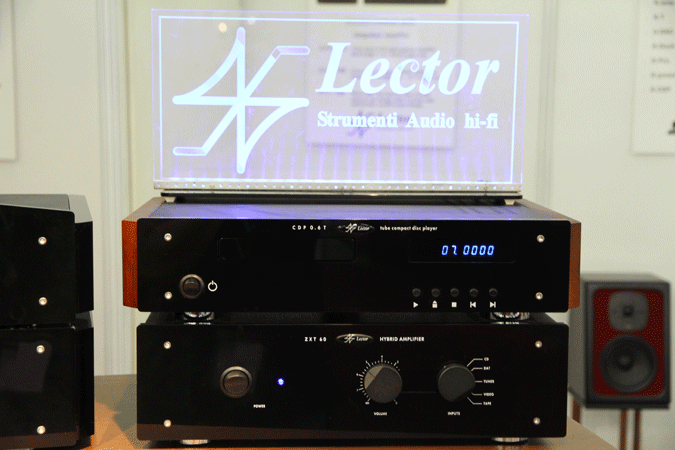 Lector