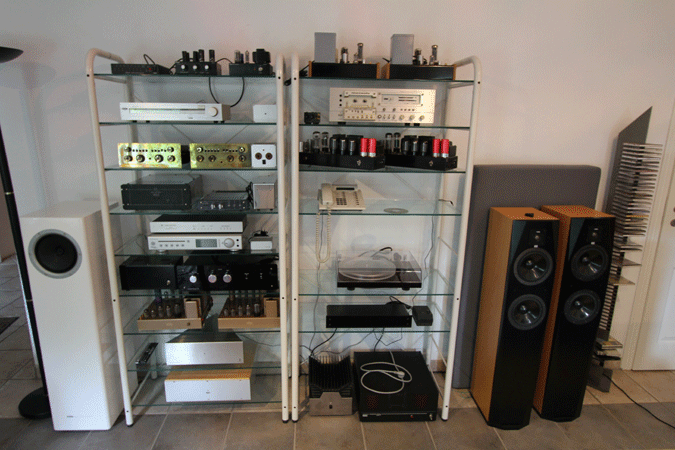 Old vintage tubes: as good an indicator as any to the reference Holger Stein uses to create his designs. I've his Masterclass SP 1.1 single driver loudspeakers and Masterclass Two 20-watt stereo amp and can hereby testify that his sound is one of sheer purity and musicality over power and muscularity.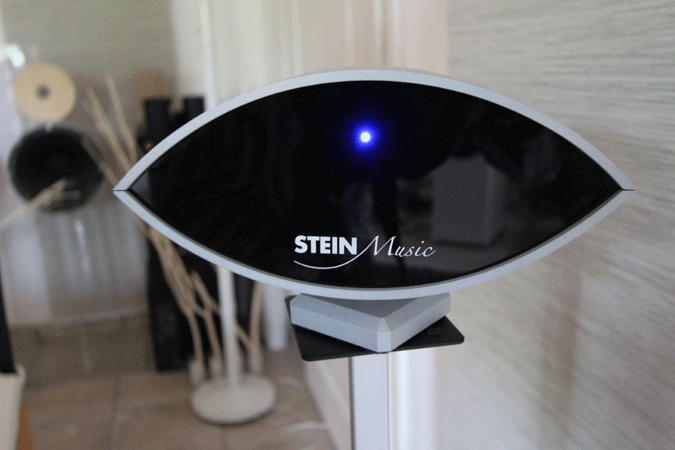 An older iteration of the Stein Music Harmonizer. Actually, I think it looks rather cool.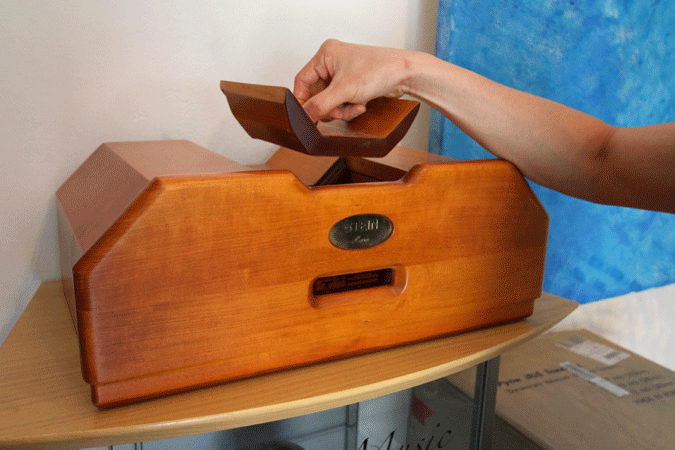 And old Stein Music CD player. Stein Music Ltd. has been a successful up and running company since 1989 and boasts more than a few satisfied customers throughout Europe.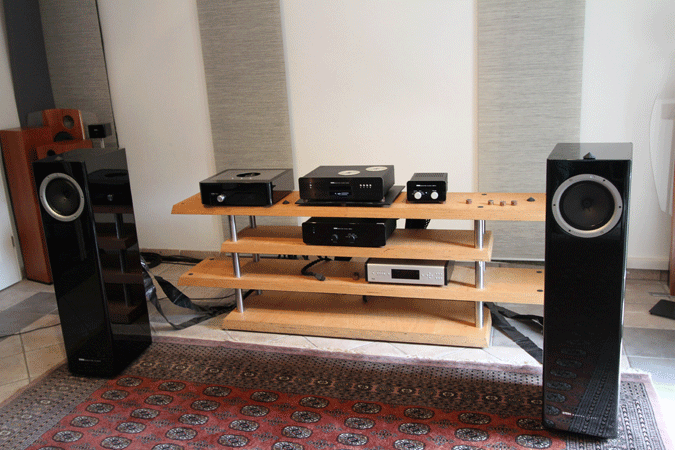 The Stein Music crossover-less Masterclass SP 1.1 loudspeakers ($10k, 93 dB).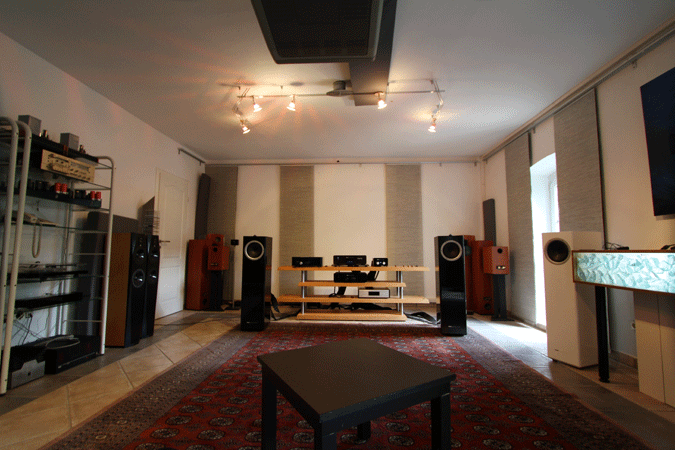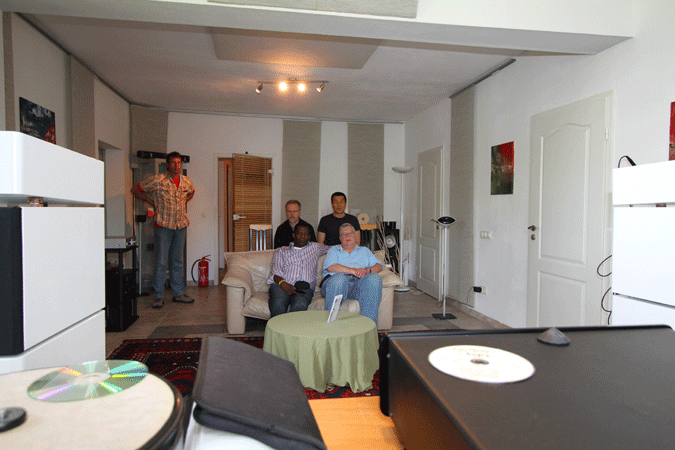 Each of the listening rooms were huge and spacious. I am a near-field listener and would have preferred my chair closer to the speakers. Nine-feet would be an ideal listening distance. In my listening room, I don't have such space luxuries as Stein....Oh well...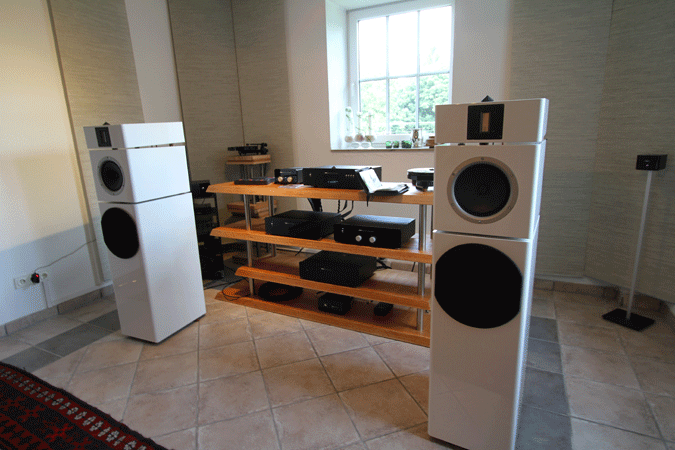 A very impressive sounding all-Stein Music system were shown in three different listening rooms.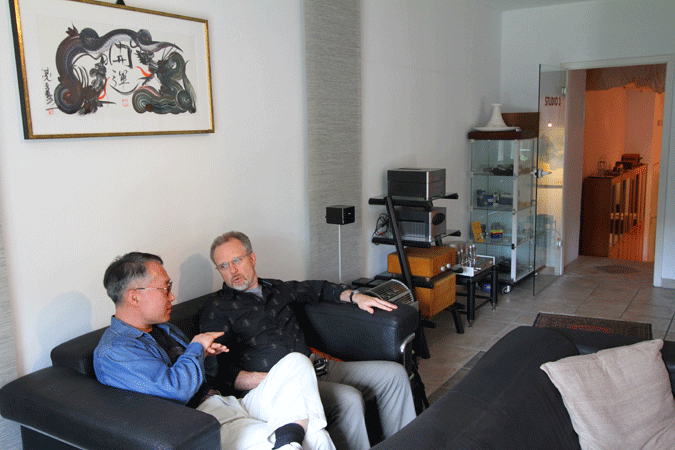 Talking shop. Park and Swanbon in studio 3.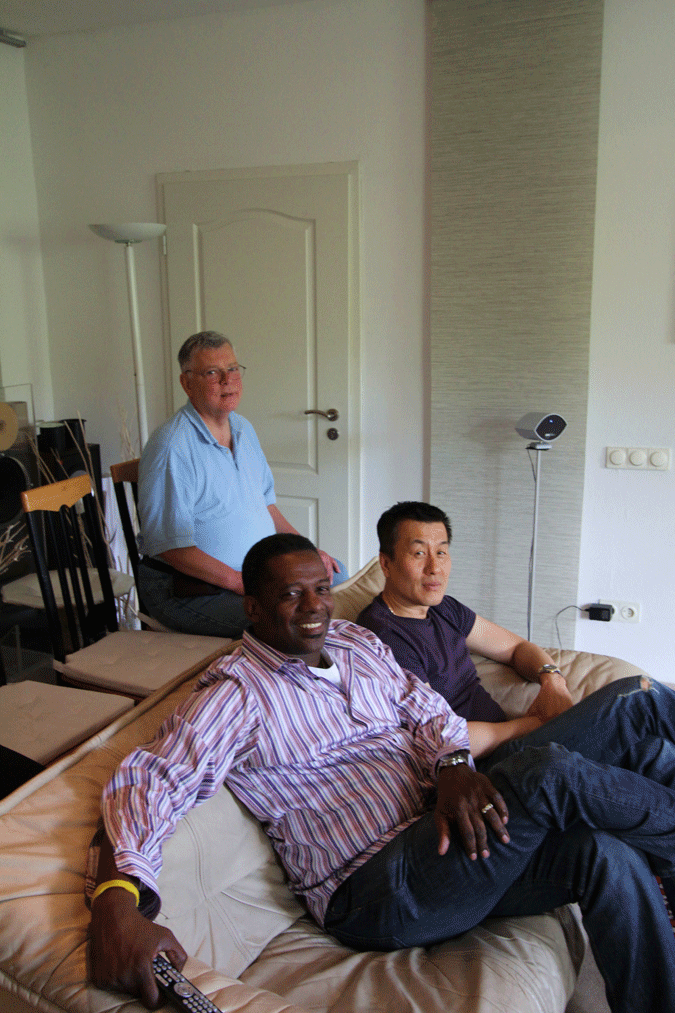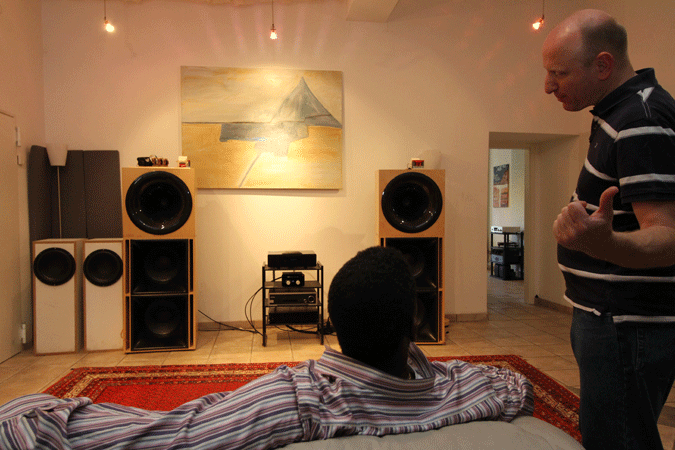 Interestingly, we never got to photo all the measurement equipment or the manufacturing side of Stein Music Ltd although I did see the "lab". This was more of an opportunity for all invited to hear rather than see what Stein Music is about. I was more than happy to oblige.
The lasting impression I have of Holger Stein is his wonderful passion for our hobby. Stein's undying energy in the pursuit for audio excellence is apparent throughout his lovely home. Here's a man that wears his passions on his sleeves. I don't know if I can remember being in a home of this size that had at least three or four different systems running concurrently at the same time and to such a high standard (and each using Stein components exclusively). It was also nice to see Holger Stein on his own terms: as a man more than a manufacturer. Especially with regard to his family. To see this human side of the man - who has most certainly impacted a few of us here with his products - proved as impressive as the wonderful sound that was coming from seemingly everywhere!