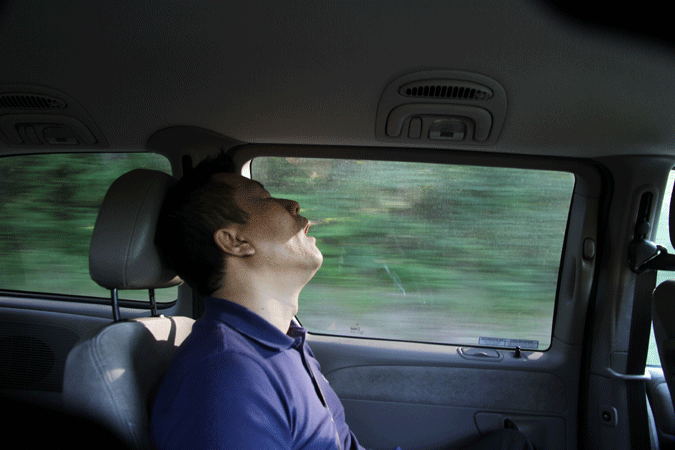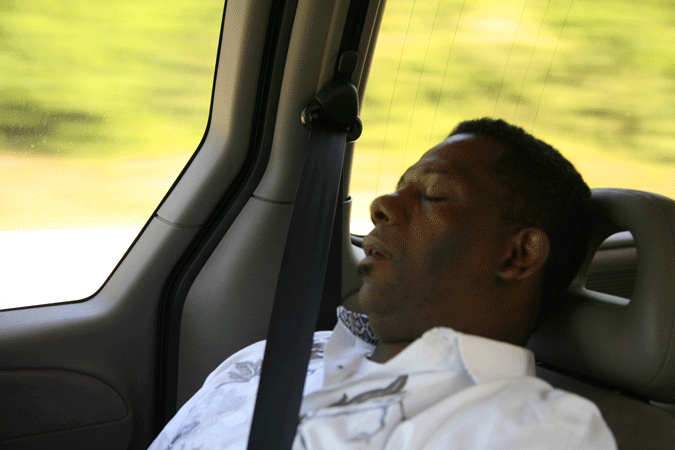 From the look at these photos, it appears plainly obvious that this year's Munich High End event took a toll on Key Kim, and myself. Here, we're heading north from Munich to Mülheim, Germany: home of audio wizard Holger Stein of Stein Music Ltd.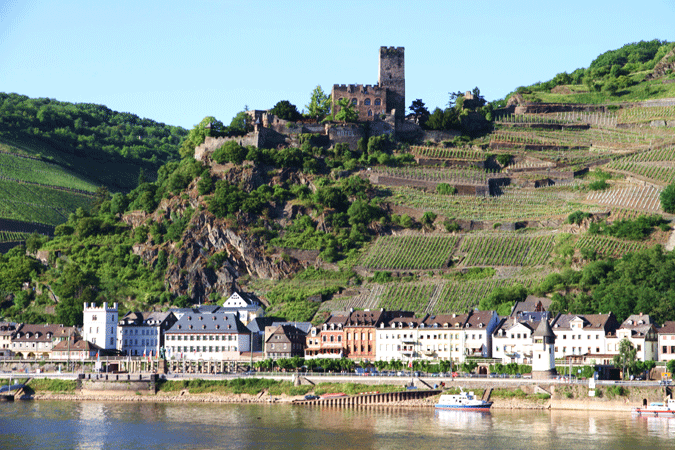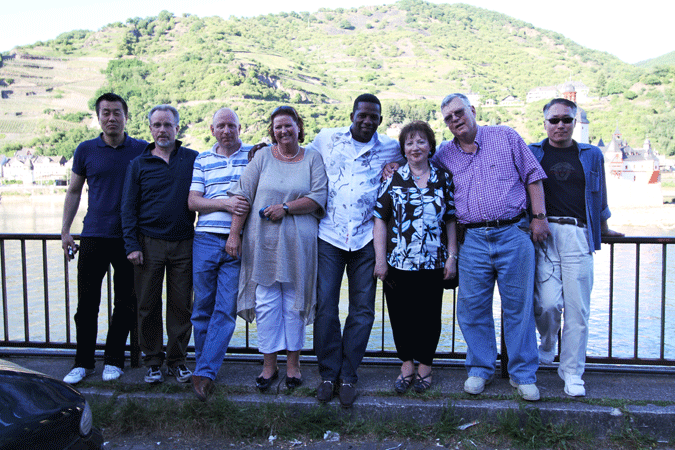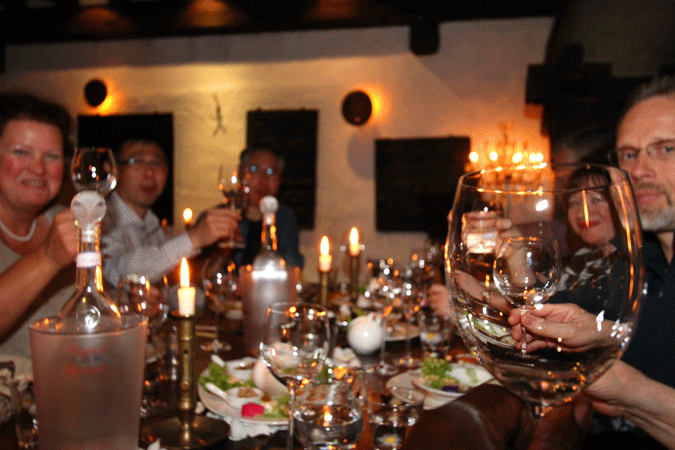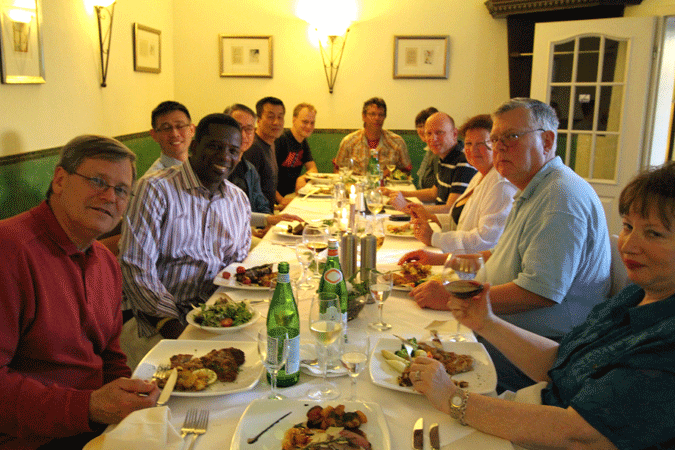 The ride from Munich to Mülheim took well over six-hours. But there were some very nice stops along the way: the picturesque Rhine River and some great restaurants. This year's entourage eventually made it to the Stein Castle included (l to r) Key Kim, Walter Swanbon of Fidelis importers, Holger and Gabby Stein, Marina and Sam Tellig, and John Yoon-Sung Park of Pyon Sound (manufacturer). Malaysian distributor Vincent Lau is taking this photo while Buffer Ergmann is still asleep in the mini-van.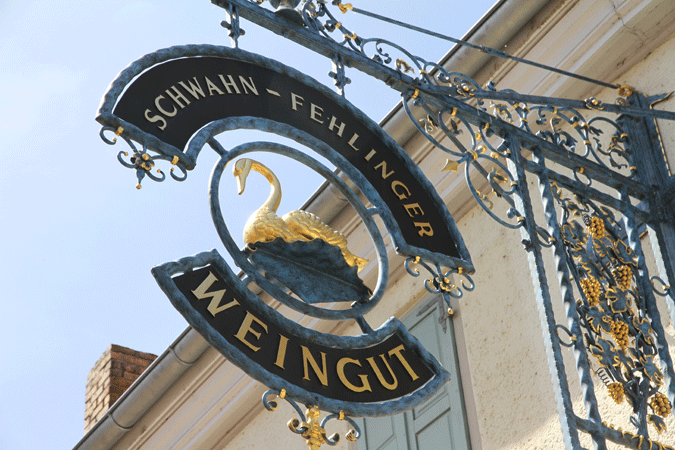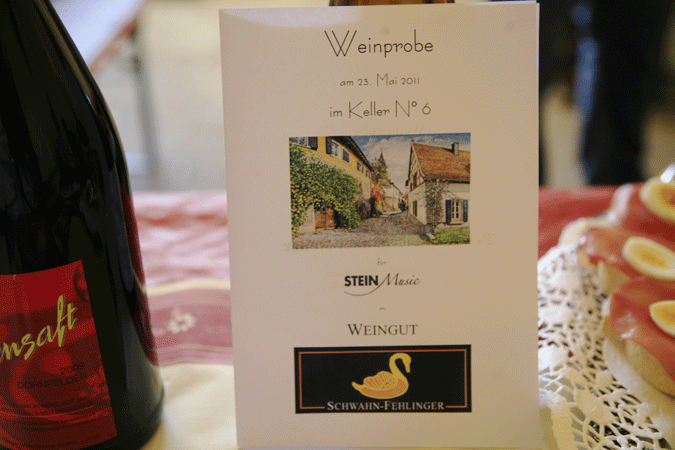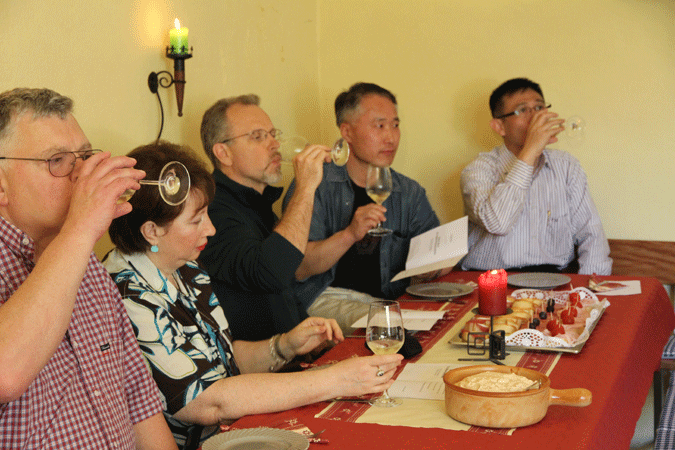 Another interesting visit was to a wine tasting affair at the Schwahn Fehlinger vineyard in Weshofen, Rheinhessen.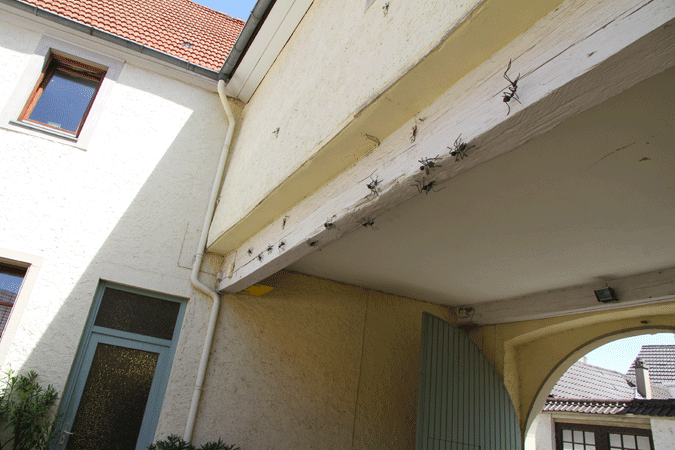 The folks at the Schwahn Fehlinger vineyard had plenty of ancient artifacts dug up on their land to show us. These included: the tooth of a prehistoric mammoth, a diamond shaped tooth used as a spear-tip by hunters dating back thousands of years and the remains of a roman solider in a iron vase. The most impressive sight for me were the giant ants making their way across this building (above).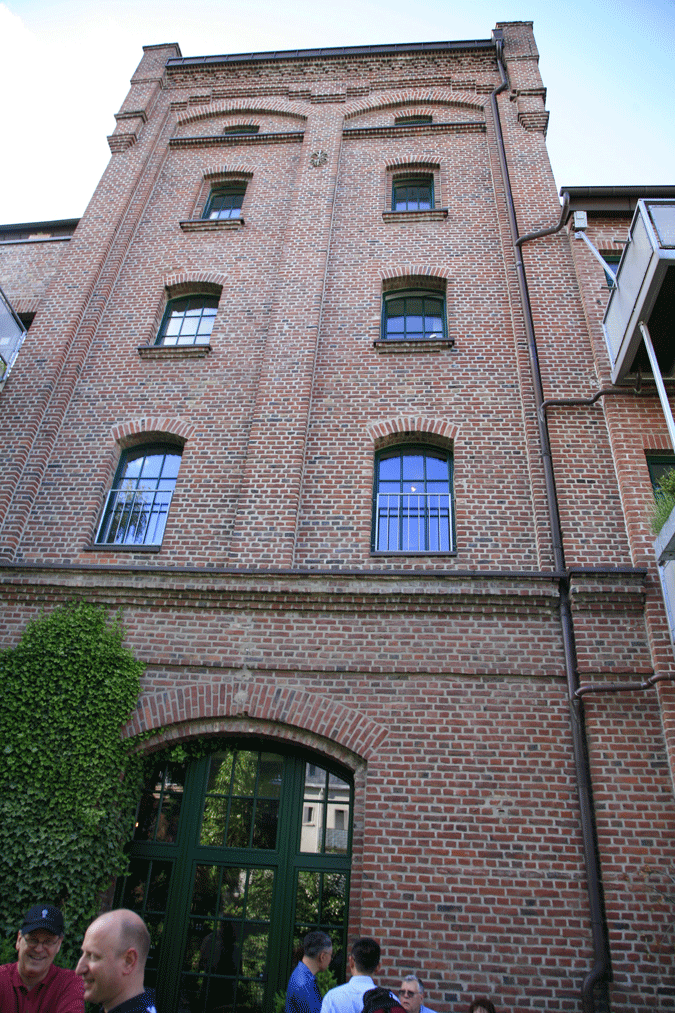 The Holger Stein castle...not quite as cool as Frankenstein's but it'll do.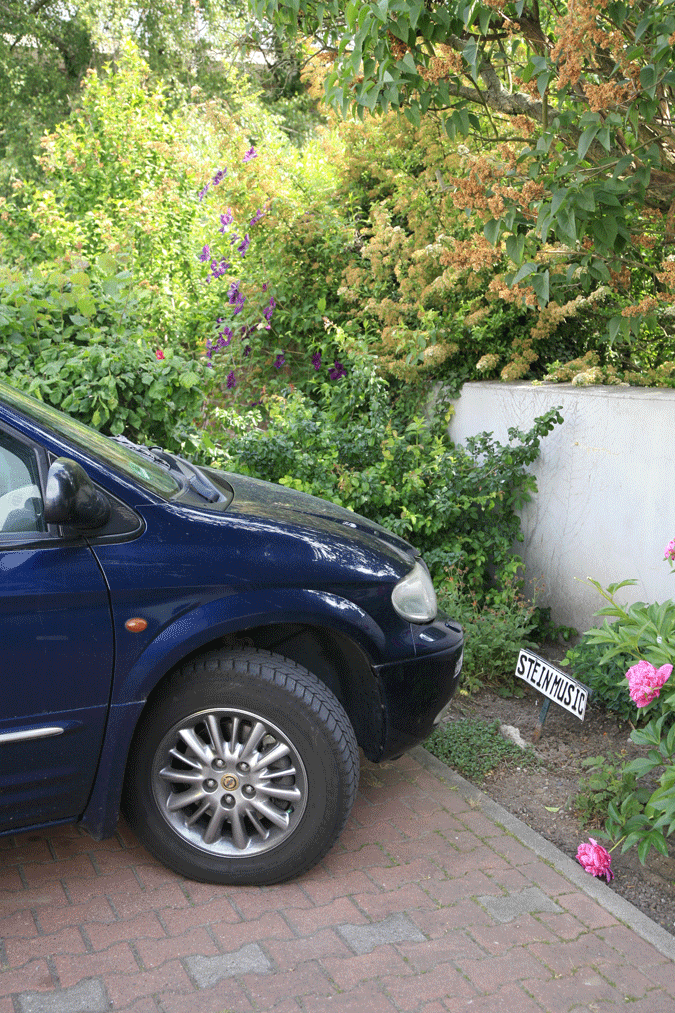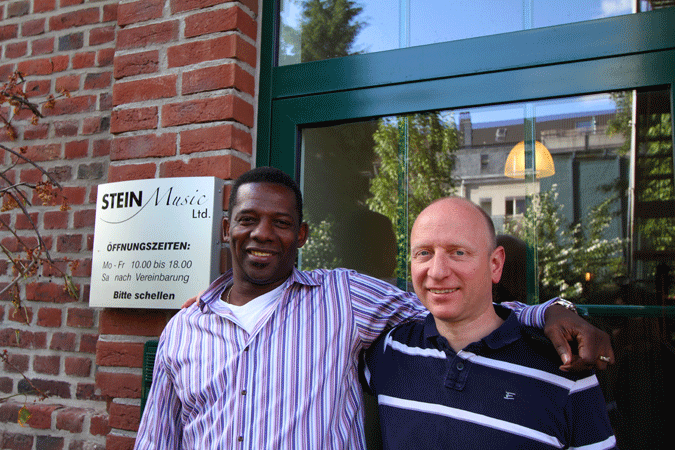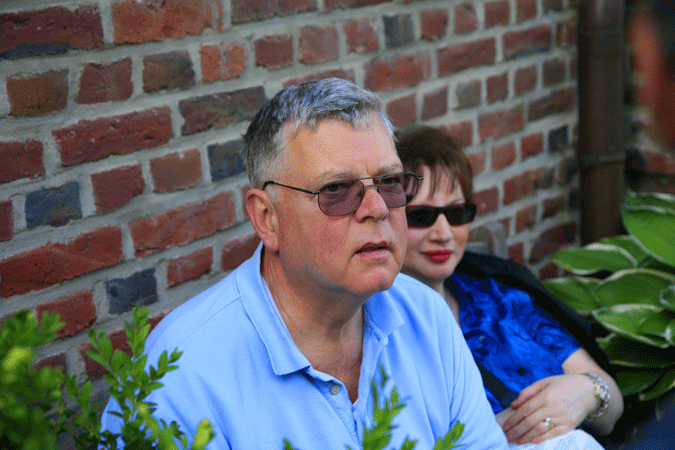 Stereophile's Sam Tellig and his lovely wife Marina.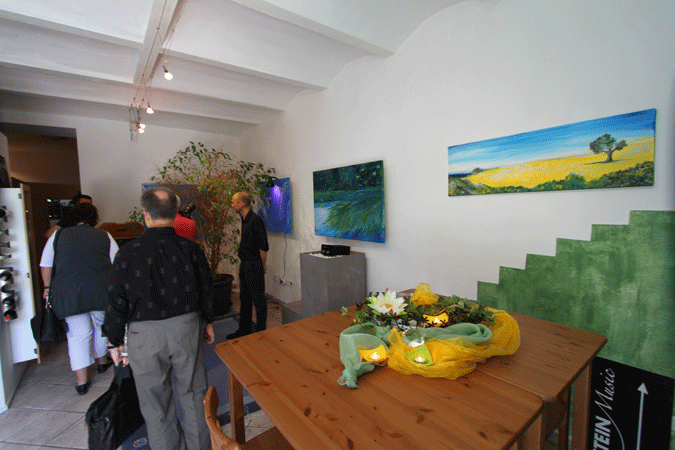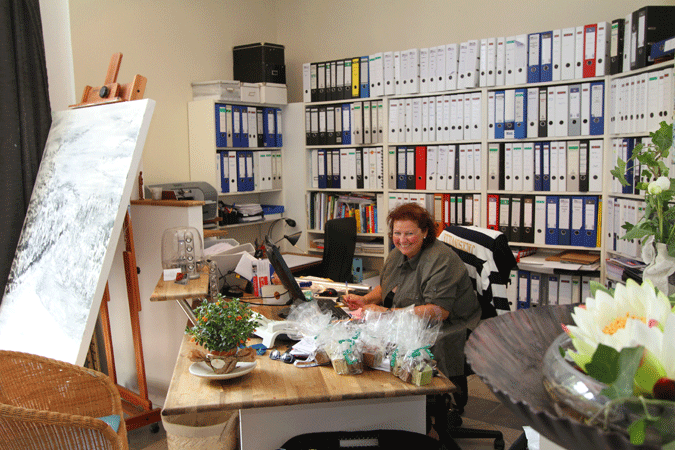 Holger Stein's office also serves as his residence due to its humongous space. A space that has personality and warmth through the artistic eye of Holger's wife Gabby.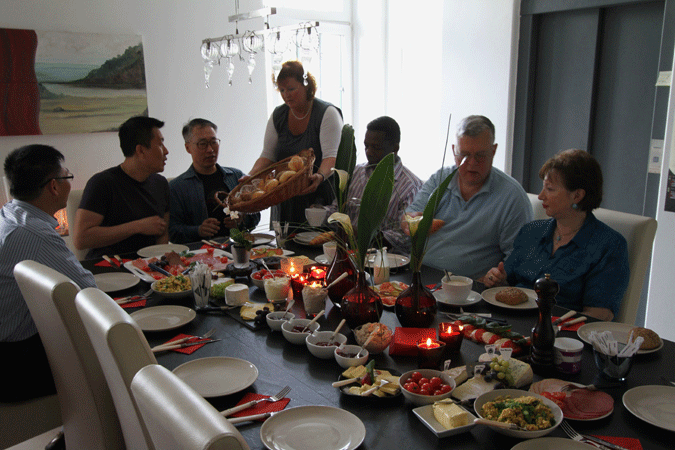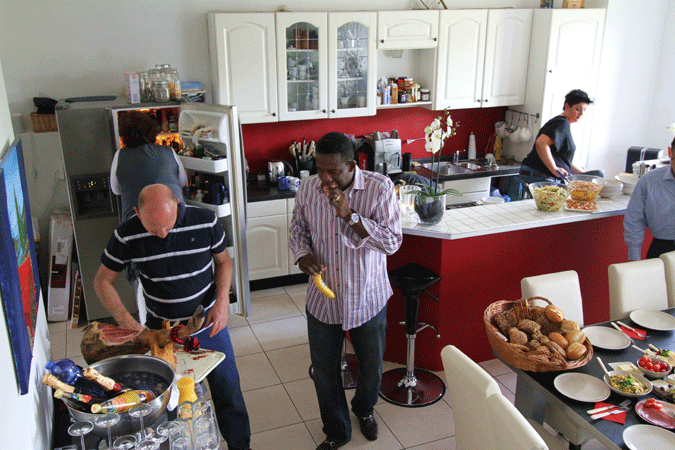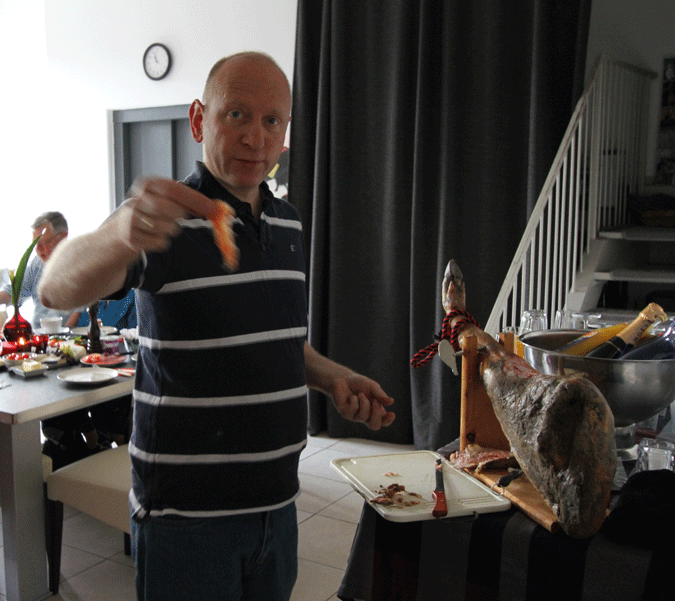 Cured bacon, right off the hoof? Um, no thanks.
First things first. It's either a big breakfast, lunch or dinner when you're in the company of Holger and Maggy Stein. One thing I noticed is that audiophiles are a lot talkative around the table. Although Holger Stein talked much about mysteries surrounding his famous Harmonizers, he still would not reveal exactly how they worked.