Best Sound at the Show!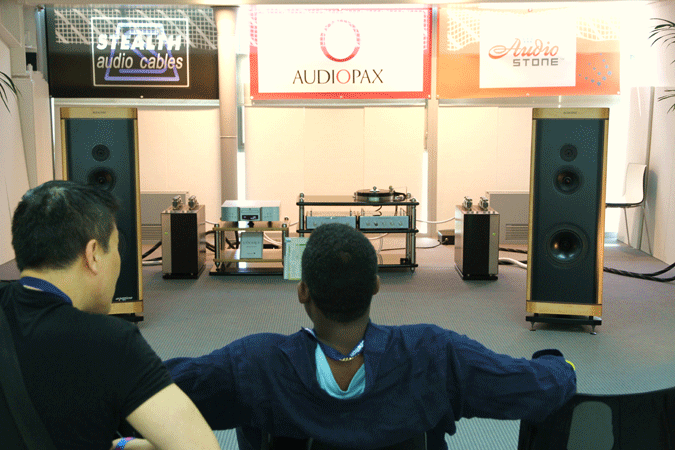 I found it nearly impossible to pick a single Best Sound at this year's High End show simply because there were too many stellar sounding systems. Of those I spent the most time in, I narrowed my choices down to...these few.
Most Surprising performance. Nothing imposing here although those Audiopax SET amps and Audio Stone setup are far from the usual (above). The intimate sense of "right" coming from of this setup was its most attractive feature.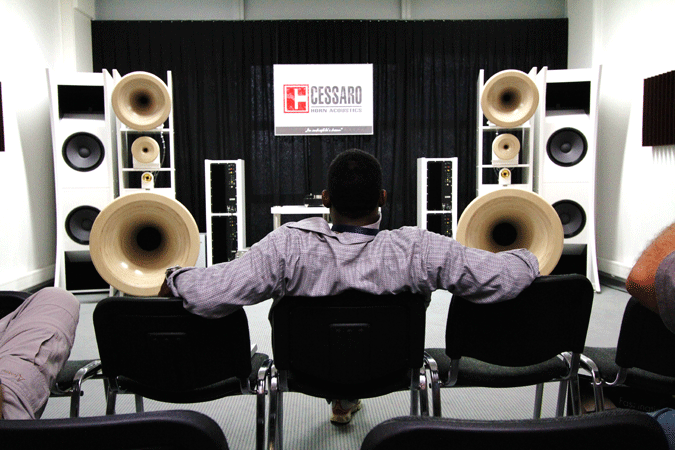 Most life-like and realistic sound came the huge Cessaro loudspeakers driven by Ypsilon electronics. I grew more envious of the dynamics with each passing song. Just amazingly close to the real thing.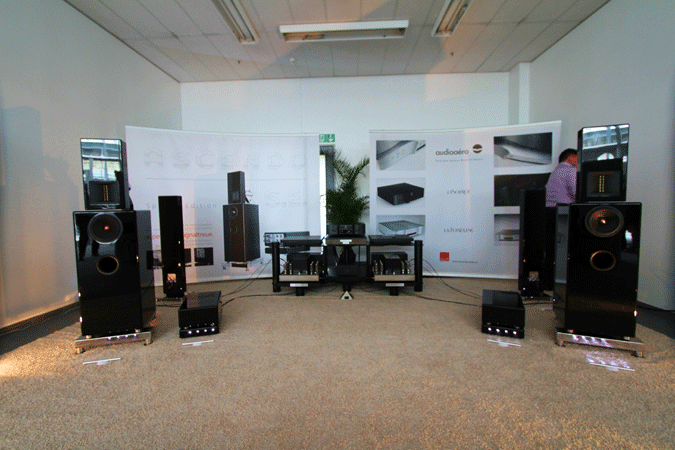 Most steady Reference caliber sound each year...As long as I've admired the Ascendo/CAT/AudioAero combination, I think this year was their best demonstration. George Benson's version of Someday We'll All be Free had a rhythmic flow and a musicality that just held me totally captivated. These new rear ambient high-frequency drivers (which start at 10 kH) added more atmosphere and dimensionality than I had expected.