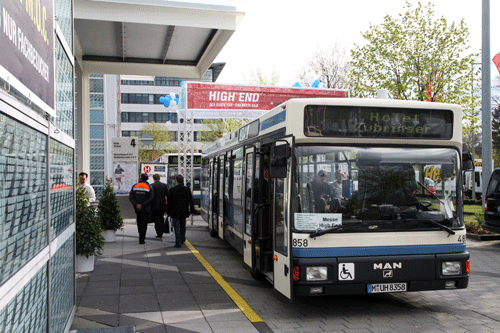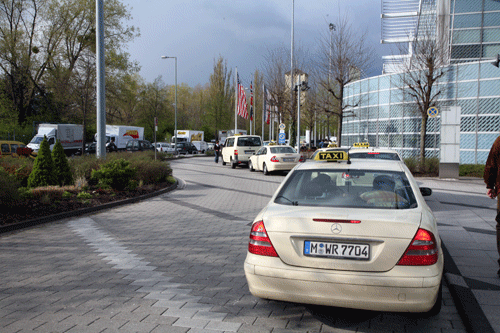 Traveling to and from the M.O.C was trouble-free. Whether it was free bus service to your hotel or taxi, the wait was only a few minutes at best. Of course, Carlos and I chose the taxi service because where in the U.S.A. can you ride in a Mercedes Benz Taxi?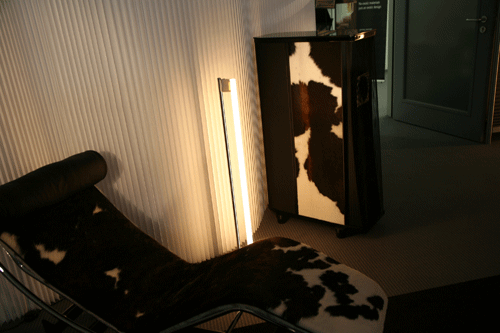 Now this is what I call "having a session!" Gryphon Audio calls this audio art at its finest - unless of course you're a cow reading this. I only wished this setup was in my hotel room.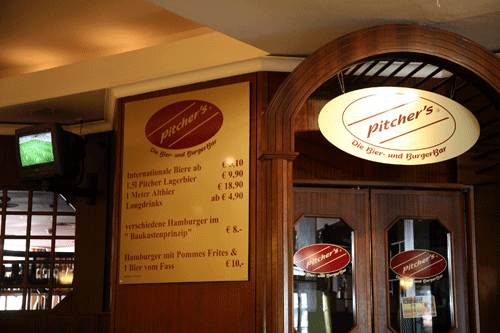 Meanwhile, the food at this local haunt located inside the Holiday Inn Leopold hotel where we stayed was also on the money. When the menu's impossible to read, trust me, there's nothing like a cheeseburger and an order of fries!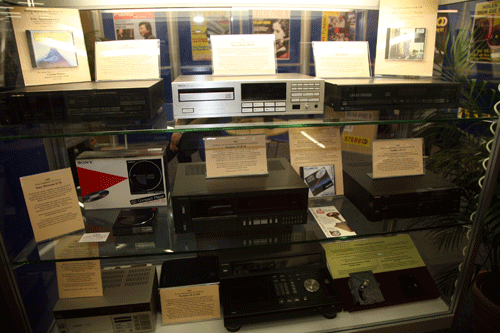 You've come a long way baby!
This display was very interesting in presenting what was considered the very first high-end CD players from yesteryear.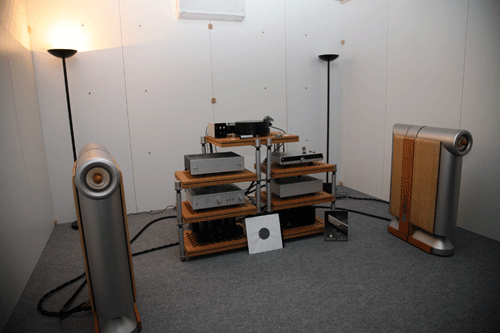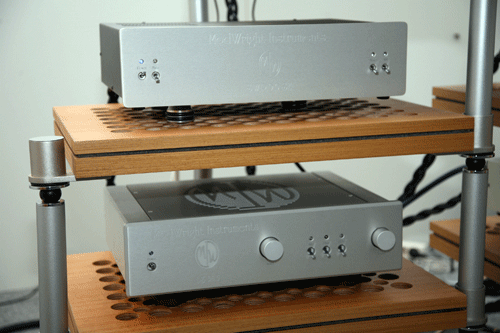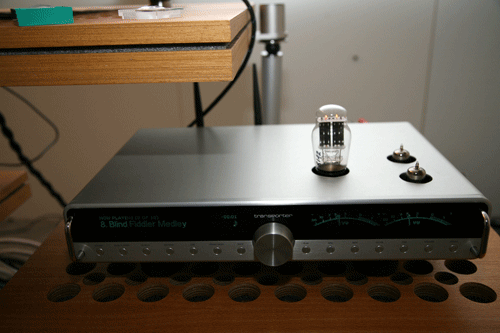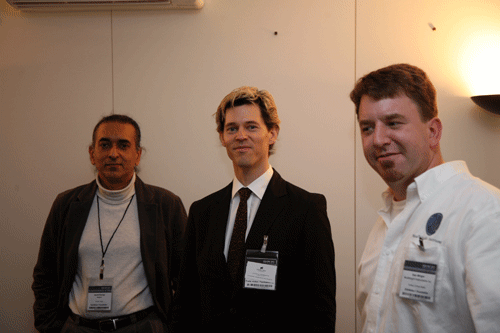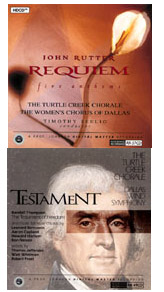 Dan Wright of Modright Instruments Inc., (right) and Jacob George of ReTHM Loudspeakers (left) put on a very nice demonstration that included the new and excitingly affordable AC cords from LessLoss designer Liudas Motekaitis (center). Dan Wright's modified tube modified Slim Devices Transporter($3800) looked rather sexy. The Modwright LS.36.5 fully balanced reference tube linestage ($8995 photo above), boasts an external all-tube power supply. The new ReTHM Saadhana ($7850), sports a single 6" custom modified Lowther DX55 driver in a horn loaded cabinet. Anyone familiar with ReTHM knows he likes Stealth cables very much and they were used throughout excepting for AC cords. The new LessLoss, I'm told, are quite impressive indeed.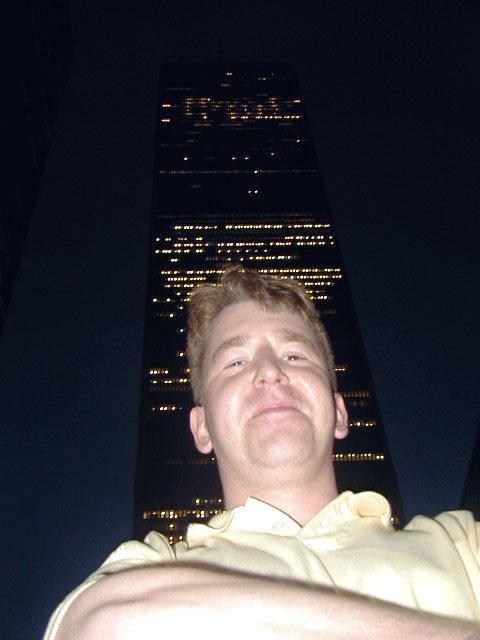 Dan Wright's success isn't a mere coincidence. His knowledge and hard work ethic has paid off tremendously. When we first met back in early 2001, Wright was modifying inexpensive products such as Perpetual Technologies' P1A and P3A DACs. Now he builds his own line of world class tube products while he continues to offer mods like the Slim Devices Transporter. Wright came out to my place to hear my system during a Stereophile show in the spring of 2001. The first place I took him was down to the World Trade Center where I had worked for 17 years, before getting on the PATH train that takes you into New Jersey.
Treating Wright like a tourist, I snapped this picture with Tower 1 in the background. This photo served as a constant reminder since September 11, 2001 on how to remain always mindful of your blessings and how to keep things in their proper perspective.