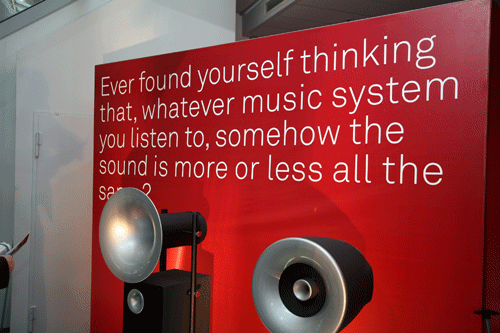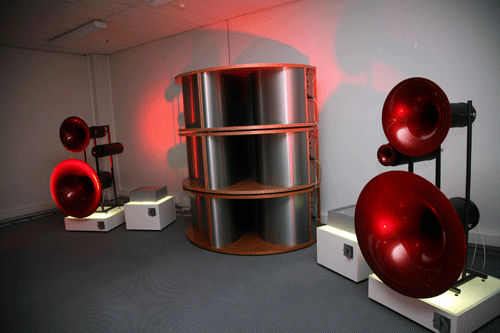 These guys must have read my mind with respect to the above caption because that's precisely what I was thinking leaving this very setup. This gargantuan setup left me wondering "why all the fuss." Somebody spent too much time on signage and not on sonics. And trust me, I've heard these very same Avant-gardes sound remarkable at Glenn Poor: Chicago - the Windy City's unique high-end emporium.
Emille Labs of Korea really dazzled the eyes with their beautifully sculptured brand of tube electronics. Shown here are the KM-120 integrated mono-block (120-watt per using 6550 tubes), which uses independent volume, input and balance adjustments for each channel and come with no remote control (so get ready for some serious exercise). The UK derived Revolver Cygnis 3-way loudspeaker kept my feet tapping throughout my multiple visits here (a pair of Marten Design Coltrane loudspeakers were conspicuous but got little play when I visited).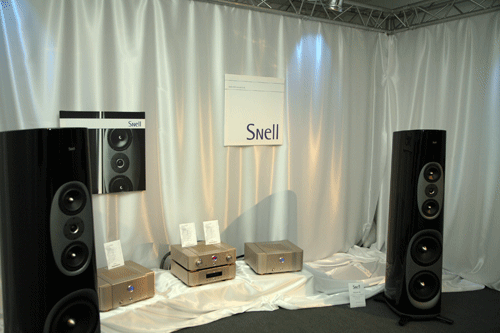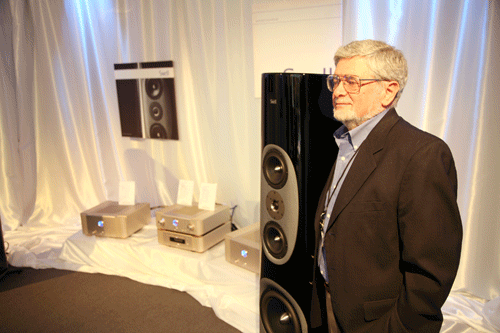 Got a chance to briefly hear Snell Acoustics' new reference A7 loudspeakers ($30k) designed by Joe D'Appolito (above photo). Driven with all Marantz gear, the overall rightness in voice articulation, vertical dispersion, and low-end control was quite impressive.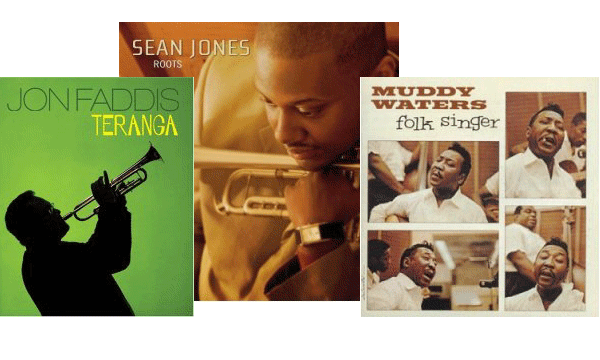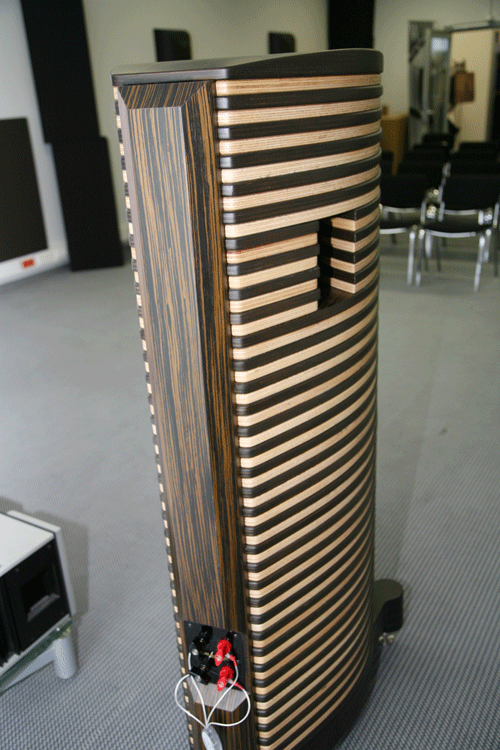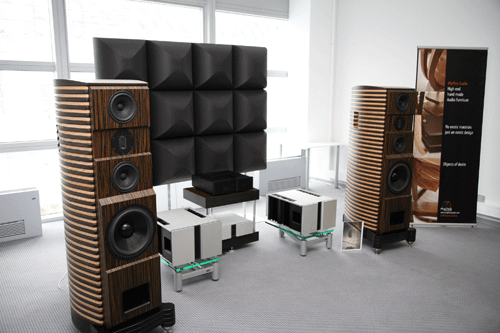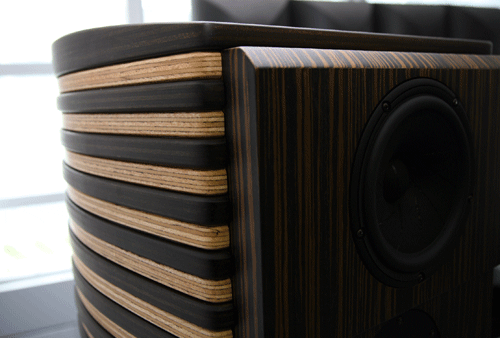 "I Believe In Miracles....Where You From You Sexy Thang?"
I was rather smitten by the styling, build quality and sonic performance coming from Greek manufacturer Mythos Audio and their Olon loudspeakers (price to be announced). Using the very popular Vitus electronics throughout, the immense sonic qualities of this setup kept Carlos Sanchez and I under its hypnotic spell for very long stretches. We both concluded this setup as easily among the best sounding rooms we visited.