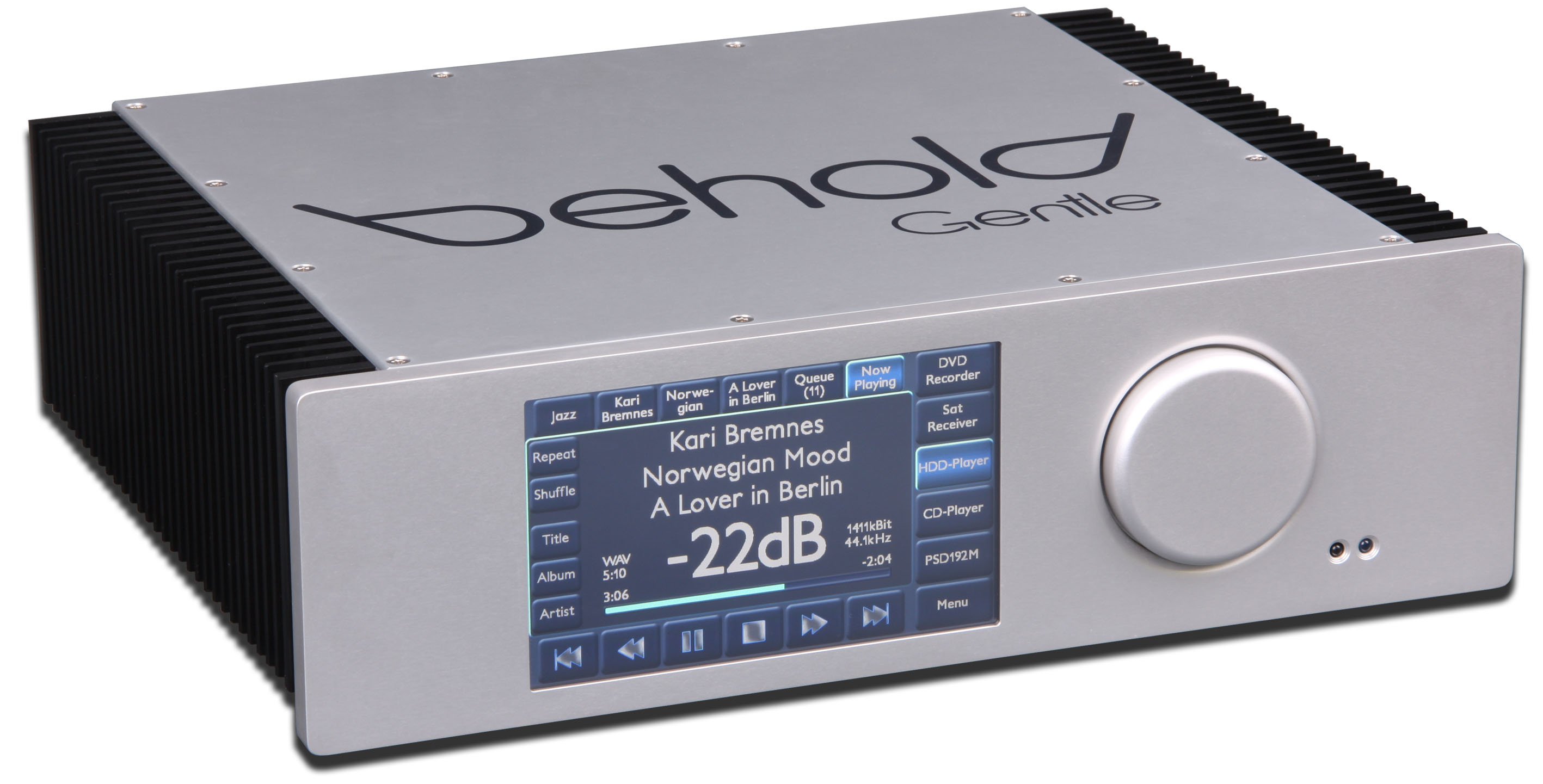 Behold Gentle ($15,500.00): Attractively styled, shockingly lightweight, and filled with more features than a Hollywood Cineplex, the German-built Behold Gentle is a remarkable achievement. It can be used as an analog or digital integrated amplifier, music server, DAC and or much more. It sounds fantastic, with finely etched detail in the mid and upper frequencies and amazing control of the low frequencies despite a rating of only 80wpc into 8 Ohms. This is a must audition product for anyone seeking the highest performance in an all-in-one package. (Dave Thomas)
The Beyond Frontiers Audio TULIP -Hybrid Stereo Integrated Amplifier w/DAC ($17,200)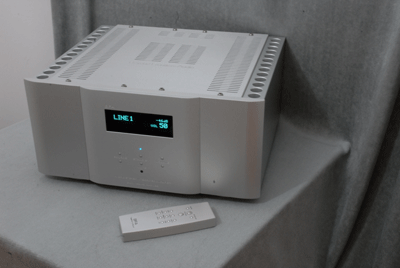 This new Serbian-built integrated hybrid (200-watt per), replete with its internally based DAC (Burr Brown 24-Bit/192kHz) and tube gain stage is the brainchild of former Sonic Frontiers designer Zdenko Zivkovic (hence the name Beyond Frontiers). Built like a Sherman tank, I'm enjoying the Tulip's ease of functionality and wonderful sonic grace regardless of my musical whims.(under review Clement Perry).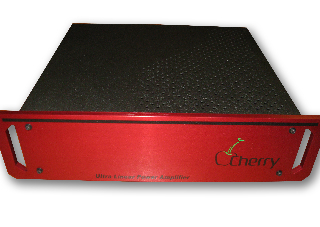 Digital Amplifier Company Cherry Plus ($3597 web site price at this writing, was $4995 at original review)


Youíll be hard pressed to find better bass combined with the stellar clarity & liquidity this amp conveys. If youíre looking for an amp with a prodigious amount of authority, speed inner detail, massive amounts of micro and macro dynamics then look no further: the Cherry Plus is just about the finest Solid State amp Iíve ever had the pleasure to experience. In my opinion this amp could live in the finest consumer and pro audio setups. Just be forewarned that if you have any acoustical issues with bass boom in your room this amp puts out a lot of energy Ė itís tight, controlled and plunges to the stygian depths with seemingly endless headroom. (See review here Alvester Garnett, Clement Perry)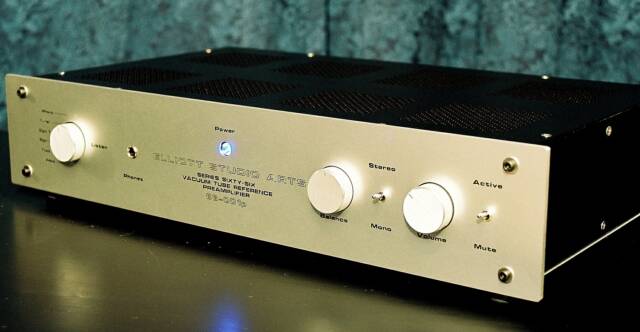 Elliott Studio Arts 66-001 stereo preamplifier: ($3995.00).
Finally got the perfect compliment for the powerful but always easy sounding Elliott Arts 66-100 tube amplifier (reviewed here). Here's a gorgeous sounding tube pre that boasts a pair of ECC99 input tubes, point-to-point wiring, 5-input connections, a phono-stage that comes standard and a wonderful sounding headphone jack. I'm enjoying it thoroughly and should also add that it's build quality is also top flight (under review Clement Perry).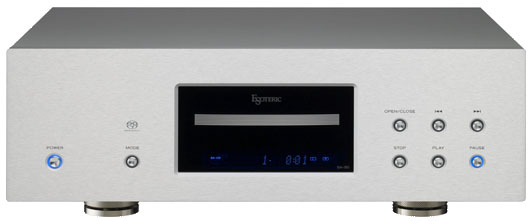 Esoteric SA-50 SACD/CD Player ($5,800.00): I hadnít been onboard with the SACD format until now, thanks to the Esoteric SA-50. The subtle refinement of musical textures has made listening to SACD discs more meaningful for me. It pulls off the last veil on the music and brings you much closer to the performance. Given the level of musicality, rock solid build quality and features, the SA-50 is a superb bargain and with the growth of computer based sources, could be the last disc player youíll ever need. (Dave Thomas)

Harmonix Reimyo CDT-777 transport and DAP-999EX DAC:
This extremely musical and non-fatiguing dynamic duo is among the best sounding combos I've ever heard. Hailing from the mind of Kazuo Kiuchi whose designed many outstanding products under the Combak insignia, these are certainly among the most natural sounding I've heard from a conventional CP/DAC combo. Bravo. (Clement Perry)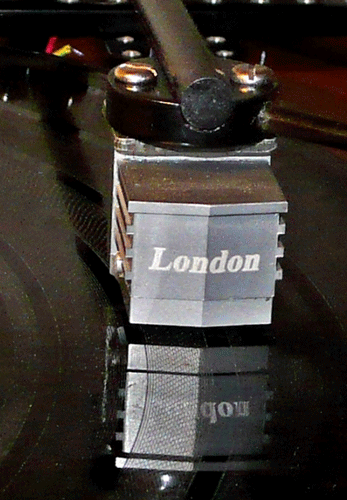 London Decca Reference Phono Cartridge. This $5295 outgrowth of the old London Decca cartridge of the 1970s lacks any real cantilever and brings the immediacy that so endeared audiophiles in the past who would ignore the mistracking of the 1970s Decca for its gusto. Now the Reference tracks well. Perhaps it is nostalgia, but I want one. (Norm Luttbeg)

NuForce Reference 9 V3.01 Special Edition Mono Amps ($5000)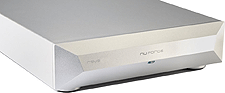 With the ď.01Ē version of the V3, NuForce has made such an improvement in this amp as it relates to my system that it might even pass as a different amp than its earlier cousin. The .01 upgrade addresses ringing issues related to the ampís ultra high bandwidth (100kHz +) & overshoot ringing occurring at high frequencies when driving some rare speakers with very high impedance tweeters. A big salute is in order for NuForce (and NuForce support technician Bob Smith, the .01ís upgrade designer) for even addressing this issue that was occurring only when paired with certain speakers. Pushing the cutting edge of amp technology is tricky business and apparently Nuforce is still improving its approach and willing to pass it on to the customer via a generous and optional upgrade program. While I felt the Cherry Plus from DAC had supplanted the 3.0 Ref 9SE, the 3.01 version rejoins the party with noticeably sweeter highs, greater ease, cohesiveness, liquidity and clarity than the earlier 3.0 version. NuForce has always made amps with ďinvitingĒ characteristics, and with this version they are stepping closer to the ďcompellingĒ. The 3.01 still doesnít have the same level of authority as well as bass weight and extension as the Cherry Plus but it makes up for it in its ability to be engaging while at the same time relaxed for hours and hours of listening. The 3.01ís bass is still great just not as powerful as that from the Cherry Plus. Harmonic richness, texture, timbre, liquidity, clarity and speed combined with excellent dynamics are this ampís strong points. If musicality and long listening sessions are your cup of tea this, is amp might just be perfect for you. (Alvester Garnett)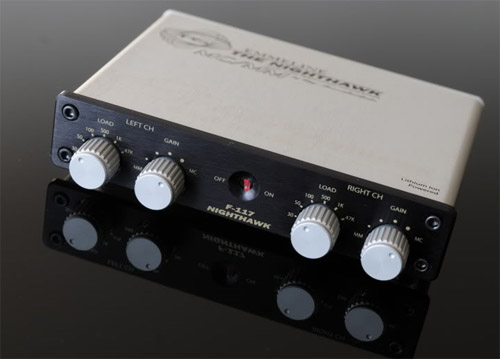 Ray Samuels F-117 Nighthawk MM/MC Phono Preamplifier: ($795): This extremely versatile phono stage has won my heart. Itís tiny in size but large on sound quality. Up to 48 hours of play time is provided by its Lithium-Ion battery before recharging is needed, and the 6-position rotary front control knobs make it a snap to set the gain and cartridge load for virtually any cartridge. This is a great stocking-stuffer for any vinyl lover that will actually fit into a stocking. (Frank Alles)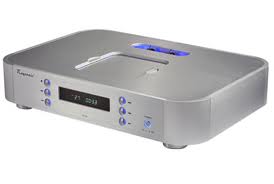 Raysonic CD-138 CD Player: ($1,950.00): This is a drop dead gorgeous, easy to use and eminently musical performer. Some people may feel that servers and other computer based music sources may be making CD players obsolete, but if youíre still inclined to buy a new one this one would be hard to beat. Itís a nice combination of appealing aesthetics, musical enjoyment and reasonable pricing. (Dave Thomas)
Red Dragon Audio M500 mono amps: (Introductory price $500 ea).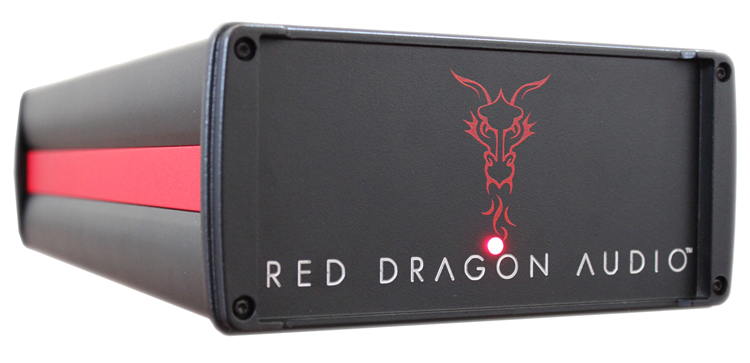 Baby brothers to the famed Leviathan mono amps, these are perhaps the best sounding and affordable amplifiers I've heard. Gusty, authoritative bass coupled to a sweet but slightly forward treble makes these among the elite of what could be considered affordable and still excellent sounding. Rare. (Clement Perry)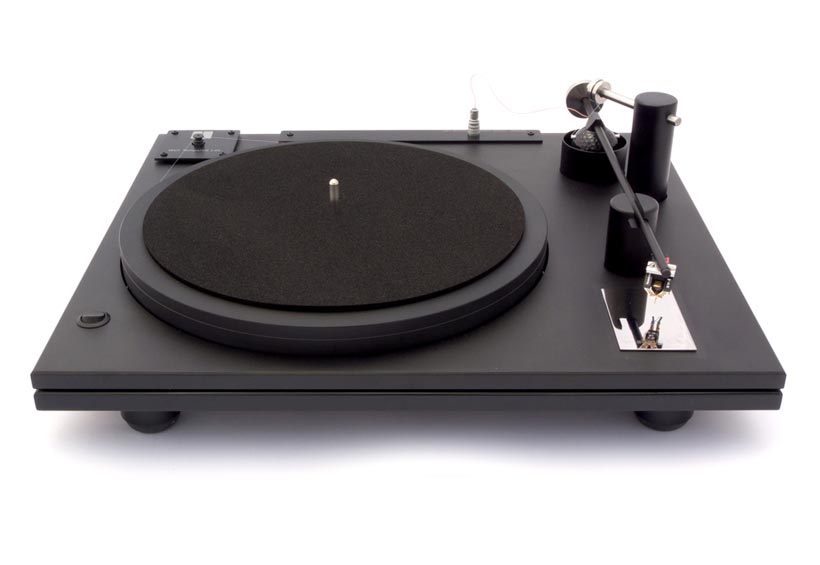 Well Tempered Amadeus GTA. I have only once seen and heard this turntable. It has extraordinarily good sound. It also troubles me to have no cuing mechanism, but like everyone who has heard it, I was shocked at its excellence especially for the price. I am tempted to add it to my present Berman Sindre turntable. (Norm Luttbeg)
Wyred 4 Sound DAC-2 Comput

er-Friendly Digital Processor: ($1499.00): The W4S DAC-2 is a 24-bit 192 kHz hi-res processor that can be used in any High-End 2-channel audio or computer-based audio system (via USB). It offers full preamp functionality from the remote control and its settings can be tailored to suit specific system requirements and listening tastes. Whether playing redbook CDís or hi-res music files off your computer, the DAC-2 will put a smile on your face. Its best feature is to provide extremely neutral, detailed, and dynamic musical performances on demand. (Frank Alles)
Ypsilon Alelius Monoblocks.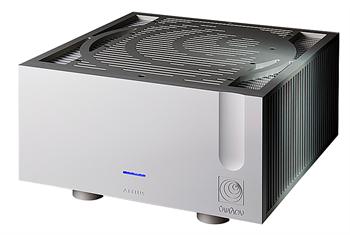 I have heard these on several different excellent speakers, but not on my Tidal Contriva Discera SEs. These push pull hybrid amplifiers produce 220 watts into 8 ohms (with the first 60 watts being class A) and have a purity that is enthralling. They cost $34,000 per pair. Beautiful to hear and see. (Norm Luttbeg)