Acoustic System International Liveline cables (Balanced XLR interconnect $1,350.00 per 1 meter, power cord $1,200.00 per 1.8 meter and speaker cables $2,100.00 per 2.4 meter)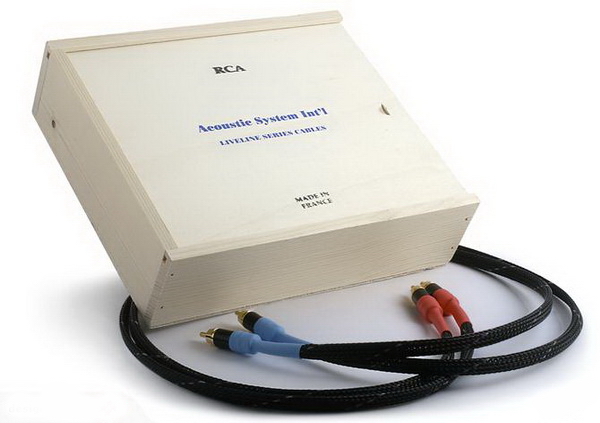 The timbre and tonality of the Liveline cables was natural and extremely musical. It didn't take me long to realize that these were extraordinary products, regardless of cost, which was fairly reasonable compared to their competition. The Livelines gave life to music in a way that left me mesmerized, almost in a trance. [Key Kim]
Dynamic Design New Generation Lotus Cables ($1,000 – 2,000 and up)
I put a high premium on cables because they are such an integral part of my equipment evaluation process. From the moment the Dynamic Design New Generation Lotus cables were inserted into my system, I have been enjoying an elevated sense of openness, detail musicality and tonality that I have rarely gotten from a change in cables. Cable changes usually bring a change in performance for my system, but when I installed the New Generation Lotus cables throughout, my system took on more of a lifelike character and sonic purity. (Review in progress) [Mike Wright]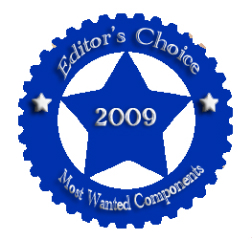 Entreq Konstantin 09 Cables (Interconnects $1,470.00/pr,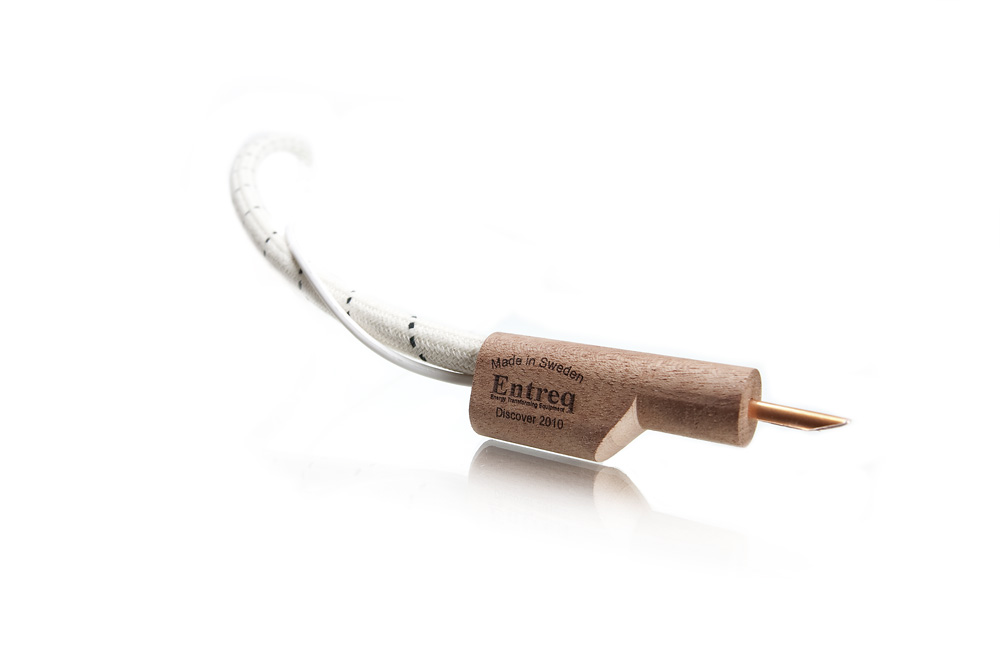 Speaker Cables $1,460.00/pr, Power Cords $830.00)
Simply some of the best sounding cables I've heard. The Konstantins are thoughtfully designed to minimize electro-mechanical influences and uses natural materials to have minimum impact on the environment. When I installed these cables into my system they made the amount of background noise and hum I heard, even from sensitive components like my FM tuner totally insignificant, getting the components out of the way and allowing me to focus on nothing but the music. What more can you ask your cables to do. [Dave Thomas]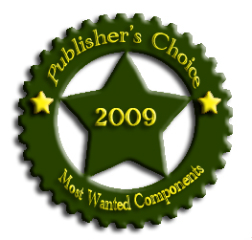 Entreq Konstantin 09 Cables (Interconnects $1,470.00/pr,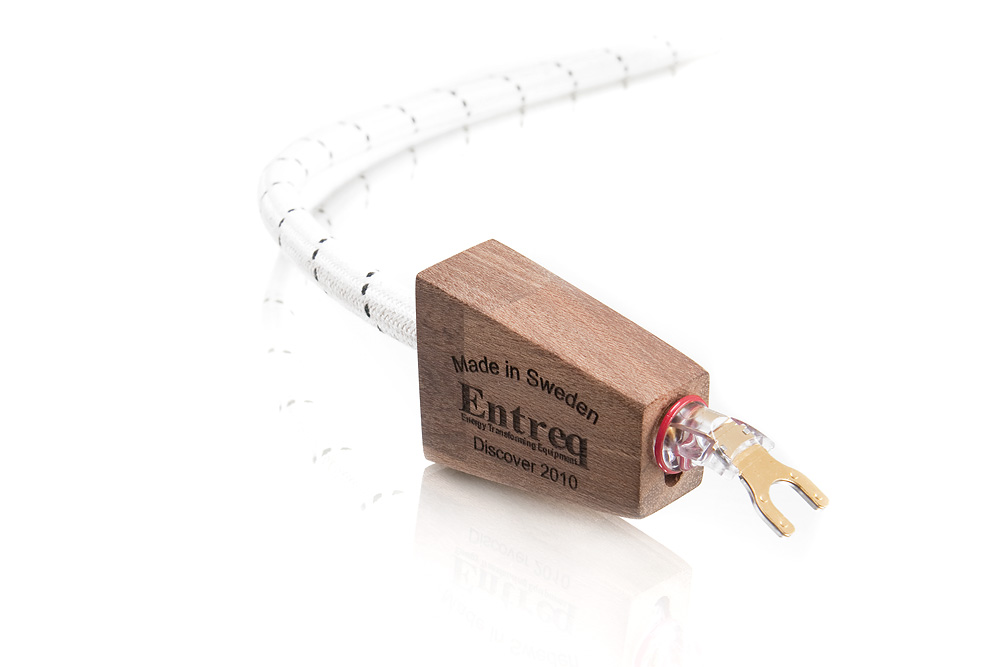 Speaker Cables $1,460.00/pr, Power Cords $830.00)
I must concur with Dave Thomas on the excellence of this Swedish high-end wire. The Entreq Konstantin possesses a very natural characteristic that produces a most relaxed atmosphere. The ability this cable has at lowering the noise floor is its most obvious strength. You don't know what dead quiet is until you give these cables a go. [Clement Perry]


Wireworld Cable Technology –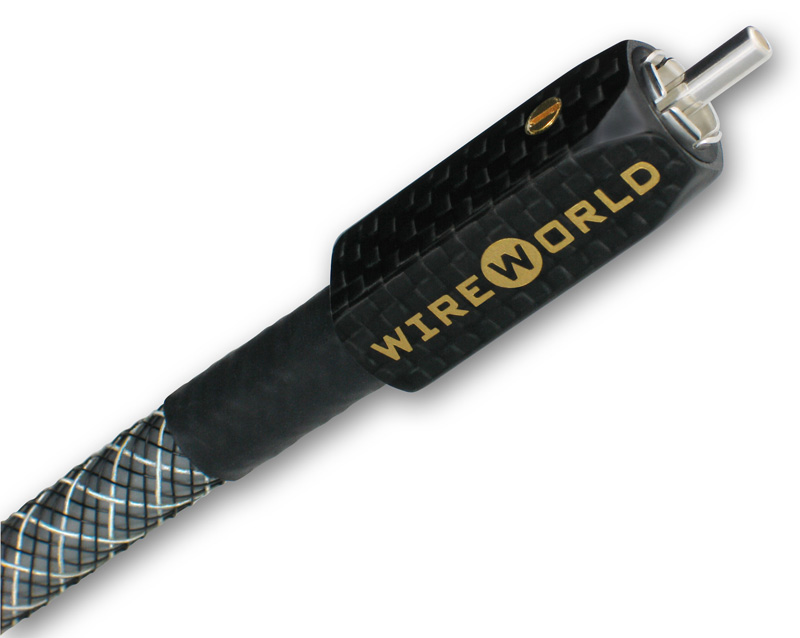 Platinum Eclipse series cables (single-ended or balanced - $2999.95; 5 ft speaker cable is $10,000 and a 2.5 meter of the special bi-wire speaker cable is $16,499.95)
These latest cables, both interconnects and speaker cables, from Wireworld Cable Technology, are undoubtedly the most accurate, tonally neutral and musically authentic as any cables I've ever had in my system. Quite frankly, I wasn't prepared for the significant difference (i.e., improvement) they would make and from my listening experience thus far, these cables are the finest I've ever had in my system. What they do is reveal reproduced music with outstanding detail yet do it in such a way where there is no irritating or unnatural etch to trick you into thinking you're hearing added detail. They also excel at eliminating subtle and almost undetectable levels of smearing that enhances the openness of the entire sound field and brings along with it noticeable improved dimensionality and clarity. Beyond this, there are enhanced dynamics and an overall coherence to the sound, from top to bottom, which are enticing.

Mating the interconnects with the speaker cables – I now find myself much less aware of the cables in my system. They just seem to get out of the way and provide me with a much more relaxed, but revealing, and musically enriched listening experience. Definitely not inexpensive but for what they do, or should I say what they don't do, their cost seems to be justified. [Bill Wells]


The Acoustic Revive RST-38 [19" x 14"] ($1,100.00), also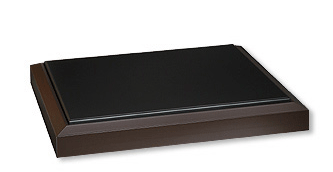 identified as an Acoustic Isolation Board, is unique among audio accessories. As I reported in two Random Noise columns, the board consists of a wooden base into which the purchaser pours a provided bagful of clear quartz-crystal bits ranging in size from coarse sand to fine gravel which he spreads out smoothly and covers with a wooden lid. With no little trepidation (I am among the meekest of audiophiles), I removed my Series 8 WATT / Puppies' spikes and positioned the speakers atop the under-boards. I left in place the tapered, puck-like assemblies into which the spikes screw, thus closely approximating the minimum recommended distance between Puppies and floor.

Acoustic Revive's Ken Ishiguro incorporates silk, tourmaline, quartz and several other minerals into a number of his designs, these quartz isolation boards being the latest additions to AR's product line. A smaller board, the TB-38 at 14" x 9" ($725), is intended for use, among other applications, with Acoustic Revive's power-distribution boxes.

In evaluating the quartz under-boards' effectiveness, one relies on his memory of how the speakers sounded on their spikes. Great then, even better now –– a tad richer with a soundfield to die for. And I can move the speakers about in quest of the perfect position, which, prior to the boards' implementation, was a far more difficult procedure. [Mike Silverton]

Acoustic Revive Isolation Platforms RAF-48 Air Floating Board ($2,400.00)
RST-38 Quarts Isolation Under Board ($1,100.00)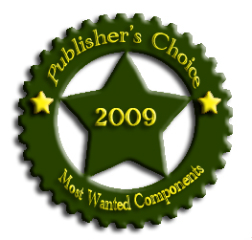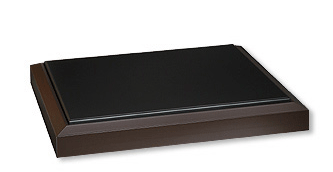 Consider me lucky to have the RAF-48 Air floating Board suspending my new and improved Nova Physics Memory Player/transport and the RST- 38 Quartz Isolation Under Board supporting the Behold Gentile integrated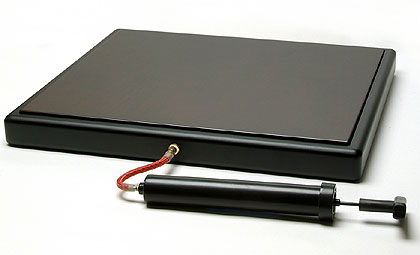 amplifier. The beauty and craftsmanship of these AR platforms do not relay their excellent functionality. I was impressed at how easy and relaxed the Behold Gentile became when placed atop the RST-38. Greater flow and buoyancy are the words that first come to mind. The RAF-48 supporting the Nova Physics Memory Player somehow enhanced the music's ebb and flow improving on micro and macro dynamics. To assume these devices merely work is a gross understatement. [Clement Perry, Dennis Parham, Carlos Sanchez]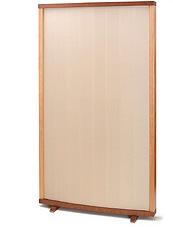 The Acoustic Revive RWL-3 Acoustic Panel/Conditioner ($1,200.00 ea) are without a doubt the most effective acoustic room treatment I've auditioned. These panels completely transformed my listening environment by further revealing the natural depth flow within each recording. Moreover, these panels sonic capabilities are matched by their meticulous build. They're easy on the eyes and adds a "I'm serious" look to your listening room. I have owned just about every type acoustic panel on the market today, the Acoustic Revive RWL-3 Acoustic Conditioners bests the competition quite easily and without fanfare. They are not cheap but consider them a must-have for anyone seeking to tame their sonic space. [Moreno Mitchell]
The Acoustic Revive RWL-3 Acoustic Panel/Conditioner ($1,200.00 ea)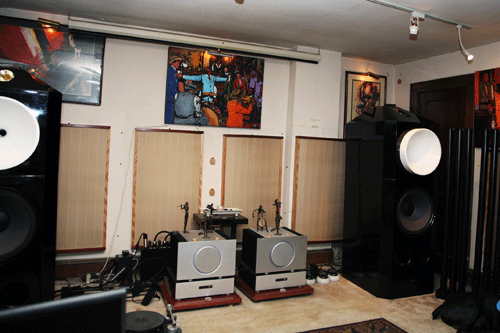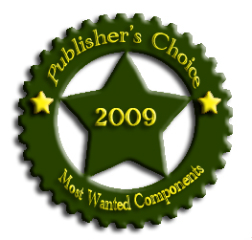 Here's but one product out of the many excellent Acoustic Revive designs, yet it has become my personal favorite. Like the RR-77, the RWL-3 is designed to impact solely on the listening room or environment - and lucky in my case, a dedicated one. I've a total of nine RWL-3s in my listening room and am looking at doing my ceiling now. Their results are THAT addictive. They made my room sound not necessarily bigger, but certainly more spacious and thus see through. My walls have become merely incidental and have nothing to do with where the music wants to go [Clement Perry].


Bybee AC Purifier ($4,500.00)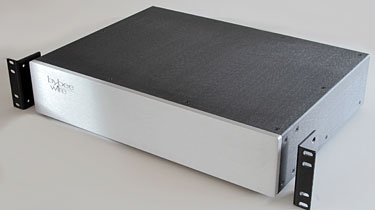 I provided a follow-up commentary to Clement's thorough observations of the Bybee AC Purifier last year. My feelings about this as being possibly the best AC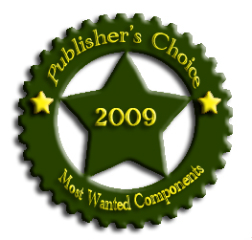 conditioner/purifier I' have ever heard has been further substantiated with more time. It allows the music to flow without any restrictions - in both frequency and tonality - whatsoever. The electrical noise factor is further dismissed. With the addition of the Bybee AC Purifier, spatial cues improved dramatically with nary a hint of exaggeration. As stated in my review, this is an accessory I refuse to do without. [Clement Perry, Moreno Mitchell].
Epiphany Stand Systems Celeste Reference Stand ($3,500-4,300.00)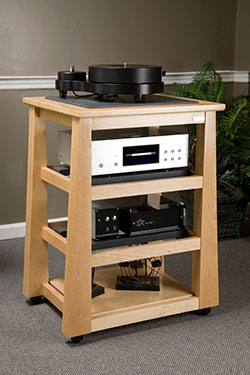 Anyone that knows me will tell you that I really don't put a whole lot of emphasis on equipment stands. As the level of the equipment I began to review got better, my needs for a good, quality, high end stand became quite obvious. In came Doug White from "The Voice That Is" and his Epiphany Stand Systems stands. In particular, the Celeste Reference stand has truly been a revelation. I can honestly say that every piece of review equipment I have put on this stand has been afforded the best possible platform from which it can show it's capabilities. Everything is quieter when on the Celeste stand, but at the same time, has more musical energy, information, detail, ambiance, and all this without introducing it's own sonic character into the music. (Review in progress) [Mike Wright]

Mythology Gyrotension 4-tier Isolation Rack ($4k)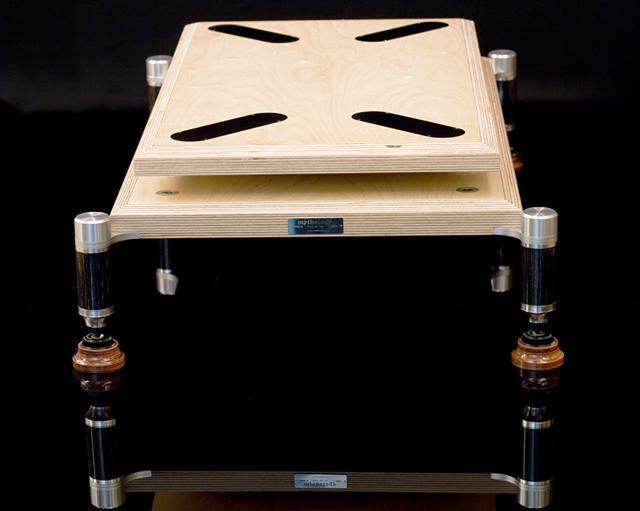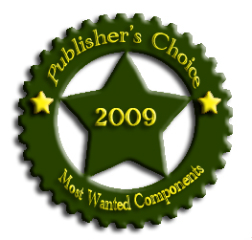 I first caught glimpse of this elegantly designed rack at the Rocky Mountain Audio Fest in the Mastersound/Echole/Kaiser room. I was fascinated by its weird Gyrotension mechanisms and wondered aloud if they actually performed as good as they looked. I was sent a review sample and must admit to the excellent performance of this product. I am astonished by this Korean-made product's attention to detail and look forward to sharing my impressions of its sonic contributions. [Clement Perry]