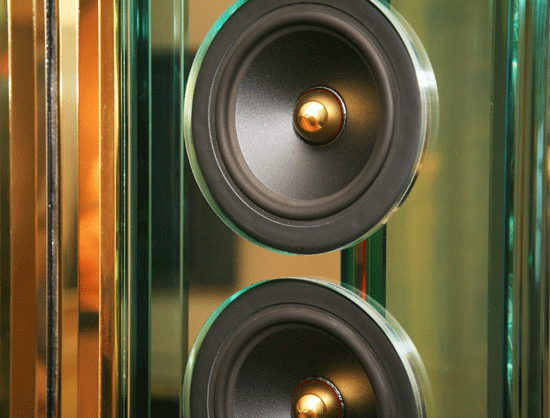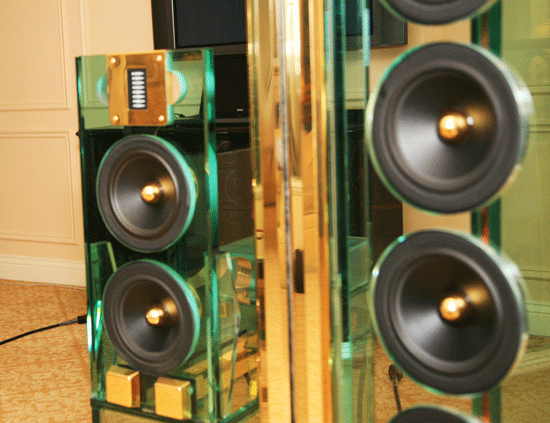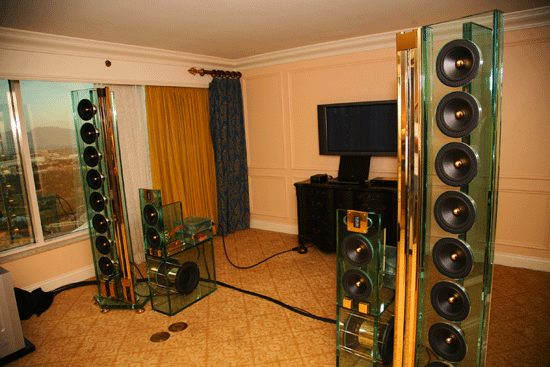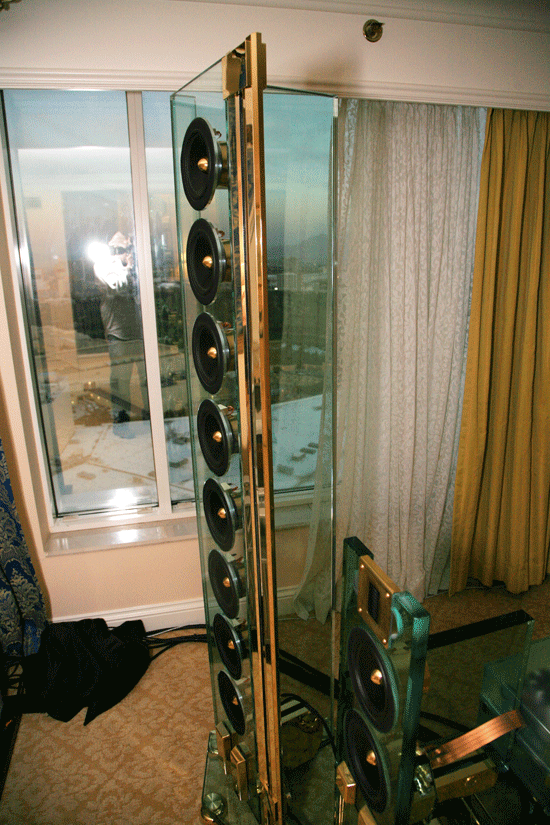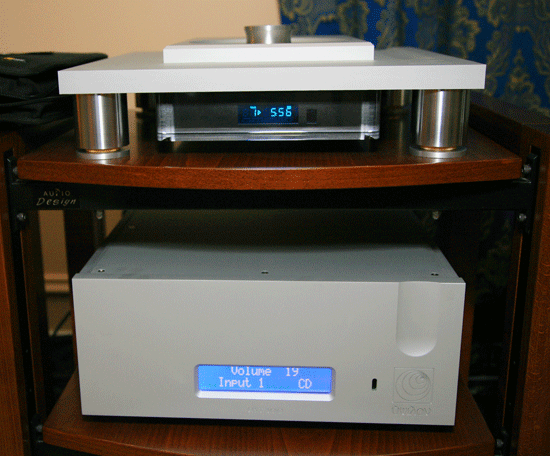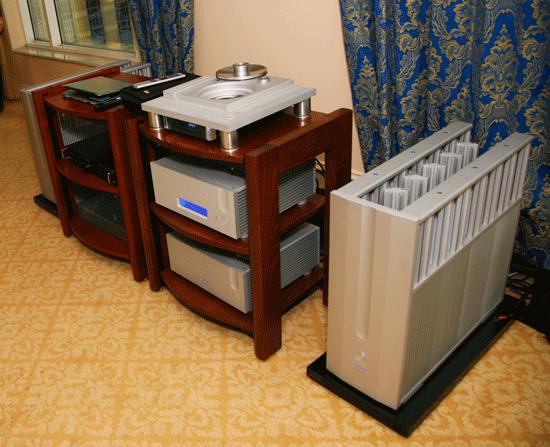 I made it a point to visit everyone else at the show this year first before entering into this room. To be honest, I wanted to avoid having to pick for a fourth straight year Best Sound for these outrageously expensive loudspeakers AGAIN! I was afraid of another price increase and but would have screamed out about it again in frustration as I had in the past.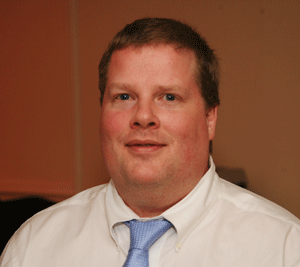 It was Saturday evening and the end was nearing for another wild and frenzied CES. My phone's ringing but I don't hear it due to all the loud music going on in the Venetian Towers. All I know is these missed calls appear to be from outside the US. Probably some manufacturers in Europe or Japan calling to ask about the show no doubt. Phone goes off again, but this time I'm staring right at it...Well it's Jon Rantila from Perfect 8 wondering "if I'm at the CES?" Yes, I replied. "Then get your ass up here and see if we can earn another Best Sound!" Well, to be honest, I've been trying to avoid you guys and don't know if I can make it to your room this year, I jokingly responded. Rantila wasn't laughing however. Ok, I'm on my way...
As I had mentioned in my earlier posts, this year CES had some really great sounding setups. The Soulsonic speakers really got my interest zooming since they sounded so much like the Perfect 8s. The Audio Note setup was easily the purist sounding electronics I had EVER heard - edging out the battery powered rig from Audio Consulting of Switzerland I heard in Munich two years ago. YG Acoustics always has something great to hear as does TIDAL, Bridge Audio Labs, Magico and Soulution. They all paled in comparison once again to the most realistic and high resolute system I've had the pleasure of hearing again. To be honest, I don't remember or recollect this system having had this level of resolution. And, this time around, being among the last, rather than first rooms visited, served as a good indicator on how good this system really sounded. AGAIN, I was blown away. The Perfect 8 are simply the least colored loudspeakers I know of and my choice again for Best Sound. Dynamics were so fast and seamless they just had me sitting there on the edge of the couch shaking my head wondering HOW?. Ultimately, the overall performance wasn't as sweet or pure in harmonics as the Audio Note setup but they're from two different worlds with very different approaches to Nirvana. Both work: the Audio Note approach is more cerebral while the Perfect 8's a visceral one. For me, I forced to choose, I would want this sound because it serves as a constant reminder of the Rules of the Three-Bs I want in the reproduction of music: Big, Bold and Beautiful. The Perfect 8 disarms the critical side of me and then engages me to ride along the waves of music it reproduces like nothing else I heard at this show. More impressive was the news Rantila shared about the price: they reduced the price from $375k back to $325k. Nice...when you drop them another $300k give me another call. I double-checked what I had written at previous CES events on this loudspeaker and all the sonic wonderment and excellence were still intact as they were when I originally encountered this incredible transducer....
Comments from 2010 - Best Sound AGAIN for me at this year's show turned out to be the Perfect 8 loudspeaker. This year Perfect 8 showed with Ypsilon electronics namely their model SET-100 hybrid amplifier and produced what I would qualify as the most breathtaking sound I heard at CES. Don't know much about these electronics except that their imported by AA Audio Imports and sound. The only thing I found disappointing was the price increase. The Perfect 8 folks seem to increase the price on this loudspeaker with each show and this year's $375k asking price makes this the most expensive loudspeaker to show at this year's CES.
Comments from 2009 - Best Sound at Show for me came - once again from the same room I voted for last year - the Perfect 8 / Bridge Audio Laboratory setup. I am somewhat ashamed that a loudspeaker like the Perfect 8 costs $300k, and the BALabo amp/pre combo retails for $140k (a $45k Zanden digital front end was different from last year). Yet, the sound was so right, so organic and tonally correct, I could easily see myself springing for them if money was absolutely no object. Bridge Audio Labs of Japan designs some very intriguing electronics that I think would rival almost anything out there in terms of its ultra-low noise floor and organic rightness: qualities that's earned my vote for a second straight year in a row! On the contrary to the little Magicos, listening to a system this big and ostentatious, one expects much, yet this system delivered the goods - then some.
Comments from 2008 -
Bridge Audio Labs' electronics are hardly affordable but its physical look and sonic performance proved, in conjunction with the "Force" loudspeakers, revelatory to these ears. Very seldom have I been so taken by a product particularly under show conditions. Yet, this system, using a relatively affordable Accustic Arts standard CD player had me totally transfixed on its performance. Every single song I threw at this rig from my personal CD collection sounded harmonically as well as spatially remarkable. I'm not going to say the sound could mimic what I hear now from horns on a dynamic level, but then again, this isn't a horn and from the perspective of a sheer line source, this was about as good as I've ever heard.

I argued, fussed and fought over the silly price but could not find anything to fault with regard to the "Force" sonic capabilities...of course with those remarkable electronics from Bridge Audio Labs. Stunning.
That's my show report and I hope you enjoyed it.
See you in Munich...