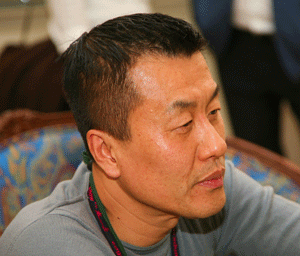 I didnít know what to expect from the Consumer Electronics Show this year, but I knew I was going to have a blast. I missed last yearís show so I knew I would have a chance to catch up with old friends and besides, itís always nice to get away from the cold and the snow in New York. Also, itís great that T.H.E. Show was once again being held at the Flamingo which is only a 10 minute walk from the Venetian. This has proven to be a very smart move. The 2009 T.H.E. Show was so dead that it felt like being at a funeral home. But this year there seemed to be more people and more activity at both venues. Maybe itís a sign that the economy is looking up too.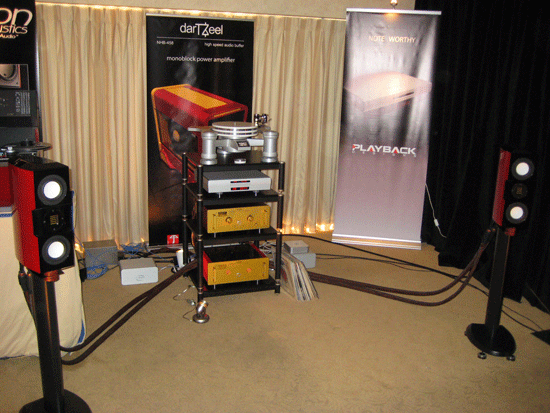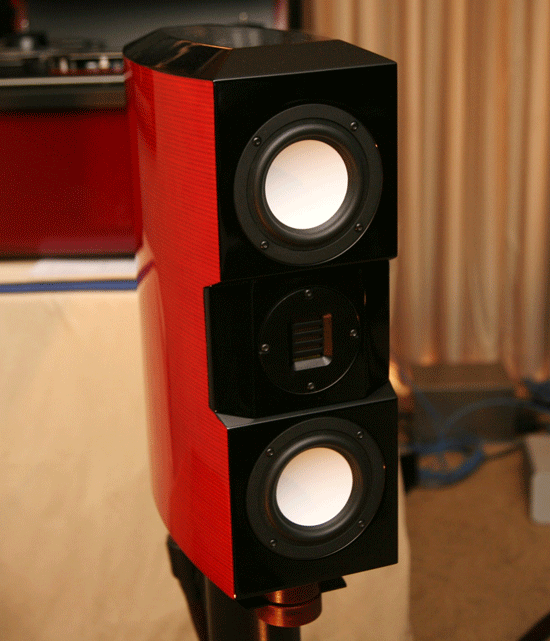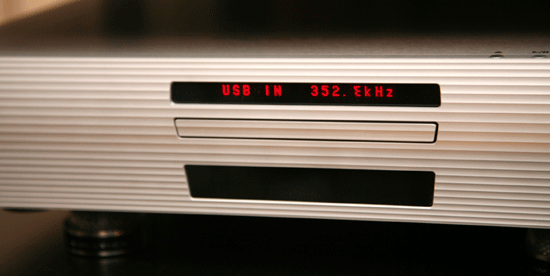 Jonathan Tin of Blue Light Audio put together one of the most surprising sounding rooms. When I walked in I heard Tin Pan Alley: one of my favorite blues song by the one and only Stevie Ray Vaughn. Stevie sounded alive and full-bodied; so much so, that I was expecting to see a pair of full-range loudspeakers. But much to my surprise, the music was coming from the Evolution Acoustics MM Micro One ($2k) loudspeakers which measure only 18Ēx7Ēx12Ē (hwd). They were part of a system including a DarTZeel, NHB-108 amplifier ($25k), NHB-18NS preamp ($30k), and Playback Designsí newest CD player the MPS-3 ($8,500 with USB Input). Surprisingly, all of the cables were also from Evolution Acoustics, and they had the MM Micros singing, and I was just amazed at how well they performed. It just goes to show you that you donít always need to spend big bucks to get good sound. The MM Micro One should become available in March.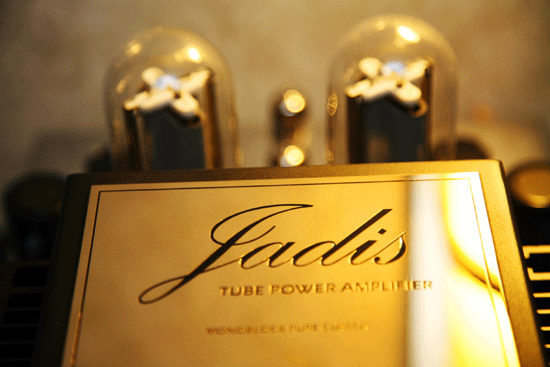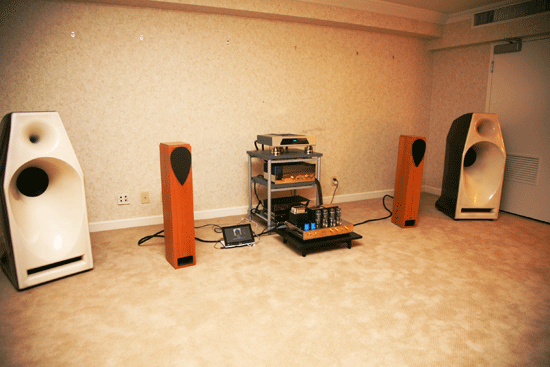 I was very excited to see Jadis with all new products for 2011, including loudspeakers. The Jadis room produced wonderful sound; it was very dynamic, open and truly natural sounding. The new Olympia horn loudspeakers ($52,650), which were beautifully and uniquely crafted from composite materials of Kevlar, carbon and a special mixture of sand and marble, were part of a system which included the I35 integrated amp ($8,100), which produced 30 watts in pure class-A, and their Orpheus CD player ($18,225) with tube output stage and a USB input. In a static display were the JA120 mono amps ($26,325) and SE845NEC mono amps ($28,350).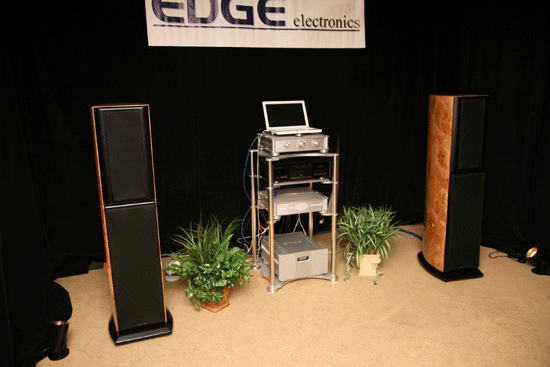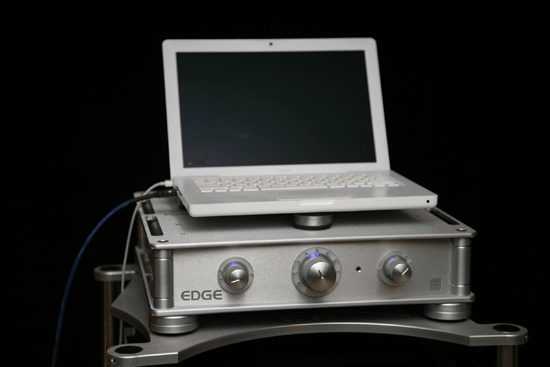 The Acoustic Zen Crescendo ($16k) is a 3-way transmission line, floorstanding speaker with five drivers, that offer true full range response from 20Hz to 30kHzz. The Crescendoís were driven superbly by the excellent Edge Electronics NL 10.2 stereo amplifier ($17,388). The G2 solid-state preamplifier ($5,898), comes with a remote battery and is AC operated. The digital source was a heavily modified Pioneer Elite CD player and AFC-2 line conditioner/filter ($3,578). Lastly, the Cardas Clear cables completed the system. The system sounded very impressive and didnít cost a fortune like many of other rooms I covered. The sound was transparent and detailed and very musically involving. I can hardly wait to spend some time with the Edge electronics in the comfort of my own home!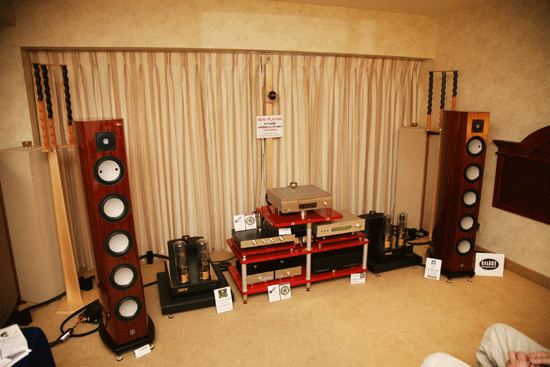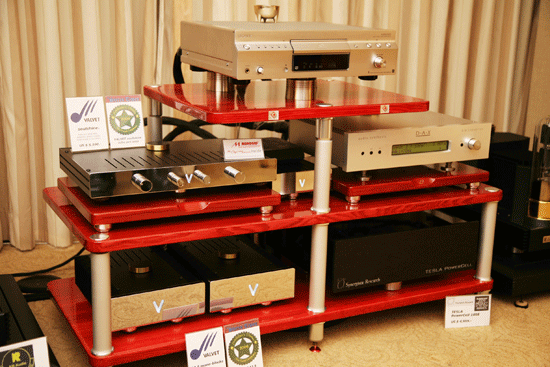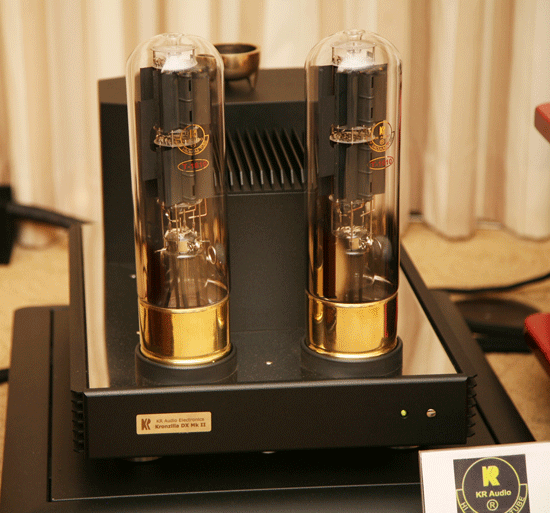 Alfred Kainz of Highend Electronics put together a wonderful sounding room. Heís the importer for Consensus Audio Engineering of Austria. I actually use the Conspiracy loudspeakers ($41,700) as my reference. The Conspiracy is a three-way full range design (18 Hz- 35 kHzz/-3db). It was being used in two systems: System 1 featured the Valvet A3.5 class-A mono amps ($5,590) and System 2 had the KR Audio Kronzilla DX MKII mono amps ($32k). Both systems included a Valvet Soulshine ($5,590) tube preamp, Audio Synthesis DAX ($6k), and Sony XA9000ES CD player ($3k). All the equipment was sitting on a beautifully made Italian component stand, the Gregitek Stab Tower ($3,900). A variety of cables were used including: Gregitek Omega reference interconnect ($1,590), Consensus CMFC ($3k) and Audio Magic Liquid Sorcerer ($1,700), and Synergistic Precision Ref. ($1,800) power cables. Both systems sounded marvelous. They were very detailed, transparent and provided an organic sound, especially System 2. The tube magic was very obvious; it was more seductive in a good way with a touch more body and weight. When System 2 was playing I noticed that Dr. Eunice Kron looked very content indeed.