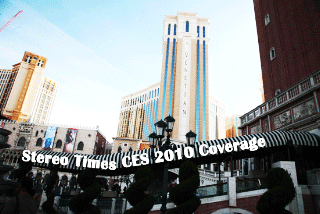 Top Flight setups at CES 2010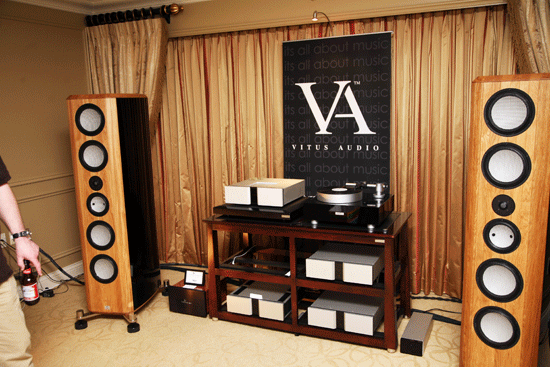 Hans Ole Vitus put on another outstanding demo that this year featured the Bergmann tone-arm and 'table and the $165k Marten Design Momento loudspeakers. As expected, this setup was among the Best of Show, and shows what a great synergy can immediately do. I loved the ease, tonality and presence this system produced.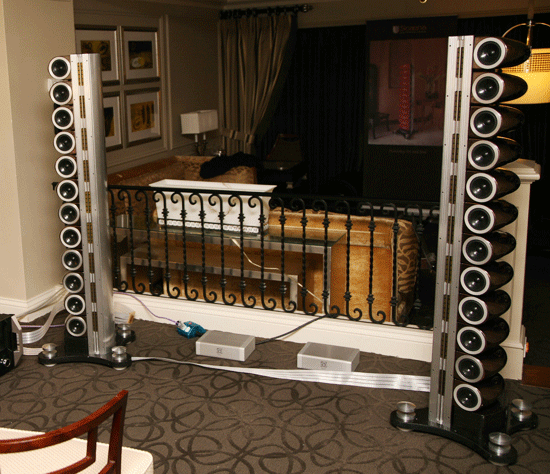 The super-fast Scaena Model 3 line-array loudspeakers ($55k) did a magnificent job of allowing this listener to just sit back and relax while the music just massaged my soul. This was easily accomplished with a set pair of McIntosh mono amps. Of course, dCS was the source while all cabling was by way of Nordost.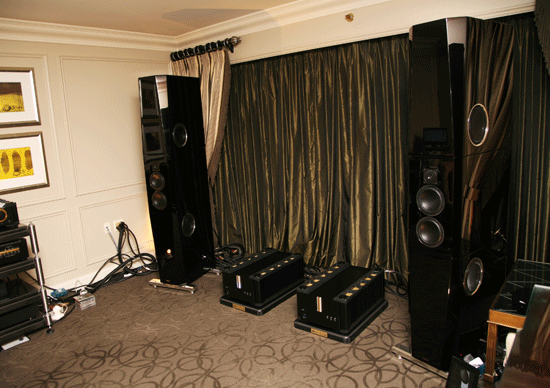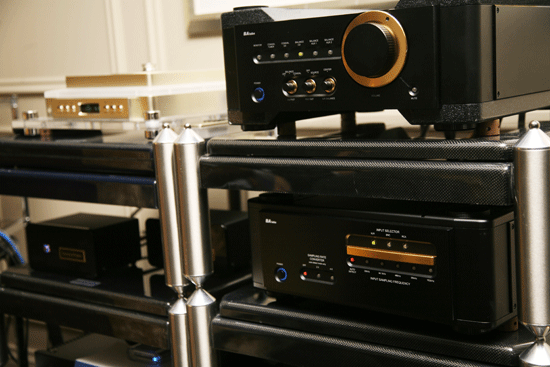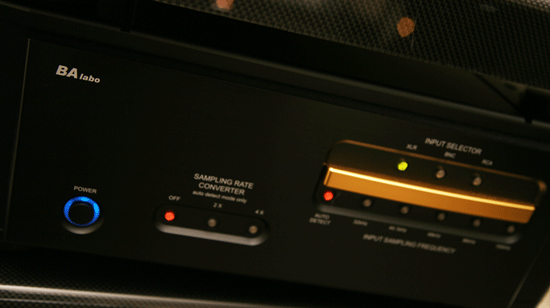 Now, down to Best of Show (for these ears)...The 3-tier stacked modules that make up the German-made Tidal Sunray loudspeaker ($176k incl diamond tweeter) using Bridge Audio Laboratories (BAlabo) electronics -including their new DAC - really had this room singing by the 2nd day (last minute burn-in assisted in a hardness that went away after the first day). BAlabo electronics is manufactured and designed in Japan and imported here by Fred Nadel of Pure Audio. Kerem Küçükaslan's Echole Obsession line of interconnects graced this system as well. Sonic-wise, the sound was impressively fast and dynamic, with a sense of harmonic rightness that easily put me at ease. Bass energy was a bit on the full-side considering the smallish size of the room, but all in all, I would nominate this as being my second most favorite sounding setup at this year's CES!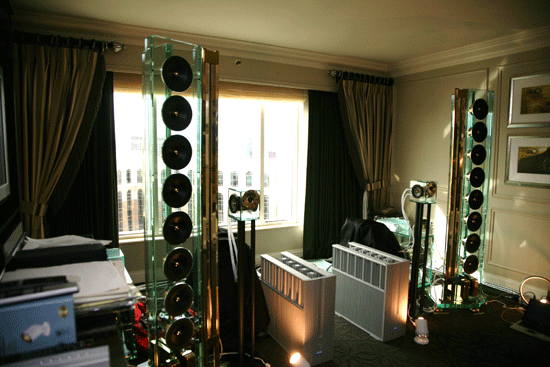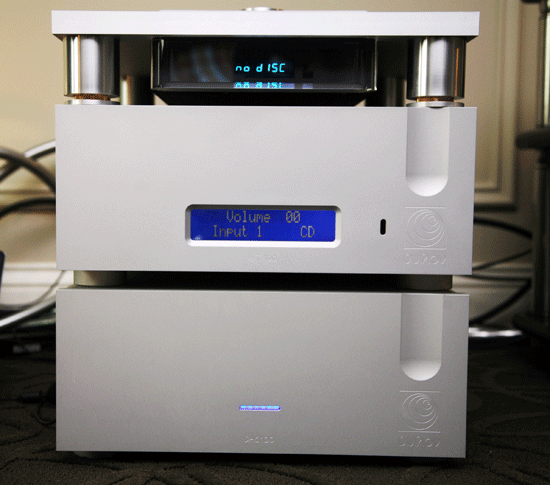 Best Sound AGAIN for me at this year's show turned out to be the Perfect 8 loudspeaker. This year Perfect 8 showed with Ypsilon electronics namely their model SET-100 hybrid amplifier and produced what I would qualify as the most breathtaking sound I heard at CES. Don't know much about these electronics except that their imported by AA Audio Imports and sound. The only thing I found disappointing was the price increase. The Perfect 8 folks seem to increase the price on this loudspeaker with each show and this year's $375k asking price makes this the most expensive loudspeaker to show at this year's CES... but not the most expensive I've heard. That title goes to....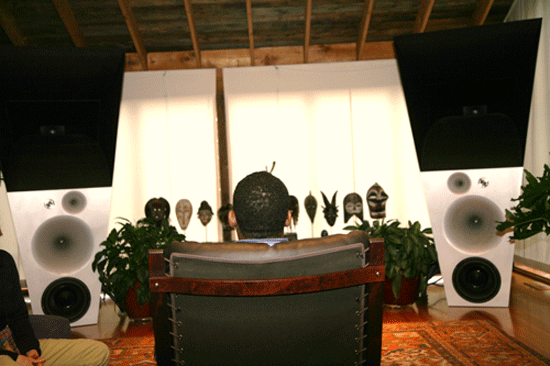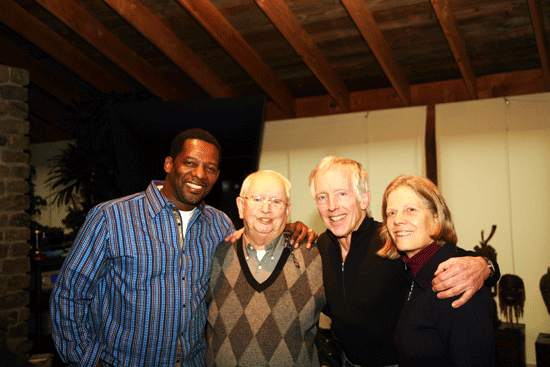 (l to r) Jack Bybee, Dr. Jim and Abby Langham)
A Day in the Life With Dr. Jim and Abigail Langham, Behold electronics and The Magical Magico Ultima loudspeakers