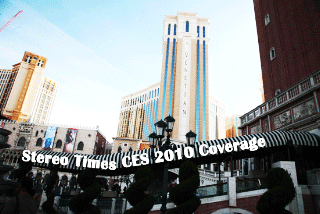 Dave Thomas and I caught up with one another and traveled over to the Flamingo to attend T.H.E Show's 5:00PM seminar, given by The Absolute Sound's Founder Harry Pearson himself, entitled "Reflections on High-End." Before attending we walked into a "Live versus the VMPS 50 Loudspeaker ($12k)" hosted by VMPS prez Brian Cheney. This event was replete with live musicians and fancy tube mics hooked up in all sorts of fancy ways versus 2-channel DSD on-sight recordings.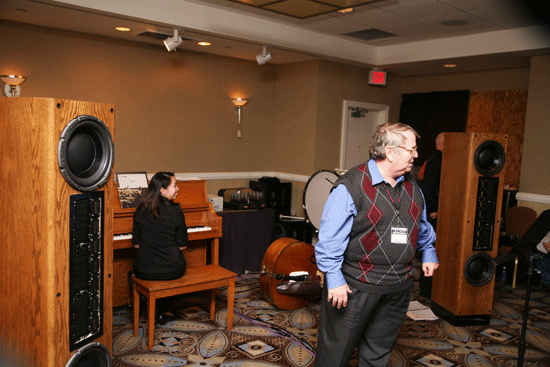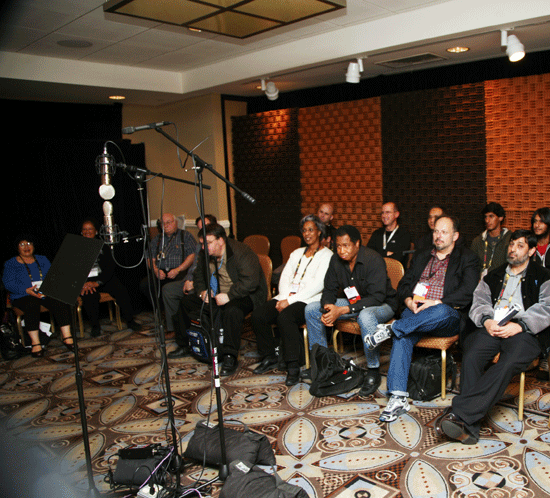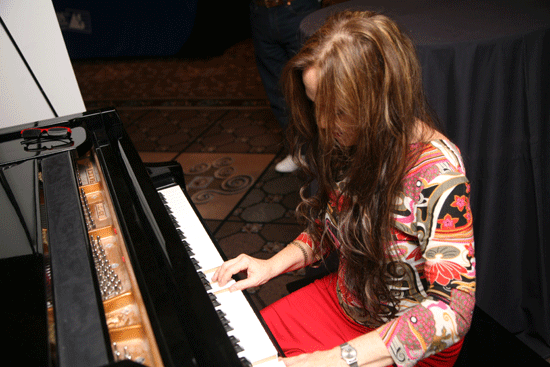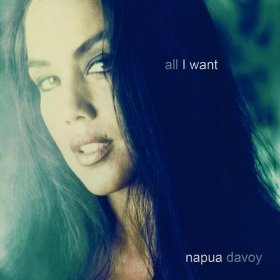 In this very same room, Napua Davoy premiered her new compilation disc, "All I Want." In this collection, Davoy captures your fantasy and your soul in a diverse presentation of styles that range from jazz to opera, yet flow seamlessly into one another. Napua translates to "flower" in Hawaiian. Just as the image of a Hawaiian flower conjures up a beautiful fragrance, Napua's vocal talent brought forth an undeniable beauty to sound.
Reflections on High-End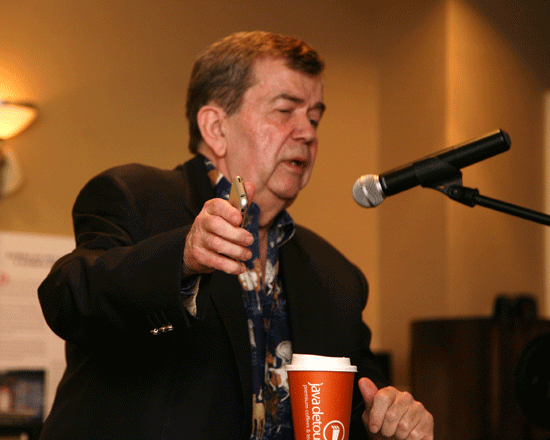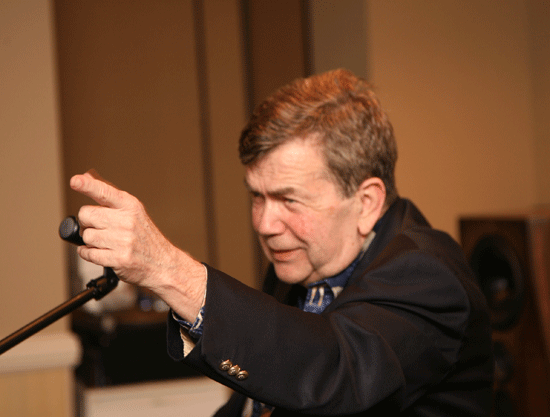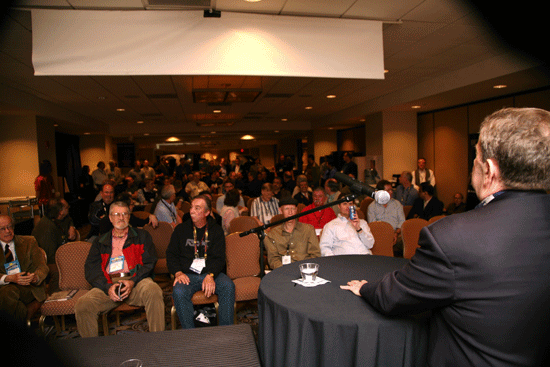 It was immediately obvious that HP's knowledge of our beloved high-end industry, from its early infancy stage to where it presently resides is deep and illuminating. It was nice to hear him speak optimistically about the future of high-end rather than its quick demise. For example, instead of berating portable on-the-go devices like the iPod, HP seemed almost cheerful about the untold thousands of potential audiophiles out there who could potentially find their way into our beloved hobby, thanks to that very device.
When it came time for questions and answers from the floor, I was quick to raise my hand and state "HP, knowing what you do about state-of-the-art CD player today, what's your impression of how they compare to the Nova Physics Memory Player now that you have one in your possession?" His response was simply "A review is in the works...and YES, I am a great admirer of its capabilities and what the future holds for this product." Basically, that says it all about what I wrote about and what many others have experienced.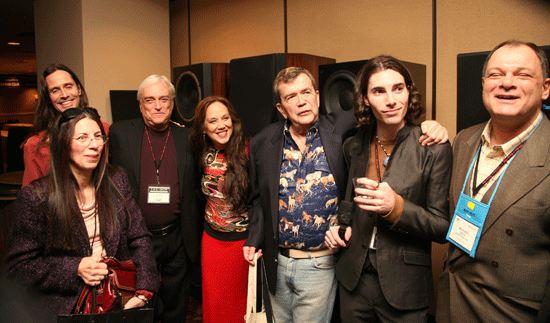 Post seminar activities included a photo session with (l to r) Edge Audio's Steve Norber, MaryAnn Levy, T.H.E Show's affable prez Richard Beers, singer Napau Davoy, the inimitable HP along with Mark and Mike Levy.