CES 08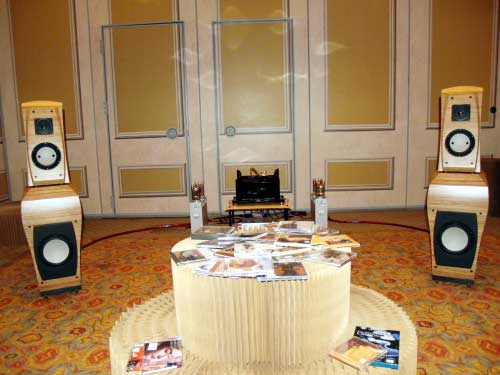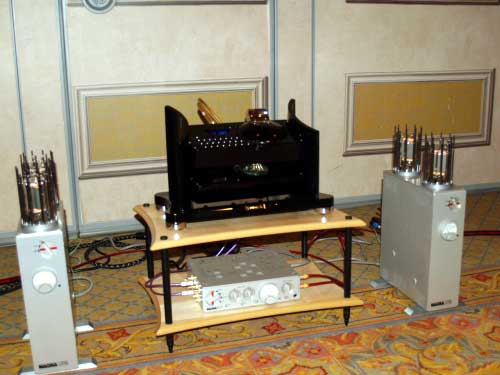 After taking a seat in front of this marvelous setup I was hardly able to leave the room. I pulled out all the stops musically as my CD samplers had everyone there asking "who's that? and what's that?" the entire time. As a matter of fact, I left the room three CD shy but didn't mind at all. Hey, isn't sharing cherished music's what this hobby is all about?
Launched officially at the NY HE Show last May, Lominchay loudspeaker showed their Chagall ($48k with diamond tweeter). Cabinetry is second to none as these loudspeakers are handcrafted from a single block of wood without the use of any machinery whatsoever. Electronics featured Chord digital and Nagra mono amplifiers and linestage. Cabling was all Cardas.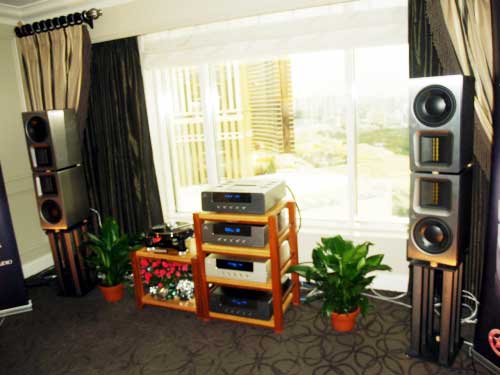 Abbingdon Music Research (AMR) had a double stack of their ribbon monitor loudspeakers and electronics showing with great sonic results.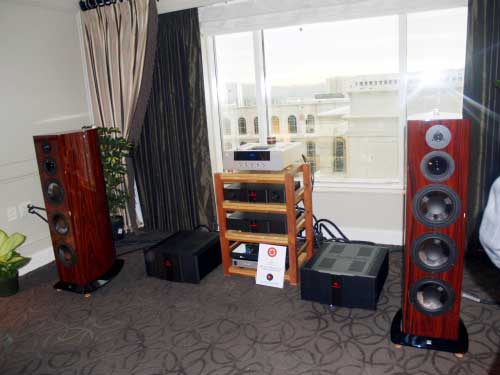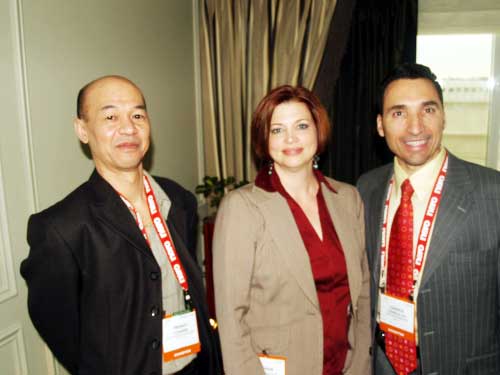 [Franck Tchang (left), Bonnie and Darren Censullo take a time out to pose for our camera]
AMR's US importer Darren Censullo of Avatar Acoustics put on what I would qualify as perhaps their best sounding room these ears have heard thus far. Featuring, Acoustic Resonator designer Franck Tchang's newest Tango, Platinum version, loudspeaker ($27k, in 16 assorted finishes no less). The Karan Acoustic's reference ref pre with phono ($15k), 1500 watts per channel Karan mono amplifiers ($50k pair), and the newly revised AMR CD player ($8,500) served up the music wonderfully. Cabling throughout featured Avatar Acoustic's new Current Cable. Personally, I'm very fond of Tchang's Acoustic Resonators and thought it was a big step, if not a dangerous one, for him to launch a loudspeaker with no past history in loudspeaker design. I've visited Tchang's home and have seen up close and personal on many occasions and will say there are few folks I met that can match his absolute devotion to his craft as well as his appreciation for music. That said, I didn't think Tchang could make a loudspeaker so delightfully rich and harmonically full while distancing itself from sounding anything resembling a box design.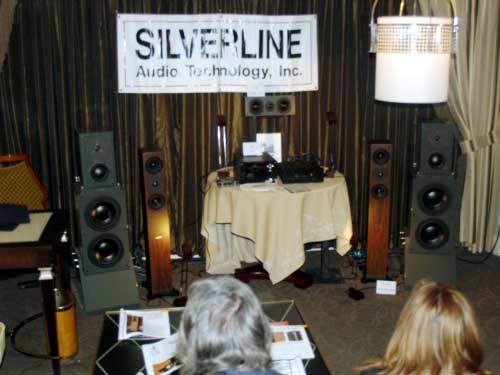 Alan Yun of Silverline Audio put on a show that featured his seldom shown granduer II loudspeaker ($18k), shown next to his very popular Prelude model ($1,200). As only Alan Yun could, he put on a magic show once again, making a loudspeaker disappear. This time however, it featured an even bigger loudspeaker than his previous act that used his $600 minuet mini-monitor.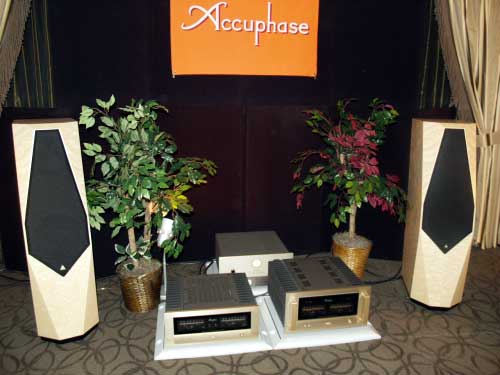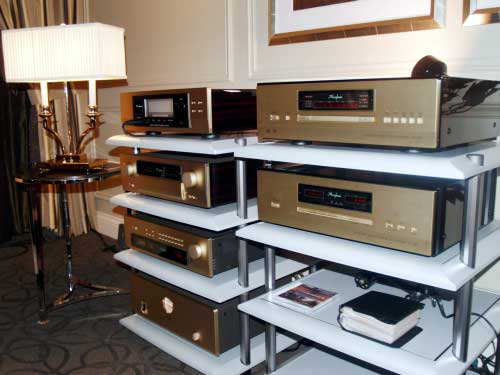 Accuphase of Japan put on a hardware delight for show attendees. Not too auspicious was the handsome Avalon Acoustics Eidolon loudspeakers. Sound was natural and very accurate on a three-dimensional plane. I simply love the overall look, feel and rose-colored tint of Accuphase, not to mention their legendary sonic performance.