Raysonic CD-138 CD Player
For the Love of Music
July 2010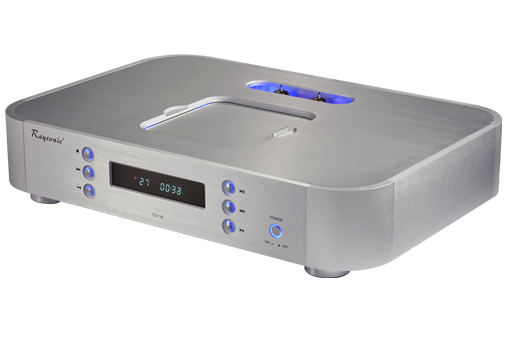 Hope
Thank goodness for Stephen Monte, owner and operator of NAT Distribution in Bensalem, Pennsylvania. For years he's been making affordable high-end audio accessible via an array of some the most beautifully built and musically satisfying audio gear around. I've had the privilege of reviewing many of the products that he represents from companies like Opera-Consonance, Sound Quest, and now what may be the best of the bunch, Raysonic.

Raysonic is based in Toronto, Canada where the design, development, and marketing of their product line takes place. They also have a manufacturing facility in China where they use state-of-the-art CNC metal cutting and metal forming and fabricating machines to craft some of the most gorgeous looking high-end gear you'll ever see. Couple that with prices that are shockingly low (by high-end standards) and you've got what might be considered a nearly miraculous value. Think Plinius build quality at about half of the cost.

Back in April, Monte was kind enough to send me Raysonic's CD-138 tube CD player to review. It was as lovely and well built as all of the Raysonic gear that I had heard at previous shows, and at a price tag of only $1,950, had me praying that it sounded as good as it looked. I know, I know, and you're right, the gorgeous millwork and low prices won't mean a damn thing if the gear doesn't satisfy musically. But in this day and age when it is important that your audio system integrates into the aesthetics of your home, you can't under estimate the importance of a good-looking piece of gear in your living room.

About Those Looks
All Raysonic components bear the same family resemblance: bulletproof construction, gorgeous silver 8mm brushed aluminum chassis, smooth curves, soft cobalt blue backlighting that enhances the knobs and buttons, and the "Raysonic" logo neatly tucked into the upper left corner of the faceplate.

The CD-138 features a small LED display which is flanked by three buttons on each side. These buttons are of course for the unit's basic operating functions. Speaking of function buttons, the remote for the CD-138 is no joke. For an under $2K CD player, you get a remarkably well-made, full featured remote made of the same brushed aluminum as the chassis. Did I mention it can control volume as well? A nice touch is the display dimmer which allows you late night listeners to enjoy maximum darkness. This is a thoughtfully designed piece folks.

On top of the chassis is a smooth sliding door where you load and unload your discs. Just above the door is a window that exposes the two 6922EH Russian vacuum tubes mounted in ceramic tube sockets. The rear panel is even simpler; there you'll find a coaxial digital output, balanced (XLR) and un-balanced (RCA) analog outputs, and a fuse protected AC receptacle. That's it. On the inside you'll find neatly laid out circuit boards, featuring Mundorf and Solen capacitors and a large noiseless C-core power transformer. There's a Cirrus CS4398 24/192 upsampling DAC and a Philips transport which is suspension mounted in order to isolate it from the chassis and minimize vibration. All in all a fairly simple device, right? Well, I think that's the whole point. This is a straight forward, two-channel, class-A triode tube design that strives to do no more than play music; kind of refreshing when you think about it.


Down to Business
Okay, so we've got great looks, great build quality, and an affordable price tag. But the one thousand nine hundred and fifty dollar question is: Do we have music? In a word, yes. Oh baby, yes.

Free of the encumbrances of trying to be all things to all audiophiles the CD-138 eschews all of the ups and extras that many players try to include in order to keep up with the digital Joneses. There are no digital inputs for additional components such as USB connections for iPods and such. There are no analog inputs so you can't use the unit as a preamp, though there is a coaxial digital output that will allow the use of an external DAC if you so choose.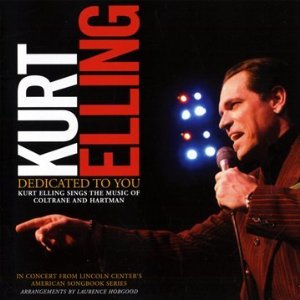 I began my listening with some live jazz from my man Kurt Elling's Dedicated To You [Concord]. The first two tracks on this excellent disc, "All Or Nothing At All" and "It's Easy To Remember", ended the suspense as it became immediately apparent that the CD-138 was indeed a musically satisfying player. Imaging, soundstage size and depth were all right on the money. That good old tube air was very much present as well. But when I got to track four, "What's New", that's when the CD-138 really delivered the goods. This track is an instrumental featuring the great Ernie Watts on tenor sax along with the Laurence Hobgood Trio. I remember writing in my notes: "3-D, 3-D, 3-D!" There was a palpable three-dimensional presence to this performance that was breathtaking. Front-to-back and side-to-side placement of musicians and the size of the performing space were so clear that I was able to see in my mind what the venue and stage looked like. I took the liner notes out of the CD case and sure enough there was a picture of the performers onstage and it was exactly as I had imagined it. It usually takes a whole lot of dough to get a player that can do that so well.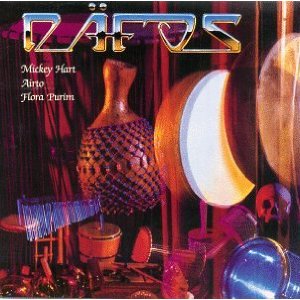 As pleasantly as the CD-138 rendered the Elling disc, I knew that it would also have to handle far more dynamic recordings in order for it to be considered something that is truly special. Mickey Hart's Däfos [Rykodisc] presented just that sort of challenge. Track three, "Reunion", is performed in three parts and all three parts are rich with Bobby Vega's bass thumping and scads of sonic artifacts. And of course track seven, "The Gates of Däfos" is well known in audiophile circles for its violent percussions and deep, deep bass. The CD-138 does a fine job with this disc too, maybe not with quite the same level of resolution during extremely dynamic passages as units like Classe's CDP-502 or the Wadia 381i, but those units are way more expensive than the CD-138 while the musicality difference is on only slight. The deep bass was quite good, as was the midrange, and the upper frequency transients had good extension.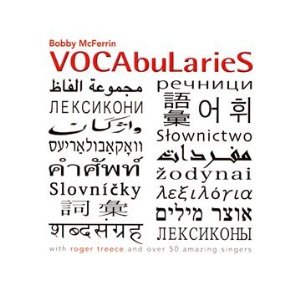 A disc that I really enjoyed listening to on the CD-138 was Bobby McFerrin's VOCAbuLaries [Emarcy B00114036-02]. This disc features McFerrin's usual vocal acrobatics, but this time he is joined in large part by his "Voicestra" for some awesome improvisational ensemble performances. One of my favorites is the first track "Baby", which is sort of a cool acapella re-imagining of the Talking Head's "Up All Night." This ensemble has tremendous range and rhythm and is rendered pleasantly by the CD-138. Track two, "Say Ladeo", adds bass, percussion, and synthesizers to the mix and is a little more of a pop song, but it's still made very enjoyable because the nature of the vocal ensemble is kept intact and the instruments actually enhance the song. Very nice.

Conclusion
Given the still down economy, it's nice to know that great high-end equipment can still be had at reasonable prices. Sadly, the music retail industry may dictate that many people will begin building music libraries via the internet, music server downloads, etc. and CD players may soon become more like… well, turntables. But if you're still inclined to anchor your stereo system with a gorgeous looking and sounding CD player, that won't jeopardize the family's nest egg, then I can't think of a player anywhere near this price range that I could recommend more than the Raysonic CD-138. Bless you Stephen Monte!






Specifications
Vacuum Tubes: Russia 6922EH x 2.
CD transport: Philips VAM 1202.
Conversation rate: 24bit / 192kHz..
Output Level: 0 - 2.7V.
Frequency Response: 20Hz - 20KHz, ± 0.5dB.
Separation:>93dB.
S/N Ratio:>100dB.
Distortion:<0.003%.
Dynamic Range: 102dB.
Output impedance Single Ended RCA-110 ohms.
Output impedance Balanced XLR-175 ohms.
Digital output: 75 ohm.
Power Consumption: 35 watts.
Remote volume control: yes.
Dimensions: 48L x 33 W x 9.6 H (cm).
Operating Voltage: 100-120 VAC. 50Hz/60Hz (220-240VAC 50Hz/60Hz).
Weight: 11kg.

Price: $1,950
Features
True balanced Push-pull top Loading CD-Player.
Real class-A triode vacuum-tube output stage.
Very compact output buffer.
2 x 6922EH triodes tubes-Russia.
Ceramic tube sockets.
Warm up function-extends tube life time.
1pc CIRRUS CS4398.
Upsampling 24bit/192KHZ.
Philips CD transport mechanism.
Suspension system to isolate the CD-transport from vibration.
Mundorf MKP capacitors.
Solen-MKP capacitors.
Large noiseless C-core power transformers.
Mirrored display glass.
Display dimmer & mute function.
Metal remote volume control.
Background light display LED ON/OFF function.
Crafted high grade 8mm aluminium-brushed and anodized chassis: black or silver.


Address:
Raysonic Inc.
P.O. Box 46565
Toronto Ontario
M1T 3V8 Canada
Tel:+1 416 318 6038
Email: sales@raysonicaudio.com
Website: www.raysonicaudio.com

U.S. Distributor
NAT Distribution
2307-Rear Bristol Pike
Bensalem, PA 19020
Tel: 215-953-9099
www.natdistribution.com