Blue Circle Audio BC501 Digital to Audio Converter
What a Difference a DAC Makes!
July 2007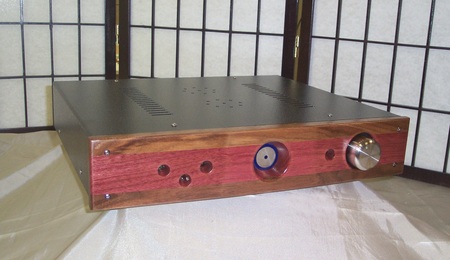 The Blues
A while back, fellow StereoTimer and a good friend over the past twenty years, Mike Wright, called and asked me if I would be interested in doing a review of the Blue Circle Audio BC501 digital-to-analog converter (DAC). Not that my schedule doesn't get a little crowded from time to time, because it does, but Mike, not wanting to be accused of cornering the market on Blue Circle reviews decided to share the wealth.

Normally I don't like to take on projects without having some knowledge of what I'm getting into. But since I knew Mike's taste I felt confident that the BC501 review would be an exercise that I would find interesting. I'm sure Mike also remembered how I gushed over the BC208 Mono Hybrid Amplifier that he reviewed a couple of years ago. So I told him I'd be thrilled to take on the BC501. Thrilled is actually an understatement because before Mike could hang up the phone I was in my car headed out to the suburbs to pick that DAC up.

Blue Circle Audio has been around for quite a while now and designer Gilbert Yeung has received numerous accolades for his amplifiers and preamplifiers. Now he has decided to build a DAC because like most engineers, he felt that he could build a better unit than what it is currently available on the market.

Thoughtful design and rock solid construction have always been hallmarks of Gilbert's products. But so too is his quirky sense of humor. After all, this is the same guy who turned some ladies pumps into a pair of monoblock amplifiers.

In order to demonstrate the variety of materials and colors that his products are available in, he has built products using some interesting color choices. He once sent Mike an amplifier for review with a bright yellow faceplate and red chassis. Mike aptly nicknamed it the "Ronald McDonald" amp. It was no different when I received the BC501, it was pink … bright pink.

Despite the odd color choice, the BC501 is 17.25 inches wide, 3.75 inches high, 16 inches deep, and was quite hefty to hold. In the center of the faceplate is Gilbert's signature illuminated blue circle power indicator. To the right is a selector switch for the three inputs: single-ended (RCA), balanced (AES/EBU), and ST fiber-optical. To the left are lights for indicating phase inversion, de-emphasis, and signal lock.

On the back are the three digital inputs that I just mentioned plus two sets of analog outputs: single-ended (RCA) and balanced (XLR). Rounding out the rear panel connections is a hospital grade power cord with a Neutrik PowerCon twist-lock ac connector. Gilbert feels that the Neutrik connector has better connectivity and sounds better than the popular IEC connector that is found on most equipment. The BC501 does not have a power switch so after I connected the digital out cable from the Bel Canto CD-1, and ran the analog outputs into the Bel Canto Pre3 preamplifier, "presto," I was ready to go.

DAC's Incredible
I knew the BC501 had been broken in already because it had just come back from an industry trade show and Mike had already listened to it for a while. So I wasted no time getting into it. My first impressions of the unit were fairly unremarkable. The Bel Canto CD player is a fine unit on its own and I wasn't sure if the Blue Circle DAC had been an improvement. But then I remembered Gilbert saying that because the BC501 has such a massive power supply that you needed to wait at least 24 hours before you could give it a serious listen. So I throttled back on my enthusiasm and waited 'til the next evening before resuming my evaluation.

The next night it was like the intro to the song that made Dinah Washington famous: "What a difference a day makes, twenty-four little hours, brought the sun and the flowers where there used to be rain…" Oh what a difference! After the BC501 had a chance to come up to full power this was one of the better digital playback systems that I have had a chance to experience this side of the Accuphase DP-57/DP-67 and the BAT VK-D5SE. The Accuphase players are known for their smooth, soothing, natural rendering of voices and excellent high frequency reproduction and the VK-D5SE is recognized as being very musical, with great soundstage and midrange textures. The Bel Canto player with the BC501 combines all of these attributes together.

Normally I start from the top end and work my way down but I figured I would save the best for last. Listening to upright bass players such as the late great Ray Brown through the BC501 was an enjoyable experience. Each note was well defined, and on live recordings I was presented with the illusion that Brown's fingers were still traversing strings. On selections that featured electric bass players like Stanley Clark or Marcus Miller, the lower bass also had good detail and bloom but didn't seem to be as dynamic when using a standalone CD player. This only occurred on a few selections when the recovery time from start to finish of each string pluck was slightly blurred which made the presentation just slightly on the rich side. Not a bad thing but just something that I noticed.

The midrange had wonderful detail and singers had a palpable presence that was outstanding. If I didn't know the unit was solid-state I could easily have made the mistake of thinking there were a couple of tubes inside, because the performances were so rich and compelling. The BC501 had a naturalness about it that allowed me to take my mind off the recording and I became awash in the joy of music.

However, the most enchanting feature about the BC501 is its ability to reproduce high frequency information. I was amazed at how "analog-like" the top end was portrayed. There weren't any sounds that I would characterize as "digital nasties," that lean, thin, shrill or metallic sound that is sometimes present if not appropriately addressed. That certainly wasn't the case with the BC501 because it exhibited one of the more relaxed and clear top ends that I have heard.

Since I had gotten comfortable with this marvelous piece, I called Gilbert and asked him what was behind the BC501's wonderful sound. He told me it was a "24-bit, 8 times BiCMOS sign-magnitude setup." Dumbfounded, I had to ask him just what the heck that meant? He replied, "It plays music." I couldn't have agreed more.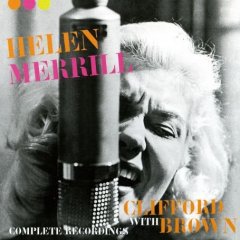 One of the discs that I really like and find very musical is Helen Merrill's The Complete Recordings with Clifford Brown [LONEHILLJAZZ LHJ10164]. The track that I think is really outstanding is the old Cole Porter number, "You'd Be So Nice To Come Home To," arranged and conducted by the legendary Quincy Jones with Clifford Brown on horn. This is an early recording laid down in the mid fifties. Milt Hinton is on bass and Osie Johnson plays drums but tones it down some by using brushes instead of the sticks. Jimmy Jones is in the background on piano adding substance. With the BC501 this older recording really came alive, allowing me to enjoy it just as much as some of the more contemporary recorded pieces. The BC501 demonstrated a three-dimensional feel and provided the appropriate spacing between each of the performers. Mrs. Merrill voice comes across with regal intimacy as though she was so up close that she was grasping the mike with both hands and singing without a care in the world. When it was Mr. Brown's turn on trumpet he released a fire storm of notes that had the bite and tenacity that he was often known to produce.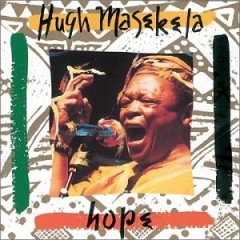 Another recording that I really enjoy listening to is Hugh Masekela's Hope [Triloka Records KAT-2020-2]. In April of 2006, I was able to hear him live at the Hot House club here in Chicago. I was fortunate enough to have a table in row two, near center. He performed a bunch of my favorites but the highlight of the evening was when he sang "Stimela." This is a sensitive song that deals with oppression and the struggles in life. What made hearing this song so magical through the BC501 was the DAC's remarkable transparency. Hugh Masekela's voice and trumpet has so much body and texture that I was reminded of that sentimental evening.

Finally, one of my litmus tests for a digital system's top end performance is Jessica Williams' Live at Yoshi's Volume Two [MAXJAZZMXJ214]. I haven't been to Yoshi's since their move to Oakland, but I'll probably make the trek out to San Francisco fairly soon. But in the meantime the last track, "Summertime", during the summertime will have to do. The BC501 captured the delicate details of simple brush strokes on the cymbals without any coloration, and Jessica Williams on piano is so romantic and charismatic with intimate notes blissfully floating in the air that I was in complete awe of the performance.

The Cure
I'm glad that Mike Wright asked me to take on this review project because listening to music using the BC501 was a real treat. This Blue Circle DAC is the perfect cure for symptoms of "digital irritability." It helped to make my music collection more enjoyable and eliminated some of those digital anomalies that we all find irritating, especially ill-defined or somewhat bright treble information. So I would certainly give the BC501 strong consideration if you are looking to upgrade your digital playback system. This is truly a wonderful product and an outstanding performer.





Specifications:
* front panel: selector switch / phase switch / signal lock, phase invert, and de-emphasis indicators.
* three separate stages of power supply regulation to isolate digital, digital/analog and analog.
* hospital grade power cord with Neutrik PowerCon twist-lock ac connector for NO loss ac power transfer.
* over 110,000uF capacitance filtering ... brown out proof.
* separate digital and analog power transformers.
* custom designed ac filtering to eliminate noise leaking into the ac line.
* automatic de-emphasis for 44.1, 48, 88.2, and 96 kHz.
* THD+N = <0.0009% measured at -0 dBFS.
* inputs: (1) balanced - AES/EBU, (1) single ended - RCA(standard) or optional BNC, (1) ST Fiber-optical(standard) or optional Tos-Link.
* outputs: (1 pair) XLR-balanced, (1 pair) RCA-single ended - low impedance

Manufacturer:
Blue Circle Audio
RR2
Innerkip, Ontario, Canada
N0J 1M0
Tel: +1 (519) 469-3215
Website: www.bluecircle.com
Price: $4,095.00 USD