Blue Circle Audio BC501ob Digital to Analog Converter
Digital rising to the occasion
March 2008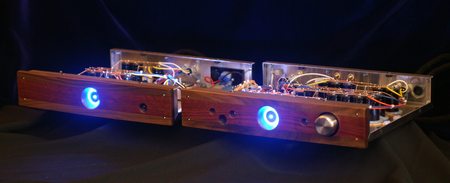 Following in little brothers footsteps

This review follows on the heels of Craig Fitzpatrick's fine review of Blue Circle Audio's BC501 DAC review. Craig did a good job of describing the sonic attributes and performance of this DAC. I know this because I spent a little time with the BC501 before asking Craig if he would be interested in doing the review. With this in mind, imagine my excitement when Blue Circle Audio's Gilbert Yeung (GY) asked me if I would like the opportunity to review the BC501's big brother, the BC501ob. Of course, trying not to appear too eager at first, I let GY know how busy I was with other projects. Sensing that he was going to ask me what I thought about someone else from Stereo Times doing a review of the BC501ob, I agreed to do it before he could mention anyone else's name. At the time that CraigyG was working on the BC501 review, GY had a proto-type of the BC501ob, affectionately called "Woody", because of the wood case that it was contained in. I felt that there was enough of an improvement over the BC501 that a review would be a worth while endeavor.


Like brother and sister

After spending a while listening to the "Woody", GY finally brought by the BC501ob. I had seen a picture of the BC501ob on line but was pleasantly impressed at how beautiful it looks up close and in person coming right out of the box. The BC501ob is a 2 pieced unit with he DAC and the separate power supply housed in separate cases, each about the same size as Blue Circle's BC3000 preamplifier. In fact, the power supply of the BC501ob is about the same size and weight as the GZpz separate power supply that you can order as an upgrade to the BC3000. Both the DAC and the power supply have the purpleheart/walnut wooden faceplate (a $520 option) while the cover is a powder-coated blue. On the front panel of both chassis of the BC501ob is the famous "blue circle", which lights up when you flip the toggle switch located on the right side of the power supply. There is a silver selector knob on the right side of the DAC for selecting inputs. On the rear of the DAC are facilities for the two DC power cords from the power supply, one for the analog section of the DAC and the other for the digital section. There's also a pair of single ended and XLR outputs, single ended, XLR and optical digital inputs. A USB input is available as an option for $300. Also present on the back of the BC501ob power supply is the familiar Neutrik connector supplied power cord. From what I was able to get from GY, and from the Blue Circle website: The BC501 is a two channel, 24 bit, 8X over sampling converter. We chose this configuration for one very simple reason. It works. The BC501 doesn't just process information. It plays music. The BC501's D/A converter is a precision 24 bit device with exceptionally high dynamic performance. The ultra low distortion and excellent low level signal performance make the BC501 an ideal candidate for audiophile applications. The heart of the BC501/BC501ob incorporates BiCMOS sign-magnitude architecture that keeps the signal at perfect zero which results in a blacker background and much lower noise floor. The heart of the converter is precision laser trimmed to produce the highest linear level of differential linearity and gain.
The power supply alone contains 880K microfarads of capacitance which is more than you will find on most amplifiers. The BC501ob is a solid state piece, showing Blue Circles ability to create solid state devices that have a warm natural sound.


So what did it sound like?

I still listen to my share of vinyl and could never imagine being without a turntable- based front end system. Keeping that in mind, the first impression I got, and maintained throughout the entire evaluation period, was that the CDs played through the BC501ob sounded akin to records being played on a turntable. Allow me to clarify these remarks. Digital front ends sound so much better than they did years ago, so much so that I don't even waste time complaining about them any more. I do most of my listening with a digital source in my system, more out of convenience, but I do not mind listening to CDs as much as I used to. On those occasions that I do listen to vinyl, magic occurs in my system and I gladly put up with the inconvenience, and all the little rituals us turntable owners go through to enjoy the "rightness of sound" that our turntables present us with. That being said, the BC501ob brings to mind listening to music that was being played on a turntable based system.

The first few times I listed to 501ob I kept asking GY if there were any tubes in the circuit because it sounded so smooth. All of the information and detail contained on my CDs was there, but so was the music. Discs that I felt were lifeless or had hard sounding high frequencies (anything ordered from Columbia House/BMG back in the 80's) actually did have a bit of dimensionality and depth, with higher frequencies that I could listen to. Generally speaking, the BC501ob has an open, airy high end, without any artificial high end emphasis or edginess. The midrange performance with the 501ob in place had a palpable feel to it that sounded natural. Low frequency performance was good with the bass being extended, tight, and never drawing attention to itself. It's easy to get caught up in the midrange performance of this 501ob and not get so caught up in discovering a new level of detail, but the fact of the matter is that it is re-producing a goodly amount of musical detail and information.
Transient response of the 501ob is impressive, with good impact and snap on percussion instruments, and realistic portrayal of piano music. The 501ob is a balanced sounding DAC in that it does a very good job with the upper frequencies, midrange and bass, none of which draws attention to itself. At the same time, once the music begins, you can't help but be captivated by what you're listening to. The BC501ob did just as good a job with jazz and classical as it did with pop and heavily synthesized fusion, e.g. that from St. Germain. Vocals sound eerily real, music emanates from a quiet, deep dark, black background, and instrumental lines are easy to follow.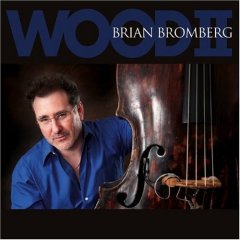 Here are some of the musical references I used: Brian Bromberg's Wood II CD [Artistry Music] starts off with a rousing rendition of the Ellington classic, "Caravan". Mr. Bromberg's powerful bass drives this cut, but not at the expense of hearing Randy Waldman's excellent piano accompaniment. The separation of the instruments is very good here and on "Shining Star", the 501ob's transient response only added to the realistic portrayal of the bass being reproduced in my room.
On Sheryl Bailey's, The Sheryl Bailey3: Live @ The Fat Cat [Pure Music Records] not only is Ms. Bailey's guitar playing a delight to hear because she plays with passion, but Gary Versace's Hammond B3 playing is a treat, especially on the track titled "The Wishing Well". Here is an example of the music coming forth from a dark, quiet background, making this live performance much more real sounding with all the micro details, crowd noise and the sounds coming forth from the B3.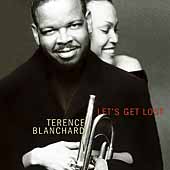 Terence Blanchard's Let's Get Lost [Sony Classical] not only has one of my favorite trumpeter's but some of my favorite vocalists as well, giving high praise to the music of Jimmy McHugh. Diana Krall, Dianne Reeves, Jane Monheit and Cassandra Wilson all take turns adding their impressive vocal instruments to Mr. Blanchard's wonderful, technically strong, trumpet playing. All of the performances on this disc are exceptional, but Dianne Reeves' work on both "I can't Believe That You're In Love With Me" and "Can't Get Out of This Mood" stand out for the verve and emotion with which she sings. The Bc501ob did an excellent job of capturing the various moods of the songs on this disc and conveying the instrumentalists' message.


Winding things up

The BC501ob is a beautiful looking two-piece DAC that's well made, and performs reliably. So how does the BC501ob compare to what I have been listening to recently, you might ask? In terms of sonics, I would say I have to rank it somewhere between the Esoteric UX-3 and Accuphase DP-67 CD players that I reviewed last year. Allow me to explain. The 501ob closely resembles the Accuphase player in having the warmth and dimensionality that I came to enjoy so much from the DP-67, yet the 501ob has better bass performance and is more dynamic. The BC501ob is not quite as detailed nor does it have quite the bass slam of the Esoteric player, but at the same time, it does have a more natural character that's more dimensional and slightly closer, tonally, to what "live music" sounds like. It really does a nice job of balancing the stereotypical solid state versus tube and analog versus digital genres. At around $8k, you not only get a beautiful sounding DAC that will take your digital listening experience to the next level, but you get an attractive piece of gear that would easily be a focal point in your system. The BC501ob gives you a lot of performance for the dollar and should be on your short list of DACs to look at should you be in the market for upgrading your digital front end. Highly recommended.




####

Specifications
Blue Circle Audio BC501ob Digital to Analog Converter
Price: $8000

Front panel: selector switch / phase switch / signal lock, phase invert, and de-emphasis indicators.
Three separate stages of power supply regulation to isolate digital, digital/analog and analog.
Hospital grade power cord with Neutrik PowerCon twist-lock ac connector for NO loss AC power transfer.
Over 880,000uF capacitance filtering
Separate digital and analog power transformers.
Custom designed AC filtering to eliminate noise leaking into the ac line.
Automatic de-emphasis for 44.1, 48, 88.2, and 96 kHz.
THD+N = <0.0009% measured at -0 dBFS.
Inputs: (1) balanced - AES/EBU, (1) single ended - RCA(standard) or optional BNC, (1) ST Fiber-optical(standard) or optional Tos-Link.
Outputs: (1 pair) XLR-balanced, (1 pair) RCA-single ended - low impedance

Manufacturer
Blue Circle Audio
RR2
Innerkip, Ontario Canada
N0J 1M0
Phone: (519) 469-3215F
Fax: (519) 469-3782
Website: http://www.bluecircle.com
email: bcircle@bluecircle.com