Audio Aero Capitole Classic CD player
Tres bien? Oui!
January 2008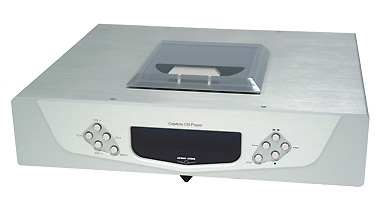 This was the first time I had something from Audio Aero in my listening room. I've heard some of their products and read about their company in the past, so I was very exited when the Norwegian importer sent me an email and asked me if I would have a go at Audio Aero's Capitole Classic, the latest dedicated CD player from this famous French manufacturer.

Of all the things I am not, highly technical is one of the biggest. So, readers who like to read about the technical side of products as much or more than the sound will be disappointed. Furthermore, readers that like to read long reviews should look elsewhere. The reason? Well, it's much easier to write a review without having to explain what it did or did not do or what parts were being used.

Suffice to say the Classic is a really good sounding player, that was easy to live with and performed flawlessly during the weeks I had it in my system. So, there you have it! No? Ok, I will run you through the normal procedures, listening, descriptions, etc.

The Capitole Classic, a brief description
Here comes another high-end brand with a new, dedicated "Red book" player that does CD playback only. This tells me that the CD is a medium as far from dead, in fact many well respected high-end companies have over the last year introduced high quality red book players.

The Classic from Audio Aero (AA) is a top-loader based on the very well regarded Phillips CD Pro 2 transport mechanism. The sub-chassis is made from aluminum, said to improve the players stability and extract 97% of the CD data. The player has an analogue tube output stage with three subminiature tubes. For digital processing they use their own STARS2 and I quote: "A combination of very high speed (192 kHz) re-sampling, 24-bit re-cantilazation and signal enhancement techniques (extraction from 'hidden' information from 16-bit data especially developed for Audio Aero). The core of the system is a 32-bit SHARC DSP which, by performing hundred of millions of calculations per second, rebuilds a high precision 192 kHz signal, independent from the input clock and keeping total dynamic range in all stages. Then, after a 1024 times up-sampling on demand, D/A conversion is performed at 5.144 Hz by a high performance Burr-Brown 24-bit/ 192 kHz digital to analog converter."

So, I couldn't have put it better myself. I hope you are happy with this technical description because this is what you get! I am interested in the sound and how I get it is of no interest to me personally … as long as it functions of course.

The AA Capitole comes without a built in preamplifier and has no volume control. It has both balanced (XLR) and single-ended (RCA) inputs. I used the latter. The player is a dream to operate (at least for me who can put it on the top shelf) and it doesn't hurt that it looks good either. And it does! The display on the front is very informative and very user friendly in that you can see it from a distance. You can set the brightness to your preference.

The unit was well burned in according to the importer with about 150 hours of use. Like I normally do with electronics, I left it on 24/7 for the weeks that I had it in my system. The manual recommends that you should turn the unit off when it is not in use, I guess that tube lives are the motive for that. They claim that the player needs just 30 – 60 minutes of warm up in order to sound its best. Well, I am sure that they are right, but I didn't want to take any chances so I left it on.

Set up
My dedicated listening room is about 5.5 meters long and 4.5 meters wide. The ceiling is 2.3 meters high. I have a massive wooden floor with a large Oriental carpet in front of the system. The walls are made of wood and the only furniture I have is my listening chair, a CD rack and some lower bookshelves. The room is well treated with acoustic devices from Acoustical Applicata (DaaD). I put the AA Capitole on the top shelf of my Pagode Signature rack. I believe strongly in giving all my components the best possible working conditions so I have invested a lot on the rack, vibration control and room acoustics.

Sonics
It is so easy to enjoy music when it sounds natural and relaxed. My system is basically neutral, even more so after I upgraded to the Avalon Indra loudspeakers. Inserting the AA Capitole did not do any harm at all.

As I have already told you, the player is superb, at least in my system. I tried a lot of CDs of course, many of them very well recorded. The AA Capitole managed to get the best out of every CD I played. From old stuff from the sixties (the sound on many of these simple recordings are stunning) to new "audiophile" recordings from Reference Recordings, ECM, MA Recordings and so on. Not once did the AA Capitole fail to present the music as I know it can be done.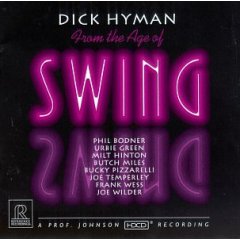 On Reference Recordings' CD Dick Hyman, From the Age of Swing one can clearly sense the depth of the room. With the AA in the system the sound had a lightness and sweetness that was compelling. This recording is what I would describe as feather light and very delicate. Through the AA Capitole every instrument from the guitar to the horn section sounded very natural. The soundstage had very good depth and the "stage" stretched out so that I got the "wall of sound" feeling, in a positive way. That, combined with definition and depth, made the listening highly enjoyable. I am, of course, aware of the fact that this CD is very much an "audiophile recording" in the sense that it can "help" a system to sound great. But, on the other side, it will also reveal what is missing because I know how it sounds in my reference system. The AA Capitole just breezed through this test in a most impressive way.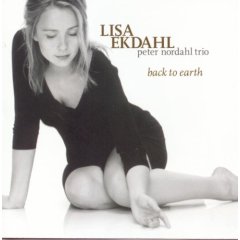 The human voice is always a good reference; it is something that we all can relate to. Instead of using a recording of one of the big voiced female vocalists (i.e. Cassandra Wilson, Dee Dee Bridgewater) or any all the other women with large chests (and I mean chest, not … oh never mind). I opted for something quite different. I have a soft spot for the quite fragile sounding Lisa Ekdahl from Sweden. She, together with the very competent Thomas Nordahl Trio, has made some highly listenable CDs. No, they are not reinventing jazz at all, but these low key recordings have something that appeals to me. Her voice is fragile, very sexy and soft. The sound on their CD Back to Earth is truly outstanding.

Through the AA Capitole her voice did in fact sound as fragile as she looks, but clear and natural. The trio sounded very good as well. The top end with the cymbals was crisp, airy and extended with lots of detail. The upright bass was reproduced as it should, dry, distinct and articulate. The piano sounded full and the AA Capitole's reproduction of dynamic transients was as good as I have heard. Micro dynamics were handled beautifully as one can easily hear when listening to a well recorded piano piece. It sounded intimate and natural, as I expect was what the producer intended. The Soundstaging was very precise. A reach out and grab them experience. Lifelike and intimate.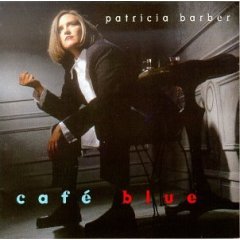 Moving on, I listened to something a little bit more sophisticated, Patricia Barber's Café Blue. Yes, I know it isn't exactly new and I certainly respect other people's meaning about music, but I think that Barber has proved herself as a very serious jazz musician on many albums. In addition, their sound quality is beyond any doubt of a very high class, just like all the musicians involved. So they make out for some really interesting listening and a good tool for reviewers.

The CD mentioned sounded very good indeed through the AA Capitole, with depth, weight and harmonic richness. The bass line of "Ode to Billy Joe" was very well defined and perfectly focused. The finger snaps accompanying the acoustic bass on this song sounded, well like fingers. The sound was transported way behind my system, as I reckon that it should. The guitar on "What a Shame" screamed as it should on the magnificent solo by John McLean, but never sounded over the top as it can with players/systems of a lesser quality.

Her voice, as close miked as it is, never was too forward or intense, but natural and detailed. I could hear every breath that she takes and I just love the way she spits out the words. The AA Capitole certainly sounds detailed in its upper frequencies, but not accentuated. It portrayed treble nuance and detail in a convincing and pleasing way.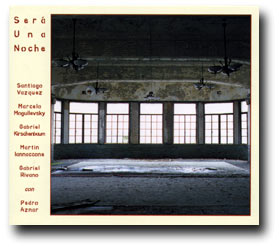 I have previously commented on the pleasure I have when listening to Será Una Noche from MA Recording, a CD by Argentine percussionist Santiago Vasquez and MA producer/ owner Todd Garfinkle. This recording was made in an old church in Argentina and the sound is really something you can use if you want to impress fellow audiophiles. Or even better, to show other music-loving people what is possible through a high-end audio system. The AA Capitole didn't disappoint here either. I am quite picky and my reference Erato 2 from Muse is very capable indeed on all kinds of music. But, so is the AA Capitole and on this very revealing CD it handled it all with grace. The clarity and openness in the sound had an almost startling degree of realism. The soundstage had all the width and depth I know can be had when playing this CD. Everything from the percussion to the female voices (I am not a big fan of male singers) sounded as natural and neutral as I have heard. And this recording will tell you the truth, guaranteed. The recordings by MA are something you must check out if you haven't heard them, believe me.

Conclusion
Right from the start, it was obvious that this is a very good sounding player. I couldn't detect any major flaws on either side of the frequency range or in between for that matter. In my view, it is true to the music and doesn't highlight anything. It is basically neutral and just a little bit more upfront than my reference Muse Electronics Erato 2. That may or may not suit your taste or your system. It didn't bother me at all. But, the Audio Aero Capitole Classic is a very fine sounding CD player for the dedicated music lover who wants to listen to music as it was recorded. In this prize range there are many very good players and I have, of course, not heard them all. But my guess is that the AA Capitole is right up there with the best. You must check it out.



####

Specifications:
Frequency range (with internal CD player and 16/44.1kHz input): 5 Hz - 21 kHz (- 1dB)
Frequency range (with 24/96 input): 3 Hz - 48 kHz (- 1dB)
Output voltage: up to 6 V RMS Output impedance: 100 ohms
Signal to noise ratio: 127dB
Total harmonic distortion: 0,2 %
Read software: 16 bit / 44.1 kHz audio CD, CD-R, CD-RW

Power supply
115-230 VAC, 50 / 60 Hz

Power consumption: 30W

Technology
Philips CDPRO2 mechanism on an aluminum / rubber suspension
Custom S.T.A.R.S. process performing 24 bit / 192 kHz RE-sampling
Jitter control software
Burr-Brown PCM1792 24 bit / 192 kHz Digital to Analog converter
6021W subminiature tube
Volume attenuator

General
Analog outputs: single-ended RCA and balanced XLR
Analog inputs: single-ended RCA and balanced XLR
Digital output: BNC
Digital inputs: BNC, RCA, AES/EBU, AT&T, TOSLINK
Chassis: 15/10 steel
Lid: 20/10 aluminum
Weight: 32.6 lbs.Dimensions (W x L x H): 17.52 x 16.93 x 5.12 inches
Price: $10,500.00 USA


Manufacturer info:
AUDIO AERO DESIGN
ZAC de Garossos - 260 rue de la Sur
31700 Beauzelle - FRANCE
www.audioaero.com
sales@audioaero.com